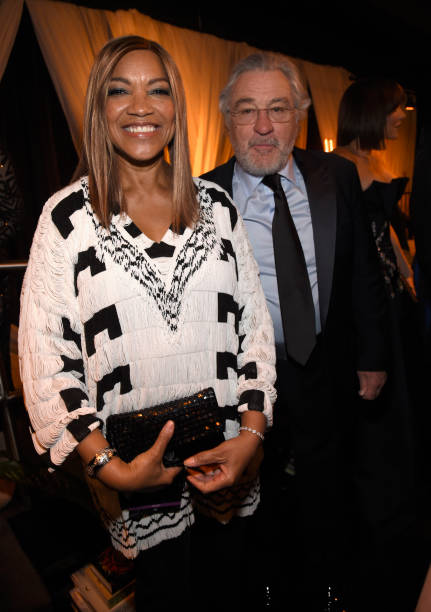 Oh, no! Robert De Niro and his wife of 20 years Grace Hightower are getting a divorce. Deets inside...
After 20 years of marriage, Robert De Niro and his wife Grace Hightower have reportedly called it quits.
According to Page Six, the 75-year-old actor is no longer living with Grace and their 7-year-old daughter Helen. A source told the site they will likely announce their breakup publicly in the coming weeks.
Usually, Grace is right by her husband's side at red carpet events, but she has seemingly been MIA over the past few months. Grace attended the Nobody's Fool NYC premiere solo earlier this month.
"De Niro and Grace are breaking up. He's been at a few things since the very end of the summer without her — and rumor has it they are done."
Grace and Robert met in 1987 when she worked for celeb favorite eatery Mr. Chow in London. After dating for nearly a decade, they got married in 1997. They have two children together. They welcomed their son, Elliot, in 1998 and then Robert pulled a fast one in 1999 when he filed for divorce.
The two got involved in a bitter custody feud over their son, however, they were eventually able to work things out, and they never signed the divorce papers. In 2004, they renewed their vows in the Catskill Mountains in front of several of their celeb friends.
In 2011, the couple welcomed their daughter Helen, via surrogate. Robert also has four other children from previous relationships.
Ugh. Right before the holidays.
Photo: Getty