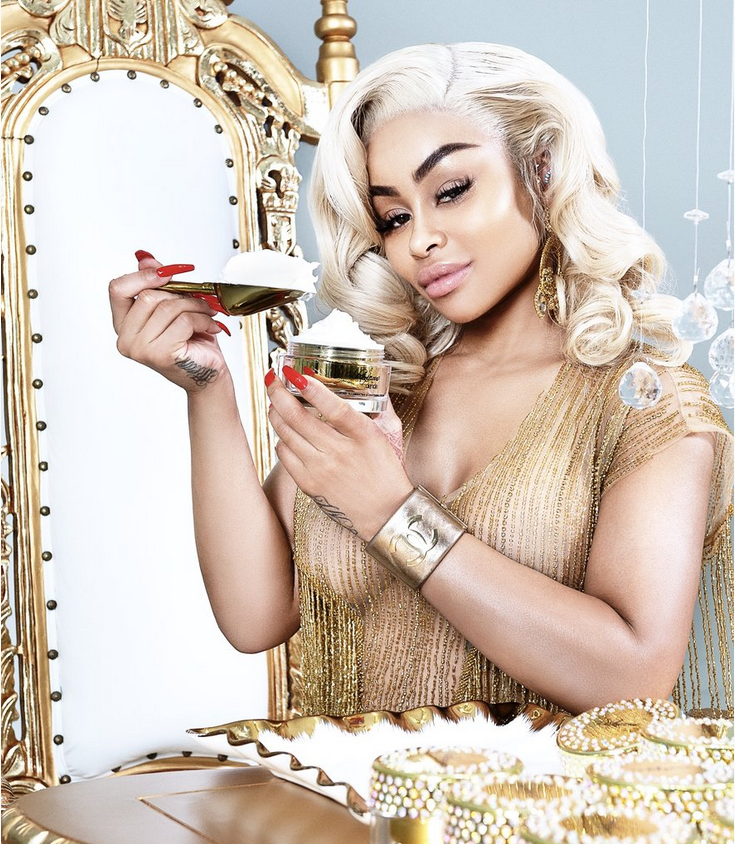 This is all bad. Blac Chyna has teamed up with skin lightening queen Dencia for her own potion of skin "care." And it isn't cheap. More inside...
As you all know, Blac Chyna is about her paper. However, all money isn't good money.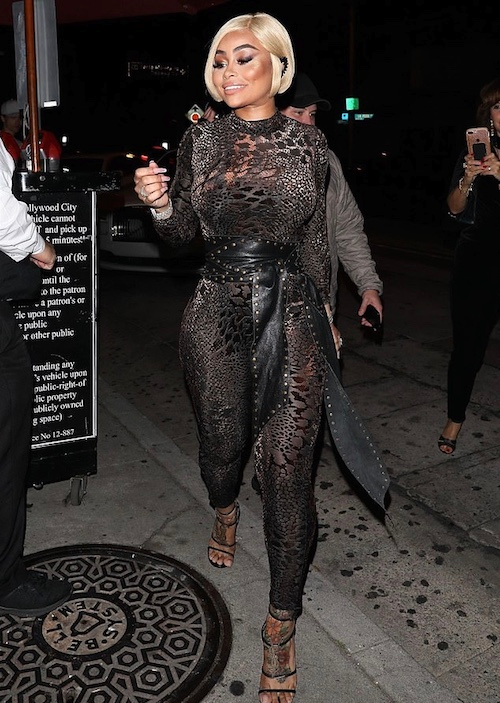 The Lashed Boutique owner (pictured above in LA last month) has joined forces with skin lightening (which she says is for hyperpigmentation) advocate and Cameroonian singer Dencia to promote her very own jar of skin lightening cream. Chy is using her likeness for the "Whitenicious X Blac Chyna Diamond Illuminating & Lightening Cream" which will cost you a cool $250 per jar. Sheesh.
According to the site, the Swarovski crystal-blinged out jar of whitening cream provides radiant protection, brightens, lightens without bleaching skin out, gives a brightening glow for younger-looking skin, helps renew texture for a brighter beautiful comfortable feel.
No "bleaching skin out"?  Oh.  So we guess she's marketing toward hyperpigmentation care.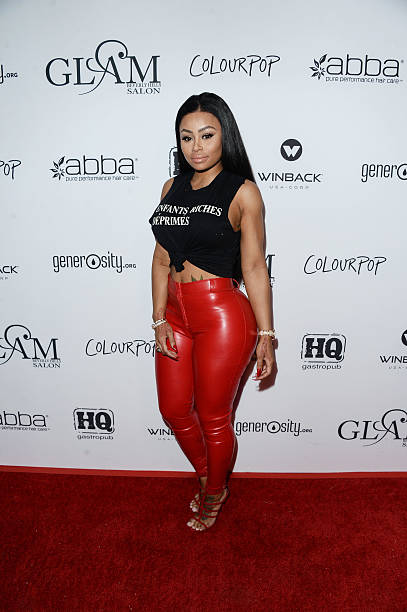 Sources tell TMZ, Chyna (above in 2016) has been using Whitenicious dark spot corrector for a few years to deal with her hyperpigmentation. It's one thing to use a dark spot corrector, but teaming up with a woman who many believe advocates for lightening her skin for personal reasons, may be problematic.  Here is Dencia defending her skin care products:
There's a skin whitening epidemic, as we know.  Skin whitening - which some say is just another form of "extreme skin lightening" - has been compared to people of color attempting to whitewash themselves to be "white" because they believe white is more beautiful.
LisaRaye spoke out against it a few years ago before Dencia had her lawyers draw up an infringement letter and sent it to LisaRaye demanding a retraction.
By now we all know Chyna doesn't receive child support from Rob Kardashian for their 2-year-old daughter Dream Kardashian as they try to figure out an amount that's comfortable for all parties. A judge demanded Rob pay Chy $20,000/month previously, but they're back in court after Rob made claims that he's too broke to pay that amount. Catch up on those deets HERE.
In other news...
The mom-of-two copped some new ink. She tattooed her birth year, 1988, in red ink, following her new Phoenix back tattoo:
"I feel hot," the Fashion Nova brand ambassador told DailyMail TV. "It's sexy though, not ratchet."
Photos: Getty/Whitenicious.com