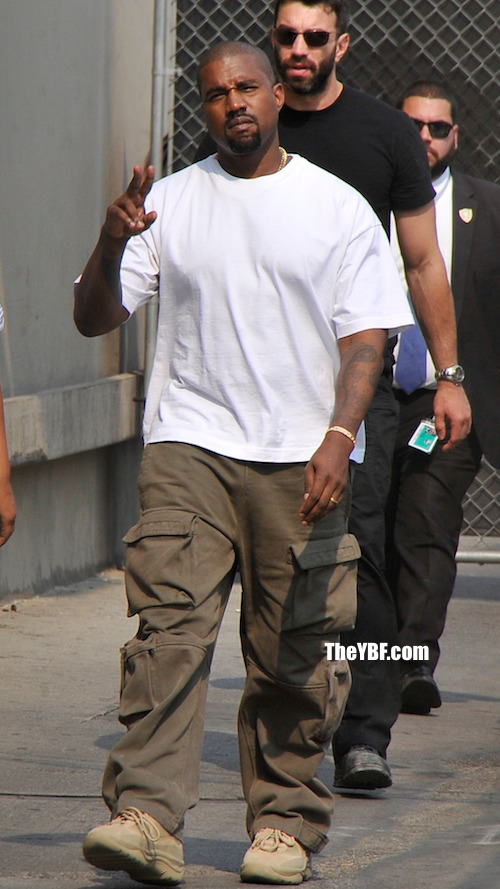 Kanye West quietly donated money to the family of slain Chicago security guard Jemel Roberson. Ye is also donating the sales of his new track pants to organizations created for the California fires. Deets inside...
Kanye West has been keeping a low profile since denouncing his assoication with politics. But, he's back in the headlines for a great cause.
The Chicago native donated $150,000 to the GoFundMe account for slain security guard Jemel Roberson. The 26-year-old Chicago security guard was shot and killed by police after HE subdued a shooting suspect last week. He's being regarded as a hero, as he should.
Ye heard about the story and decided to offer up a donation to the family. They created a GoFundMe to help pay for his funeral services. Ye made 10 donations of $15,000 to the account: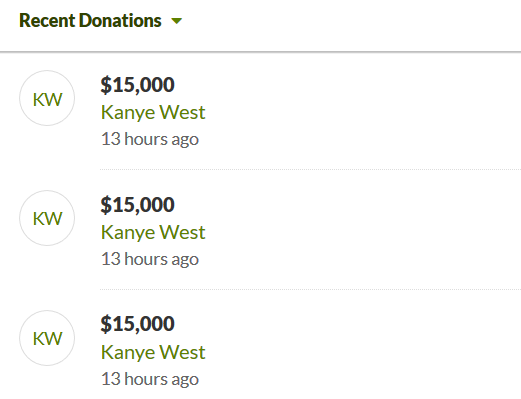 As of the time of this post, over $300,000 has been donated to the Roberson Family.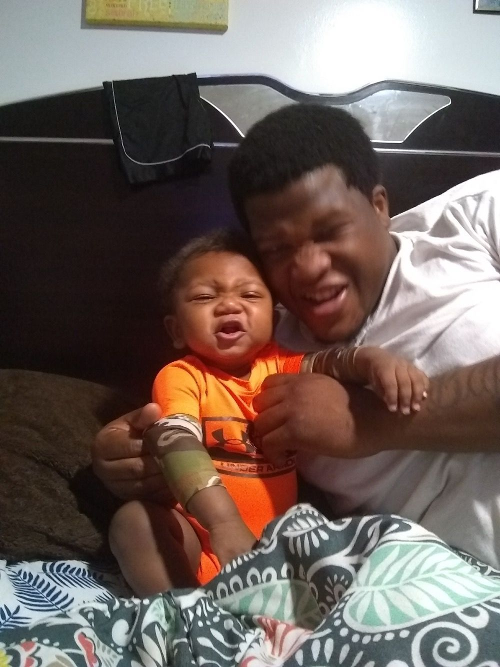 Jemel Roberson, a father to a 9-month-old son and oragnist at his Chicago church, was working as a security guard when he apprehended a man believed to be involved in a shooting. When the police came on the scene, they saw a black man (Jemel) holding a man down with his gun pointed at him so they shot and killed him, in his secuirty uniform.
Chicago TV station WLS has the full deets:
A 26-year-old bouncer at a Robbins night club was fatally shot by a Midlothian police officer early Sunday, authorities said.

At about 4 a.m., police responded to a call about several shots fired inside and outside Manny's Blue Room in the 2900 block of South Claire Boulevard.

Midlothian police said one of their officers -- who was called to assist Robbins police -- fatally shot bouncer Jemel Roberson after entering the bar and seeing him holding a gun.

Circumstances surrounding the shooting of the bouncer or the initial gunfire were immediately unclear. At least four people were shot including Roberson.

Midlothian police Chief Dan Delaney said: "Upon arrival officers learned there were several gunshot victims inside the bar. A Midlothian Officer encountered a subject with a gun and was involved in an Officer involved shooting. The subject the Officer shot was later pronounced deceased at an area hospital"

"How in the world does the security guard get shot by police?" asked the church's pastor, Walter Turner. "A young man that was literally doing his job and now he's gone."
According to reports, Jemel's mother has filed a lawsuit against the unnamed Midlothian officer who shot Jemel and the village of Midlothian for the violation of her son's federal civil rights. The lawsuit calls the fatal shooting "excessive and unreasonable" and she's seeking more than $1 million in damages.
Tragic! We send our condolences to his family and friends. You can donate to Jemel's GoFunMe here.
The PABLO rapper isn't stopping there with his donations....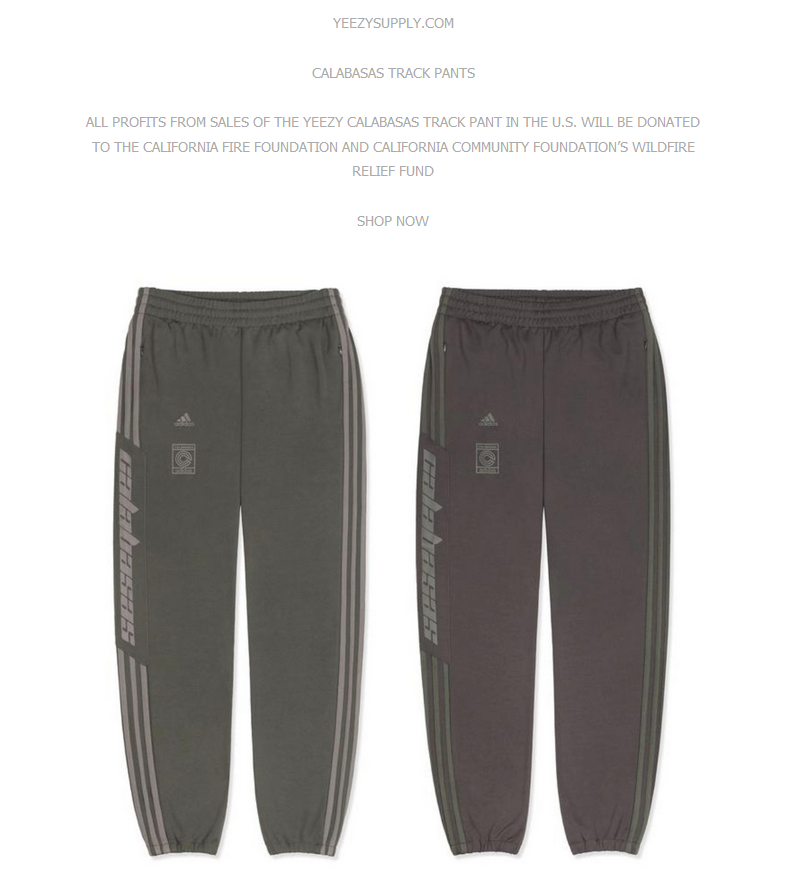 Ye just released his YEEZY Calabasas Track Pant and he will be donating all profits from the pants to foundations created to help those affected by the California fires. The rapper announced on his website that all proceeds will go to The California Fire Foundation and California Community Foundation's Wildfire Relief Fund.
All profits from sales of the YEEZY Calabasas Track Pant in the U.S. will be donated to @calfund and @CAFireFound. Available 11.17 on https://t.co/9zYEr9ekT9 and https://t.co/mgkyP5ZbnF

— Kim Kardashian West (@KimKardashian) November 17, 2018
Good job Ye.
It's been reported Kanye and his wife Kim Karashian West have hired private firefighters to save mansion from the Woolsey Fire after they had to evacuate from their $60 million Hidden Hills mansion. TMZ reports:
Sources tell us Kim and Kanye hired a private team to battle the flames on their property. The team was armed with hoses, and also tirelessly dug ditches to create a fire break.

Ultimately, they successfully saved the Wests' $60 million house... and countless others on the block. We spoke with a few neighbors who are thanking the Wests for putting a team on the front lines and saving their homes.
Y'all know we have our opinions about Kanye, but we don't wish bad on anyone. Glad he and his family are safe.
On Twitter, Kanye tweeted he plans on creating a "fireproof" community:
Building a fireproof community

— ye (@kanyewest) November 16, 2018
So far, there have been 66 confirmed deaths and over 600 people still missing due to the wildfires. Prayers up for everyone affected.
Photos: MEGA