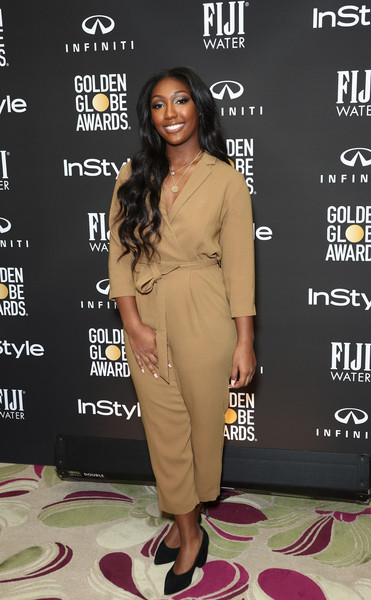 Isan Elba, Idris Elba's daughter, has been named Miss Golden Globe 2019! Woot. Meanwhile, Malcolm-Jamal Warner & Eva Marcille appeared on the "Wendy Williams Show" recently and we've got the sexy and cringy highlights. Get it all inside...
Beauty and brains!
Congrats are in order for Isan Elba, daughter of Idris Elba, as she has been named Miss Golden Globe 2019!
The gorgeous teen is the newest Miss Golden Globe, a honor traditionally given to the son or daughter of one of the industry's most respected actors/actresses/directors/producers of our time and assists during the Golden Globe Awards ceremony.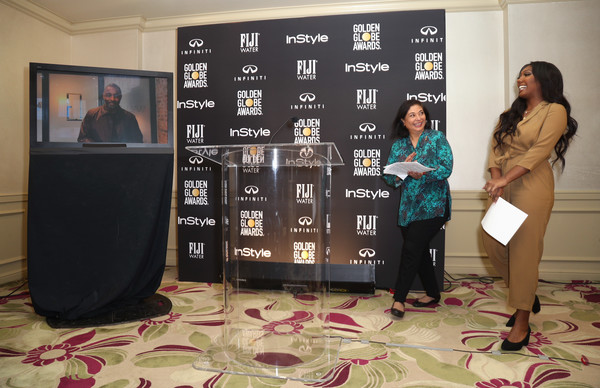 Her dad is currently filming the Fast and Furious spin-offin Glasgow, so he was unable to attend The Hollywood Foreign Press Association (HFPA) and InStyle 2019 Golden Globe Ambassador Reveal Press Conference at The Henry in LA. However, he still made sure to show support, streaming in through a TV monitor. Loves it.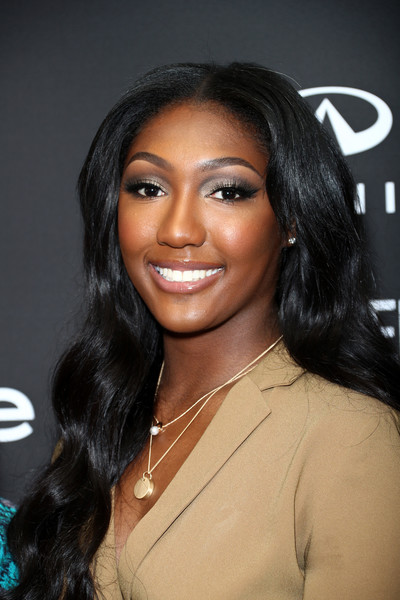 Isan will be attending and handing out the Awards once they're won at the 75th Annual Golden Globe Awards set to go down January 6, 2019.
On social media, Isan shared the exciting news and said she'll be using this huge platform to help raise mental health awareness amongst African-Americans and teenagers. Smart!
Check it:
Congrats Isan!
On daytime TV...
Malcolm Jamal Warner is aging like fine wine!
The 48-year-old actor hit up the "Wendy Williams Show" while on the promo trail for his FOX series, "The Resident." And as you can see, he's part of the Beard Gang now - the cult the ladies love. He said he started growing it out, the producers like it, and now it's part of his charcter on the show.
As for his personal life, he revealed he works hard to keep his prviate life hella private. He has a daughter who is almost two. When asked her name, he said he wasn't going to share it because he likes having his privacy. He also doesn't posts pictures of her face on social media. If you didn't know, Malcolm is also married. You won't find any pictures of her (at least with him) either. See? It can be done.
Switching gears, Malcolm also talked about his current relationship with former "Cosby" co-star/creator Bill Cosby. He said he has talked to him throughout the ordeal, however, they haven't spoke since he was sent to prison in September.
Peep the interview above.
A new episode of "The Resident" premieres Monday at 8pm EST on FOX.
Another celeb hitting the purple couch...
"Real Housewives of Atlanta" star Eva Marcille got a peach for the new season, so she's on the promo trail as well.
Throughout the entire interview, Wendy was real cringy with the way she kept saying how she didn't want the new mom again/wife on reality TV. We get what she's saying as far her not wanting Eva's relationship to fail due to being on television, but that's literally how she got her start when she appeared on Tyra Banks' "America's Next Top Model."
While discussing her home life, Eva the Diva opened up about her daughter Marley Rae's father Kevin McCall. She revealed her husband Michael Sterling is the only dad Marley has ever known. She said Kevin is really big on "biology," but Eva said she and Michael are on the same wave when it comes to actually nurturing a child and being present. She said her husband was adopted, so biology isn't a factor for him."He [Michael] is her dad," she said.
Lordt. Let's hope Kevin doesn't pop up with his shenanigans. Peep her interview above.
Photos: Getty