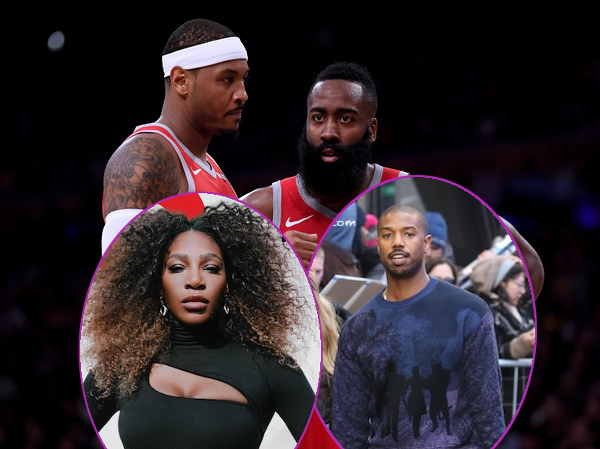 Sports roundup! Dwyane Wade speaks out after rumors started swirling that the Rockets are dropping Carmelo Anthony, fictional boxing champ Michael B. Jordan does CREED II promo, Serena Williams gets praised by GQ and Jimmy Butler just joined the Philadelphia 76ers. Everything inside...
The ink is barely dry and the Houston Rockets are already talking about getting rid of Carmelo Anthony. Or so they say.
After signing a one-year $2.4 million contract with the Houston Rockets in August, there are rumors going around that Carmelo Anthony may have already played his last game with the team.
Sources tell New York Times writer Marc Stein that Melo's time with the Rockets "will soon be ending."
Several players and members of the Rockets' coaching staff also spilled tea to ESPN, saying they believe Melo has played his final game for the franchise:
The site reports:
The organization has trod delicately on finalizing an exit for Anthony out of respect for his relationships within the team and his stature as a 10-time All-Star and future Hall of Famer.

Anthony, 34, has been away from the team for two games with what has been described as an "illness," and he didn't join the Rockets on their trip to Denver, sources said.
The Rockets are off to a rocky 4-7 start, and outsiders have been blaming Melo for the struggle as he is playing at a career-worst efficiency rate. Yikes.
Houston Rockets general manager Daryl Morey denied that Melo is going anywhere:
"That's inaccurate. It's unfair that there's all this speculation on just one person," Morey said. "I understand it he's obviously a Hall of Famer. But it's unfair."
Coach Mike D'Antoniagrees that the outside criticism of Melo has been unfair.
"Our problem is we can't shoot the basketball,"D'Antoni said."That's a hindrance … and we've got to fix that."Melo's been great and he's done everything we've asked."
Miami Heat baller Dwyane Wade hopped on social media to defend his homie Melo. He accused the Rockets of making Melo the "fall guy" and said it's unfair to blame him for their slow start:
Nice to have friends like this. By the way, this is D. Wade's last year playing in the NBA.
On the promo trail...
Before CREED II hits theaters on Thanksgiving, fictional boxing champ Michael B. Jordan hits the promo trail, hitting up "Good Morning America" to chat about the boxing sequel.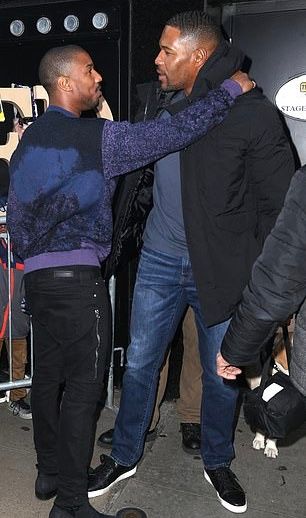 He ran into "GMA" co-host Michael Strahan outside of the studio before he got into his boxing stance with "GMA" co-host Robin Roberts: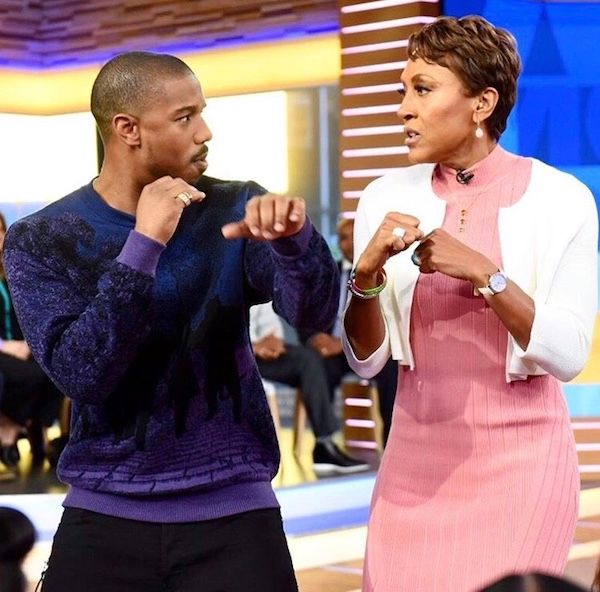 Put 'em up! 
Actor/singer/comedian Jamie Foxx was also at "GMA" and MBJ pulled a surprise:
.@michaelb4jordan surprises @iamjamiefoxx with an 'audience' question pic.twitter.com/JTpaGTMeBW

— Good Morning America (@GMA) November 12, 2018
Check out a clip from MBJ's "GMA" interview below:
.@michaelb4jordan on @creedmovie: "We really tried to keep things honest and organic and keep things exciting at the same time." He says he put on 20 pounds for this movie! #Creed2pic.twitter.com/ZIiMbkSmXI

— Good Morning America (@GMA) November 12, 2018
On the magazine front...
Michael B. Jordan lands a spot on GQ's Men (and woman) of the Year list.  The YBF hottie is GQ's Leader of the Year and he can thank his stellar performance in Black Panther for that. Jordan is back this fall with Creed II, the follow-up to his immensely successful Rocky franchise extension.
In the cover story, MBJ talks about how he hated going up against his peers for roles, but now, things are changing where black people are able to share their stories with the masses.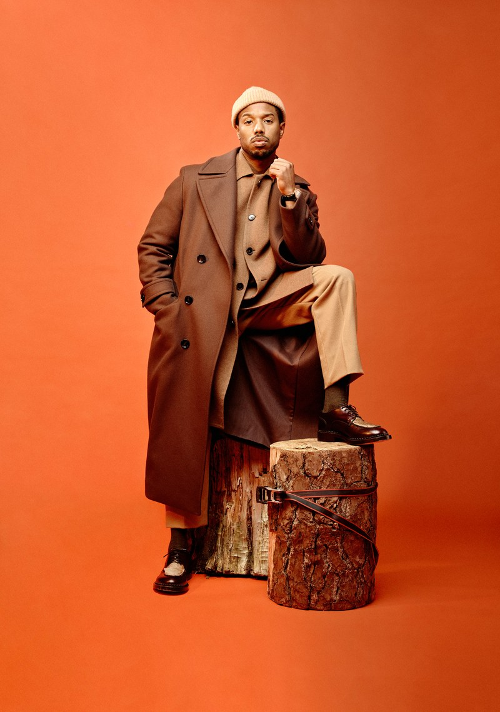 When there were good parts, he disliked auditioning and seeing kids—his friends—all going up for the same roles. He hated the feeling that the rule of one—there can be only one successful P.O.C. at a time in a white-dominated industry—was at play. "You feel like you're pitted against each other, in hindsight. I was like, 'Damn! Everybody should be able to, like, work and grow and eat together. We're not. Well, then, I guess there's not enough roles.' "

Even then, the solution seemed obvious to Jordan: "I guess the only logical thing to do is to create more roles."

Jordan says, is getting better for creators of color, "because we're starting to realize our worth more and what we bring to the table."
You can read his full interview here.
Also landing a spot on the list...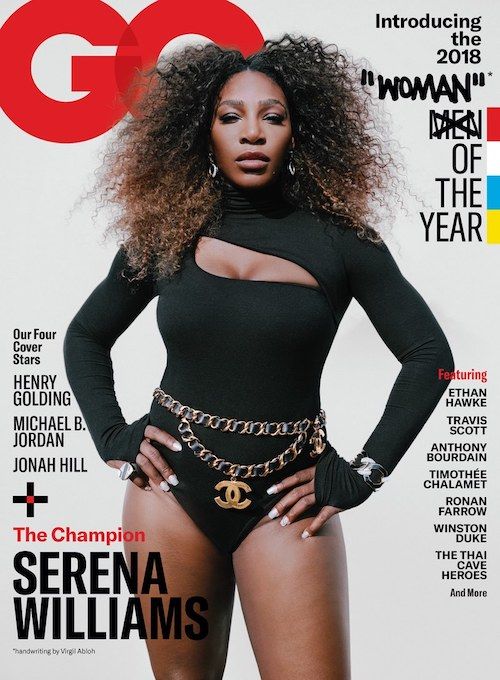 While GQ is recognizing this year's top men in excellence, Serena Williams is so bad a** that she landed on the list as the "Woman" of the year. Woot!
She's killing this cover.  But of course, folks have something to say.  Some are questioning why Woman was written in quotes, and if the mag was questioning her femininity.  But in all actuality, it looks like the font used by her friend and Louis Vuitton designer, Off-White creator Virgil Abloh.
No matter how you cut it, Serena Williams had a remarkable year. Jeanne-Marie Laskas visits the G.O.A.T. at her Florida home to hear about the U.S. Open moment heard around the world, along with Serena's plans for the future, her thoughts on Brett Kavanaugh's Supreme Court appointment, and what it's like to be a black woman in America in 2018. All that, plus GQ worked up a special surprise cover collaboration with Virgil Abloh—the Off-White designer behind her coolest on-court looks in 2018—featuring his signature quotation marks in his own handwriting.
Her full cover story will be released on Thursday (November 15th).
Congrats!
Also...
Michael B. Jordan is collaborating with Nike Training for the Adonis Creed collection, set to be released November 15th.
Photos: Awol Erizku via GQ/MEGA + Splash /ABC/Paula Lobo