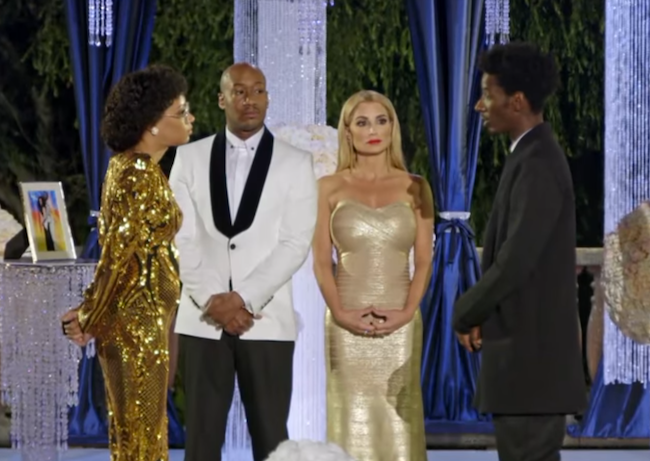 Puma ("Black Ink") and his wife Quani have been going through it.  And tonight, it may be the end.  If you believe reality tv.  An exclusive sneak peek inside...
After an explosive lie detector test on "Marriage Boot Camp," not every couple survives. On tonight's episode, Puma pulls a prank on his wife Quani that backfires. And when the ring ceremony comes along, Quani is not trying to hear his ish.
Puma's known to be a bit of a drama king, especially from what we saw of him on "Black Ink Crew." 
So we can only imagine what he did to piss off his wife.  Quani admits that if Puma can't support her then there is no way she can give him a ring!  Check out the exclusive above.
The episode airs tonight at WETV at 9/8c!
Photo:  WeTV