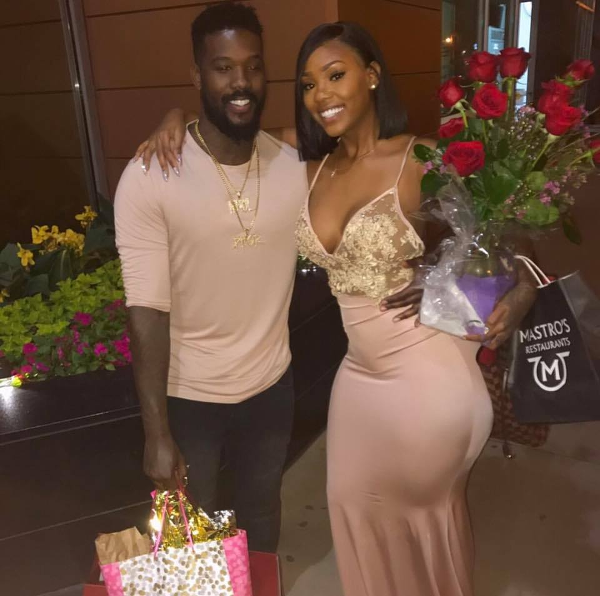 "Black Ink Crew Chicago" stars Phor and Nikki are broken up even though Phor said they weren't. More inside...
Another reality show relationship bites the dust.
Before the latest season wrapped up, there was a scene between Phor and his then live-in girlfriend Nikki that had everyone raising their eyebrows. She confronted Phor about a video he allegedly sent to someone else showing the "D" and his butt cheeks.
Check it:
Once the video made its way online, people have been speculating about plenty of things.
Since the clip hit, it has been rumored that they called it quits. They both stopped following each other on Instagram and they both removed almost all traces of one another on their social media accounts.  Phor still has up a couple videos of her from their trip to Bali and his music video.
Well, Nikki hopped on Instagram Live recently to confirm they indeed called it quits and have been separated for a few months now. A fan asked Nikki about her relationship status with Phor, in which she replied,
"No, me and Phor aren't together anymore you guys," she said. "I've been single for two months now. Life just happens. People grow apart. That's it."
Peep the clips below:
Nikki, who's a hairstylist and salon owner, said she's done with the show and will be moving out of Chicago by Christmas. She said she's moving to another state to pursue her dreams, however, she didn't say where she will end up. Sidenote, Nikki can def slay a wig.
Phor and Nikki's co-star Charmaine also confirmed that they had called it quits (at the 4:32 mark):
Oh, hey Katt!
Two weeks ago, Phor hopped on Instagram and alluded that he and Nikki were actually still together, revealing they were in a "good space" and that they were working on their relationship offline.
Hmm...maybe they decided they were done done after he posted this comment.
We'll likely see it all play out on the next season of "Black Ink Chicago" when season 5 rolls around.
Recently...
Phor revealed he has battled depression since he was a kid and decided to open up about mental illness in hopes of helping others. Keep your head up, Phor.
Photos: Instagram