Pregnant Porsha Williams is home after being hospitalized over the weekend. Meanwhile, Riley Burruss told her mother Kandi Burruss she doesn't need any more kids during the season 11 premiere of "Real Housewives of Atlanta." Find out her reason why, plus see Russell and Nina Westbrook's adorable family maternity shoot inside...
Thankfully, Porsha Williams and her bun in the oven are doing fine after she was hospitalized briefly over the weekend. "RHOA" star NeNe Leakes took to Instagram to ask her millions of followers to send up prayers for Porsha right before the season 11 premiere of "RHOA."
"Send some prayers and good vibes to our Tink Tink @porsha4real today #goodvibesonly #babyPJisdoingfine #aunteenene #babyboom #RHOA11," NeNe captioned a picture of Porsha in the hospital:
After the hospital stint, Porsha confirmed that she is "home sweet home" and thanked her fans for their support.
"Thank you so much for all [your] thoughts and prayers," Porsha wrote on Instagram Stories.
It's unclear what exactly sent Porsha to the hospital, however, a source told US Weekly that she was "experiencing extreme pain" as a result of fibroid complications. Porsha previously opened up about suffering from fibroids after she revealed she was pregnant in September.
"I've had a miscarriage before in my past, which I've also been open about because I suffer with fibroids and had to have a myomectomy," the 37-year-old told PEOPLE. "So just the fear of, 'Is the baby going to be okay? Will I make it full term?' All those questions that you ask if you've had a miscarriage before." -
The "RHOA" reality star is gearing up to welcome her first child, a girl, with her fiance Dennis McKinley after he popped the question weeks after announcing she's pregnant. 
In the Season 11 premiere episode, fans got to meet Porsha's husband-to-be Dennis McKinley. It's been a whirlwind romance since they met and things are moving super fast between them. She revealed on the first date, they both said "I Love You" to one another. He said it first and she followed suit.
Five months into their relationship, Porsha was looking at engagement rings. He told her there's no budget before looking at some bomb engagement rings. She said she went to the same jeweler she went to when she picked out her first engagement ring before marrying her now ex-husband Kordell Stewart.
Fans learned Dennis McKinley is the owner of several lounges and clubs in Atlanta. He's also the owner of The Original Hot Dog Factory and is rolling in the dough to provide the lifestyle Porsha feels she deserves. Things got interesting when they were in Miami for NeNe's boutique opening. Porsha brought up her "nemesis" Kandi Burruss and Dennis revealed he knew her, however, he couldn't exactly "remember" how he met her.
"We've met before I can't remember where—you know I go to Old Lady Gang once a week and I live right across the street," he said.

"You've ain't been there since I met you," Porsha responded.

"Well I've been busy with the clubs and stuff," he replied.
Mmhmm.... We'll have to keep watching to see how this all plays out.
Speaking of Kandi...
Kandi Burruss and Todd Tucker threw out the idea of having another baby over dinner with the daughters, Riley Burruss and Kaela Tucker, and Kandi's right-hand-man DonJuan.
Apparently, Kandi and Todd have two female embryos and were thinking about having another baby. Riley made it clear she's not with it at all. She said Kandi works too much to properly take care of another child. Oop.  Peep the clip above.
Do you agree or disagree?
Speaking of babies...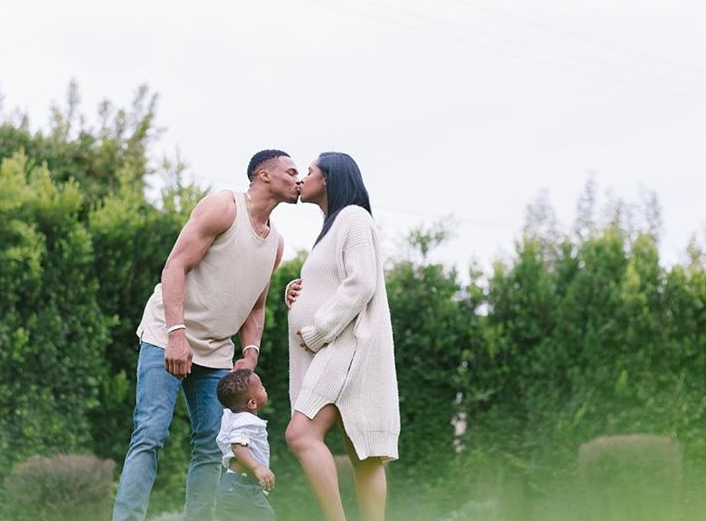 Oklahoma City Thunder point guard Russell Westbrook and his wife Nina Westbrook are expecting twin girls! To celebrate, they snapped some super cute maternity shots with their 1-year-old son, Noah Russell Westbrook.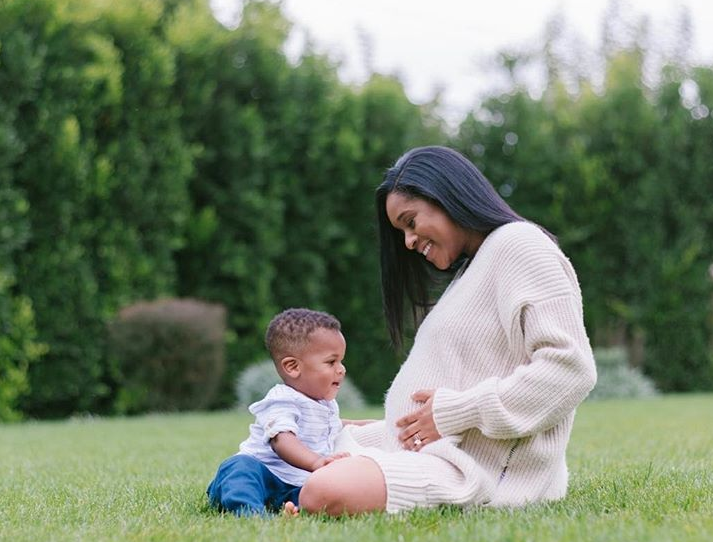 Adorbs!
"Being a Dad is more important for me than anything else," the NBA baller said in a cute, family YouTube video announcing their new additions. "Family is always the most important thing for me. Regardless of you know what I do or how I do it, but it's important that Noah knows I'm his Dad first and a basketball player or anything else after."
Congrats again to the couple.
Photos: Porsha's IG