We've rounded up TV and movie updates featuring Quvenzhané Wallis, Tyler Perry and Madea, Kerry Washington and Leslie Odom Jr. Deets inside...
"black-ish" will be adding a fresh face to its roster.
Quvenzhané Wallis just nabbed a recurring role on the hit ABC comedy series. The Oscar nominated actress will reportedly play Kyra, Dre's young cousin who comes to live with him and his family since her mother can no longer care for her. We can see it now. Kyra is going to shake up that household, especially if she has a different upbringing than Dre's kids.
"WE LITTTTTT," Q captioned on Instagram about her new role. "I can't wait for y'all to see. Make sure to watch the show and catch up, so that when i show up you not lost or confused"
Q's episode is set to air in 2019.
Be sure to tune in to "black-ish" every Tuesday at 9/8c on ABC.
Coming to the box office...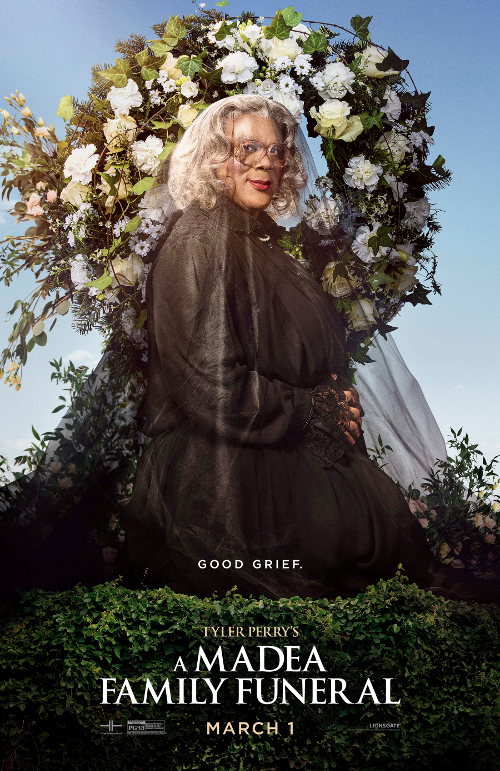 Guess who's bizzack! Yep, it's Madea in all her Beyonce-esque glory. Ha! 
Tyler Perry is bringing his most famous character back to the big screen and she's going to be cutting up before and after a funeral!
A Madea Family Funeral will center around a family reunion in Georgia that quickly turns into Madea planning a funeral for a family member who passes away. Madea and her family quickly find themselves unexpectedly planning a funeral that ends up bringing family secrets to the forefront.
Peep the trailer:
If you haven't heard yet, Tyler is planning to kill off his iconic character. Earlier this week, he was chopped it up with Bevy Smith on her SiriusXM radio show "Bevelations," where he shared that Madea's run is coming to an end. He's TIREDT (no typo).
"This is it," he said about the gun-toting grandmother. "It's time for me to kill that old b*tch. I'm tired!"
No worries though. He's going to give her the proper send off after introducing the character almost two decades ago. He's planning a final cameo for Madea in a farewell stage tour and it's possible she could end up dying in A Madea Family Funeral. Aww!
"We're gonna say goodbye in (2019)," the moviemaker said. "I just don't want to be her age, playing her."
Check it:
Get your tissues ready. A Madea Family Funeral hits theaters March 1st. Also, Tyler's Nobody's Fool comedy hits theaters today.
Also...
Following the deadly shooting at a Pittsburgh synagogue, photogs caught up with Tyler Perry to ask him how he felt about churches who have armed security guards. He's not against it especially living in the world we live in. Peep his response above.
Back to TV...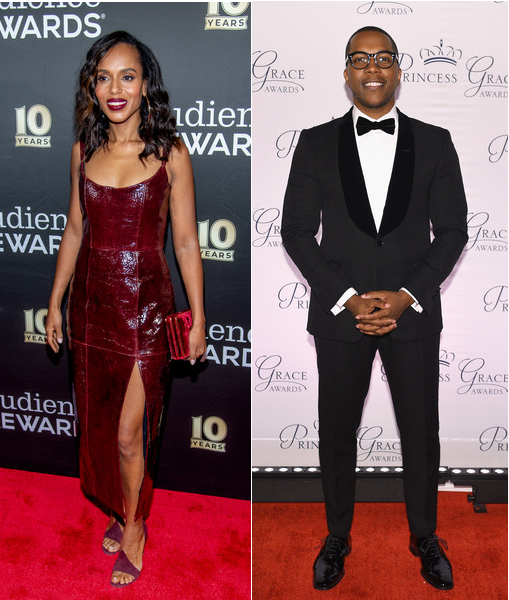 Following the end of "Scandal," Kerry Washington is taking her talents behind-the-scenes at ABC. She's executive producing a new church comedy for the network inspired by real-life power couple and pastors Toure Roberts and Sarah Jakes-Roberts.
Hamilton Tony winner Leslie Odom Jr. has been tapped to lead the series, which is currently in development. And get this, Leslie has attended Toure's church for over 15 years.
The untitled comedy revolves around Leslie and Hope, who are joint pastors at a young, hip, diverse church in Los Angeles, according to THR.
Through their services, online streams and books, they are experts at uniting people across different races, genders, orientations and opinions. But when it comes to uniting the people in their blended family, they are way out of their comfort zone and as a result, the teachers often find themselves the pupils.

"Kerry Washington is one of the most formidable artists of my generation. We've been searching for the better part of two years to find an idea about which we both felt passionate enough to dedicate ourselves. I've gone to Toure's church for over 15 years. He is a unique, contemporary and very necessary voice. We are thrilled that ABC is allowing us the opportunity to bring Toure and Sarah's modern views to an even wider audience in what will be a joyful and hopeful 30 minutes every week," Odom said.
The Roberts will co-executive produce alongside Kerry via her Simpson Street production company. "The Last O.G." writer Saladin Patterson will pen the script and executive produce as well.
Will you be adding this to your TV watching line up?
Photos: Getty