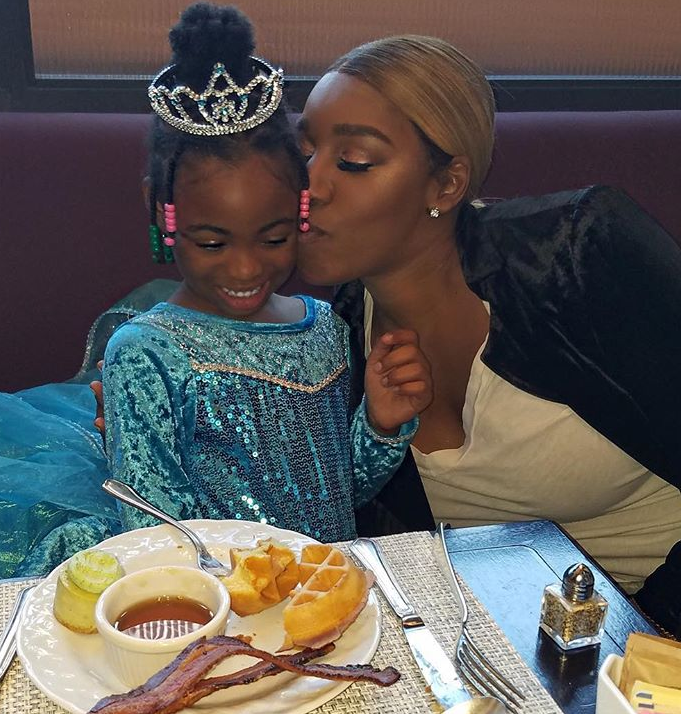 NeNe Leakes has a message for those who think she's a deadbeat grandmother. Go inside to see Queen Petty's shade, plus some spoilers for season 11 of "Real Housewives of Atlanta"....
Folks should know by now not to come for NeNe Leakes.
The "RHOA" GLAM-ma was called out by her alleged grandson's mother, Symone Davis, with claims that she's a deadbeat grandmother. Symone, who claims to have a 1-year-old son with NeNe's eldest son Bryson Bryant, told RadarOnline she hasn't even met her son yet.
"It's so sad, she wants nothing to do with her grandson," Symone told Radar. "She's so selfish, and only cares about herself and her fame."

"Nene wants to keep my baby a secret," the 27-year-old continued. "She has some nerve and told me she thinks I'm an opportunist and that she doesn't want me to have any fame from her name. It's crazy because I used to like her and be cool with her. I've been to her house, we've partied together. She was cool at first but now that I've had a baby by her son, she switched up."
Well damn. While it's obvious NeNe isn't legally obligated to do anything for the child, Symone would like her to be in her son's life.
"Nene needs to humble herself," Symone said. "She didn't come from money, and now that she has some, she's so full of herself. I would love for her to have a relationship with her grandson, but I think it's past that. She's mean and she's not happy."
Well, NeNe responded. And y'all already know she was shady about it.
The self-proclaimed "RHOA" HBIC posted a picture of herself and her 6-year-old granddaughter (Bryson's daughter) Bri'asia out eating breakfast with the caption,"Brunch wit my princess #glambaby #BriBri #myboo":
She posted the picture days after denying everything Symone said about her on "The Armon Wiggins Show". Oh, and she also told her to tread lightly cause she might just pull the trigger on a defamation lawsuit.
"I do not know Symone. In fact, I think Symone should be very worried about getting a lawsuit because she's made several defamatory comments," NeNe said. "If she has a child with Bryson, it is not my child, it's not my responsibility, I do not have to do anything I do not want to." - 
She has a point.
NeNe also put up a Halloween post featuring her granddaughter:
Welp. We wonder if NeNe is suspicious that the child isn't her son's. No word on if a paternity test was administered.
In RHOA news...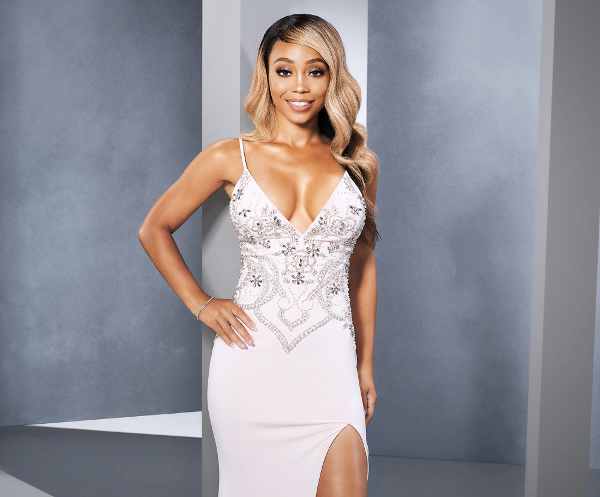 A few spoilers have leaked (viaUS magazine) before "RHOA" premieres its 11th season soon.
When it comes to drama, newcomer Shamari DeVoe, 38, doesn't disappoint. "She's extremely honest and doesn't bite her tongue," Burruss says of the Blaque lead singer. "She's a wild child. Nobody knows what to expect" — other than butting heads with guest Hampton. Teases Burruss, "They have moments! I can't give away everything."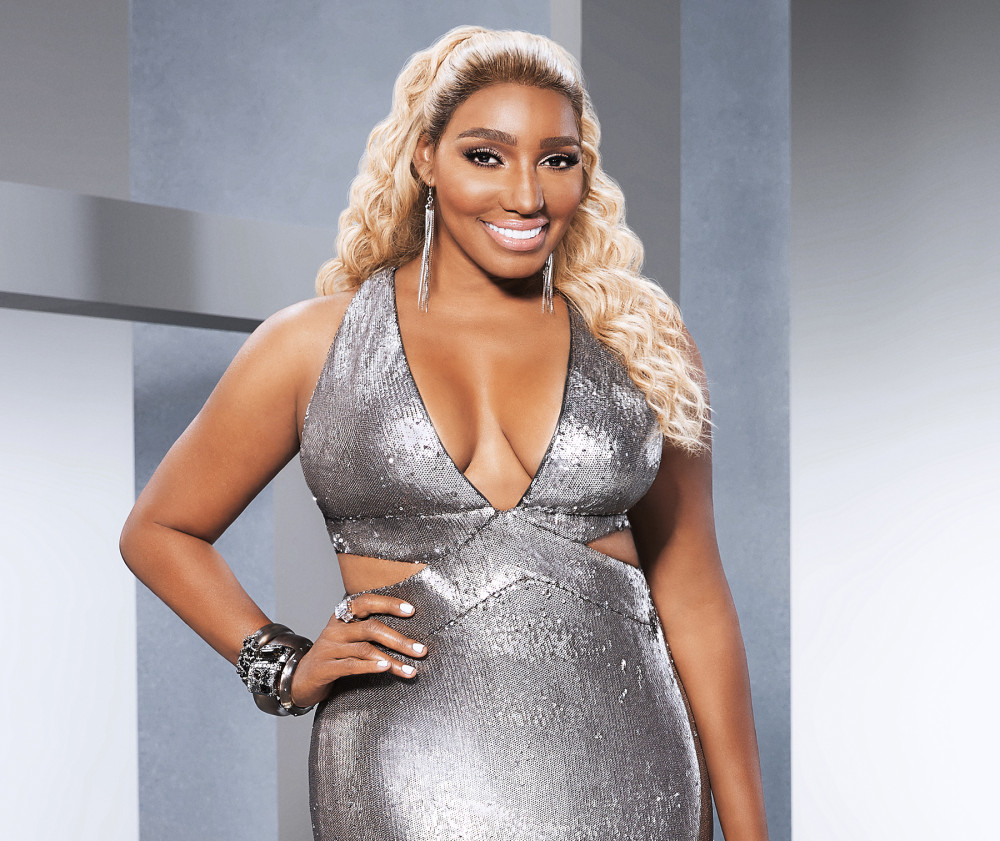 Atlanta's queen is putting on a brave face. With husband Gregg undergoing cancer treatment, "it's like a roller coaster," the 50-year-old tells Us. "We have good days, then we have bad days. I feel alone." In her darker moments, she turns to costar Bailey and pal Marlo Hampton. "I need a f--king support system," she adds. "Sisterhood, you really see it. We have an amazing bond this season."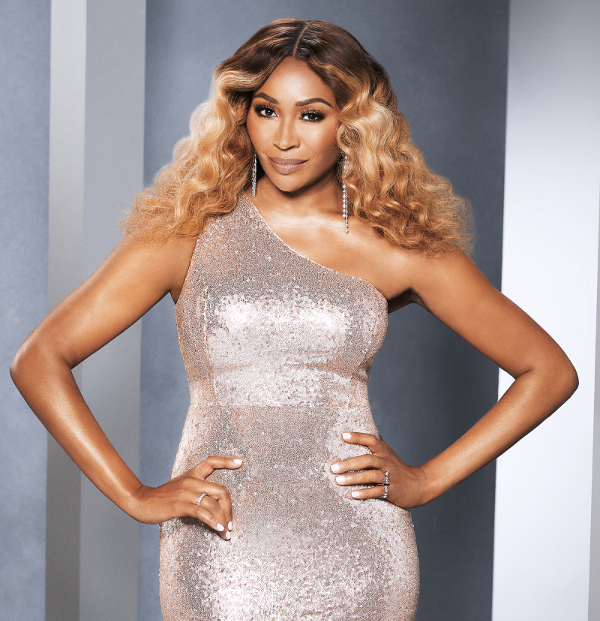 Cynthia Bailey is floating on cloud nine! Since meeting Fox Sports host Mike Hill on Steve Harvey's show in April, the divorcée, 51, "seems like she's so in love," says NeNe Leakes. "He's super nice. She's met his parents. He's met hers." Still, Bailey's pal worries she's in too deep. Adds Leakes, "I have to scale her back some days. I want her to take it slow."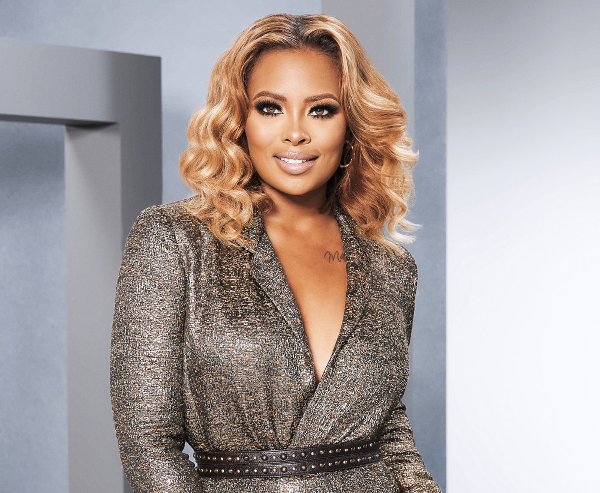 Finally a full-time cast member, Eva Marcille is now in the hot seat. "Because it was her first year last year, she was able to cruise through a lot," notes Burruss. "This year, people are calling her out." And the 33-year-old's vows with lawyer Michael Sterling create waves galore. Says Burruss, "She ends up with stressful drama. She's going through that process where you lose friends and gain friends."
Season 11 of "RHOA" premieres this Sunday, November 4 at 8/7c.  We'll be watching, we think...
Photos: NeNe's IG/Alex Martinez/Bravo