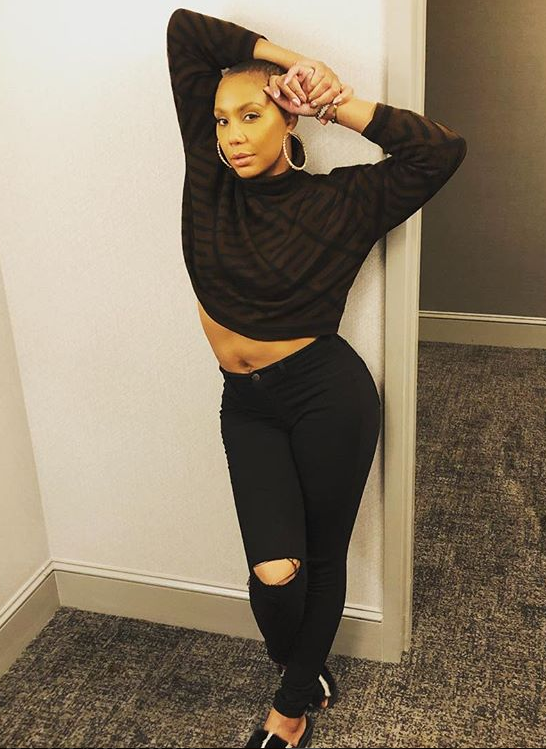 Tamar Braxton just nabbed her own spin-off show about life after her divorce from Vince Herbert. Oh, and she's still taping for "Braxton Family Values." Get those deets, plus deets on Keesha Sharp starring and producing an Eartha Kitt biopic inside...
Tamar Braxton isn't leaving reality television any time soon.
The 41-year-old singer revealed she has nabbed another spin-off, sans her ex-husband Vince Herbert. This time, the cameras will be following her on what life is looking like after separating from Vince.
Tamar, who's currently starring in Snoop Dogg's "Redemption of a Dog," revealed the spin-off news during a recent radio interview. And she also confirmed she's still taping for "Braxton Family Values" even after all the drama with Iyanala Vanzant and her sisters. We know y'all remember when she said she was DONE with the show.
Check it:
"Well, I'm definitely still shooting The Braxtons and I have another spin-off show," she said. "It's not with Vince this time. It's Tamar and my life now, where I am now. And a lot of other great things. And maybe some music, who knows?"
We wonder if her new Nigerian BAE will be starring on the show. Tay Tay's first spin-off, "Tamar & Vince," premiered on WEtv in 2012 and aired for 5 seasons.
By the way, Tamar recently requested the judge to sign off on their divorce since Vince won't respond.
In movie news....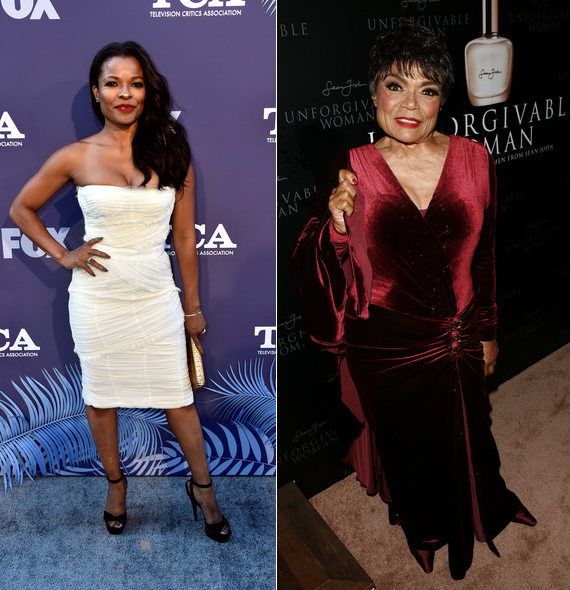 "Lethal Weapon" star Keesha Sharp is gearing up to star and produce in a biopic about the late Eartha Kitt.
The Marshall actress and her husband, Brad Sharp, are teaming up to develop and produce the project as a feature film after acquiring the rights to John Williams' 2013 biography "America's Mistress: The Life and Times of Eartha Kitt." Keesha will play Eartha Kitt, who's best known for playing Catwoman on ABC's "Batman" series in the 1960s. Spot on! She actually favors Eartha.
"Eartha Kitt was a force in the entertainment industry and an icon who opened doors for so many women, especially women of color during a time when it was not popular in America," Keesha told Deadline. "Although I may have been compared to her in the past, I am passionate about bringing her story to life because everyone needs to know how incredible she was!"
Deadline reports:
Born Eartha Mae Keith in 1927, Kitt, who died of colon cancer in 2008 at age 81, appeared in films including Anna Lucasta, Boomerang with Eddie Murphy, Harriet the Spy, and Holes which starred a young Shia LaBeouf. Her TV credits are just as extensive, including playing Catwoman on Batman opposite Adam West. She also lent her voice in Disney's animated feature The Emperor's New Groove and the TV series spinoff The Emperor's New School, the latter of which earned her two Daytime Emmy awards.

Kitt's career took a temporary detour in the late 1960s and early 1970s after she made anti-Vietnam War statements, which led to her being effectively blacklisted. She made a comeback with her performance in the 1978 production of the Broadway musical Timbuktu!, earning two Tony nominations.
Create your OWN projects.  We're here for it!
Photos: Getty/Tamar's IG