Good genes! Zoe Kravitz recreates her mom Lisa Bonet's nude Rolling Stone cover 30 years later. And she's a spitting image of her mother. Get into her HOT magazine editorials and more inside...
The phrase, "Like mother, like daughter" doesn't get any more true when you're discussing Zoe Kravitz and her equally famous mother, Lisa Bonet.
The celebuspawn is a true replica of her mother that it's almost scary.
The "Big Little Lies" star took it up a notch by recreating her mother's iconic nude Rolling Stone cover, exactly 30 years later. The former "Cosby" star posed nude for Rolling Stone's 1988 Hot Issue at the age of 21. And Zoe just paid homage to her mother's epic cover and spread at the age of 29.
"I've always loved that cover so much," she told the magazine. "When I think of Rolling Stone, that's always the image that pops into my head. It's a really striking image of her. It's beautiful."
As you can see, the cover is a bit different from her mother's actual cover, but there's a good reason why.
"I think she was a little bummed when they used the shirt picture as the cover," Zoe shared. "I think she just thought, 'I'm doing it, let's do it!'" So Kravitz decided she wanted to do the cover her mom wanted but didn't get. "It's less about the picture," she said, "and more about doing the thing my mom intended to do. That feels cool."
So dope!
In the cover story, Zoe opened up about how she once took her mom for granted, but now, she understands the sacrifice she made for her to grow up at least semi-normal and with some privacy.
"Looking back, it's hard: My mom gave up everything for me, and I kind of took that for granted; and then my dad gets to stroll into town, and he's the hero. I look back and really feel for her in that situation."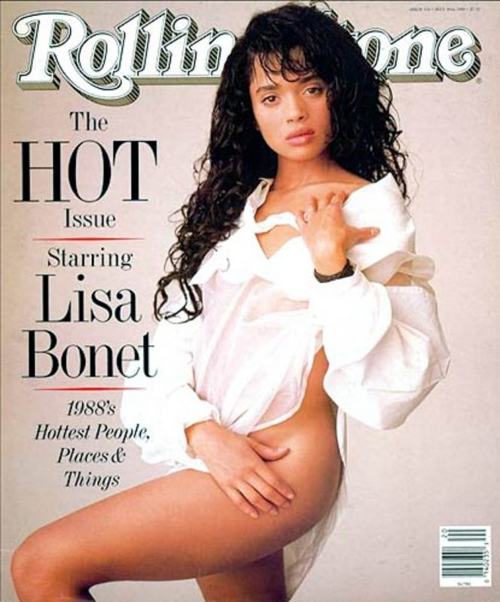 The Mad Max: Fury Road actress also touched on her mom's former boss/co-star Bill Cosby (who is currently in prison on sexual assault charges) and the "dark vibe" her mom always felt around him:
When Bill Cosby, creator of A Different World, heard Bonet was pregnant, he reportedly was very upset. (Bonet says she doesn't remember, but she does call him "Mr. Righteous," which kind of says all you need to know.) Bonet was written off her own show, and when she came back to The Cosby Show a few months later, she appeared in a limited number of episodes before eventually leaving for good. "Her and him never got along," Kravitz said. "Whether he was attracted to her, or he resented her having a mind of her own, she always got a weird vibe from him. A dark vibe." She said she recently found a photo of herself on set as a baby, with Cosby holding her. "It's actually a really disturbing picture," she shared. "His face is not a sweet face at all. It's kind of creepy."
Yikes.
Then, Zoe opened up about being sexually harassed on set, however, she didn't mention who the person was.
"I won't name names, because I don't want to ruin anyone's life," she says. "But I definitely worked with a director who made me very uncomfortable. I was young — maybe 19 or 20 — and we were on location, staying at the same hotel. And it was full-on: 'Can I come inside your room?' Just totally inappropriate. And then he'd do things like come to the makeup trailer and touch my hair. Or say, 'Let me see your costume — turn around?' It's just never OK for someone to do that. Especially when they're in a position of power."
Take a peek at the rest of Zoe's sexy spread below: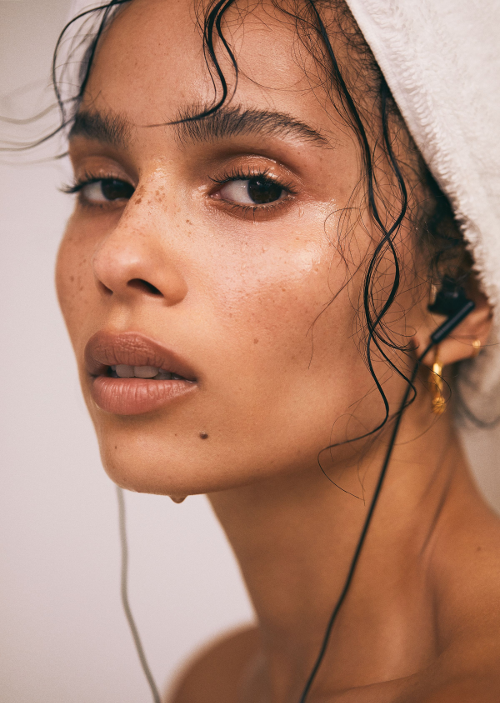 She killed it. 
Read her full cover story here.
Photos: Zoey Grossman via Rolling Stone