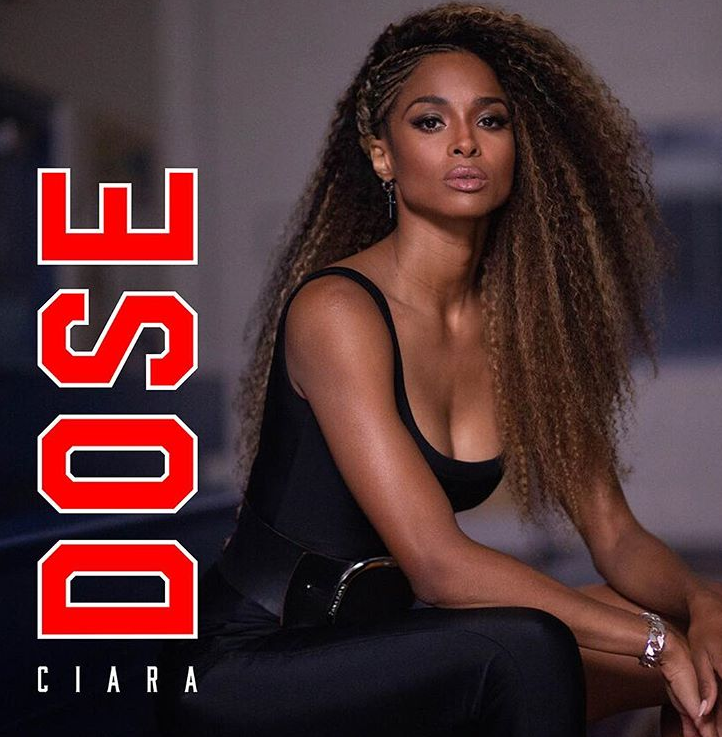 Just in time for her 33rd birthday!  The Crunk 'N B queen is back with another dance heavy video. Go inside to get a "Dose" of Ciara and more...
Another one! Following her "Level Up" video that caused a viral craze on social media, Ciara is back with another dancy heavy track that'll surely have you on your feet.
Backed by a fire drumline, CiCi takes it back to her Atlanta roots in the new visuals for her track, "Dose."
Not only is CiCi cutting up in the ATL streets for her own personal pep rally in a behind-the-scenes clip, she also worked her magic as co-director of the video. The R&B singer hits some choreographed moves as she and her dancers serve up some hot dance moves on Edgewood in the "A" in a behind-the-scenes clip. Atlanta mayor Keisha Bottoms was even in the mix.
YOU are a groundbreaking woman; it was an honor to join you! You make Atlanta proud. Your beauty shines inside and out and our girls are watching and emulating your grace, humility, and love of family. Keep shining! https://t.co/Rc3WSbJld9

— Keisha Lance Bottoms (@KeishaBottoms) October 25, 2018
Nice!
"Too Much Fun. Feeling Like A Kid All Over Again. Hit the streets, no makeup, and let that Lil Georgia girl in me come out," she captioned a clip of the video. "My City Made Me Who I Am Today. Can't Wait. Dose Up."
Peep a few clips she posted on her social media:
In the full video, CiCi, her dancers, and a hard hitting drumline tear up the school's gym with hella moves and beats, taking it back to her high school days as a cheerleader.
Get your DOSE of CiCi below:
Also, check out a behind-the-scenes look at the pep rally scene below:
And here's a clip of Ciara and her dancers working on the choreography below:
Let's Get It. #Dose
@timotheealexhttps://t.co/h5eUfGvW3ppic.twitter.com/ZPfjDJEdpt

— Ciara (@ciara) September 14, 2018
In her personal life...
As she wrapped up her last night of the 24K Magic World Tour at the Staples Center, she got an extra special surprise for her birthday which is today. Her man/Seattle Seahawks quarterback Russell Wilson snuck backstage with roses and ALL his love. Peep her surprised reaction above and get into his sweet birthday message he posted on social media below: 
We. Can't. Even. 
Photos: Ciara's IG