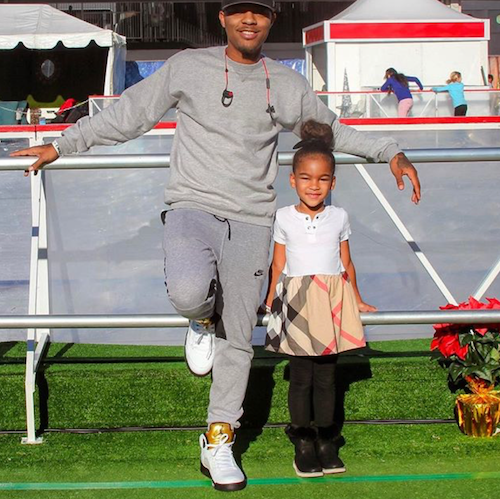 Bow Wow is already getting upstaged by his own daughter.  We've got an exclusive sneak peek at Shai Moss flexing on the "Wild 'N Out" set inside...
Bow Wow, Da Brat and Jermaine Dupri take over Wild 'N Out on tonight's episode of "Growing Up Hip Hop: Atlanta", but they're quickly eclipsed by the real star of the show: 7-year-old Shai Moss!
Shai went up to Uncle Jermaine and Auntie Brat to grill them about their look and their name.  And she revealed her own stage name.  Ha!
Yesss Shai!  Let folks know!
Check out this exclusive clip from Thursday's episode below:
Ugh.  She's adorbs.
"Growing Up Hip Hop: Atlanta" airs Thursdays on WEtv.
Photo: Instagram