Cassie has broken her silence since news broke that she and Diddy broke up. Find out what she said inside...
Last week, folks were shocked to learn that Diddy and his girlfriend of over a decade Cassie had broken up. Not only that, it's rumored the 48-year-old Hip Hop mogul is already smashing 26-year-old model Jocelyn Crawford, who resembles Cassie a bit.
Now, the 32-year-old/Ciroc model is speaking out.
She posted a cryptic message on her Instagram Stories in response to the rumors.
The message simply said "Fuck These H*es" Oop!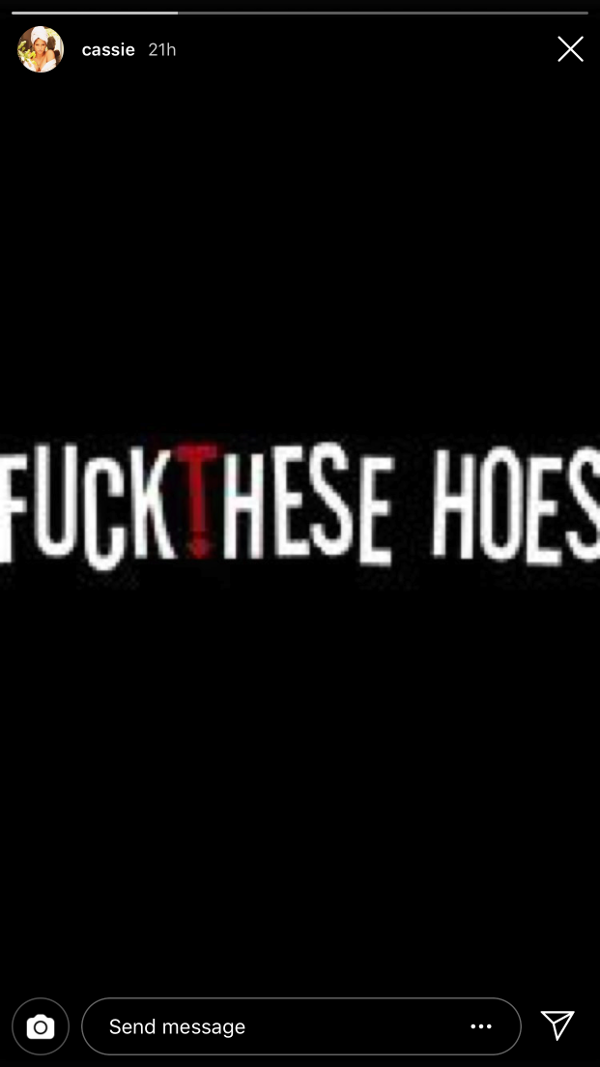 Sheesh. Who sis? Spill ALL the tea.
Just a few hours before she posted that, Diddy went on his Instagram and posted this:
"The decision was amicable and they remain friends," a source told PEOPLE. "Cassie is going to focus on her music and acting career."
Hope this doesn't get ugly.  But if it does...
*pours cup*
Photos: Roshan Perera/FameFlynet