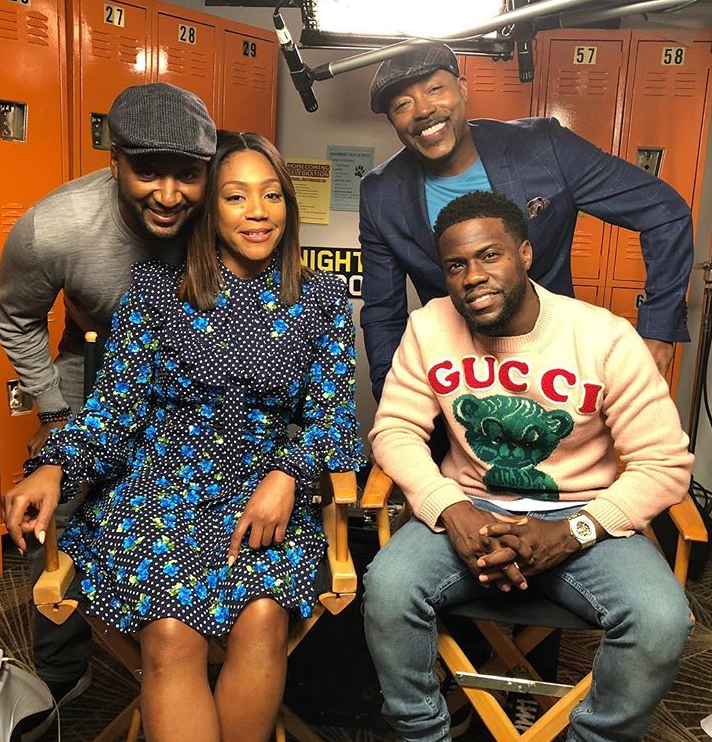 Malcolm D. Lee almost declined directing Night School. Why? Find out what he and producer Will Packer tell TheYBF.com inside...
A funny script. An A-list cast. What more could a director want in a film?
Night School director Malcolm D. Lee and producer Will Packer sit down with YBF correspondent James Terrell to dish on all of the magic (and antics) that went on behind-the-scenes of the hit comedy.
With lead actors Kevin Hart and Tiffany Haddish it's no surprise folks were cutting up on set. Kev and Tiff were on their comedy ish causing everyone to have to stop and reshoot several scenes before nabbing the perfect run through.
However, all of that magic almost didn't happen as Malcolm D. Lee had originally decided he simply wasn't interested. Say what?! Yep, he wasn't feeling it. And he had one VERY good reason. Check it above.
In case you missed it, we chopped it up about high school suspensions with Kev & Tiffany HERE!
Photo: Malcolm's IG