Rihanna declined performing for the Super Bowl Halftime Show because, Colin Kaepernick. Get the deets, plus see Mary J. Blige turn up during a performance for charity inside...
The NFL tried to get one of the world's BIGGEST entertainers to grace the biggest stage of the year, but she reportedly said NOPE! A source told US Weekly the NFL reached out to Rihanna to headline the Super Bowl LIII Halftime Show, but she declined. The reason? She STANDS with Colin Kaepernick!
"The NFL and CBS really wanted Rihanna to be next year's performer in Atlanta," the source told the publication. "They offered it to her, but she said no because of the kneeling controversy. She doesn't agree with the NFL's stance."
We stan.
Last month, the NFL announced Maroon 5 will be performing during the Super Bowl in Atlanta, with a special set by Cardi B.
After kneeling during the national anthem to protest racial inequality and police brutality in 2016, Colin has seemingly been blackballed from the league. The former San Fransisco 49ers quarterback filed a collusion grievance against the NFL and its owners in November 2017 and it will advance to trial.
Speaking of performances...
Mary J. Blige hit the stage to perform at The T.J. Martell Foundation, Music's Promise for Curing Cancer event during the 43rd New York Honors Gala at Cipriani 42nd Street in New York.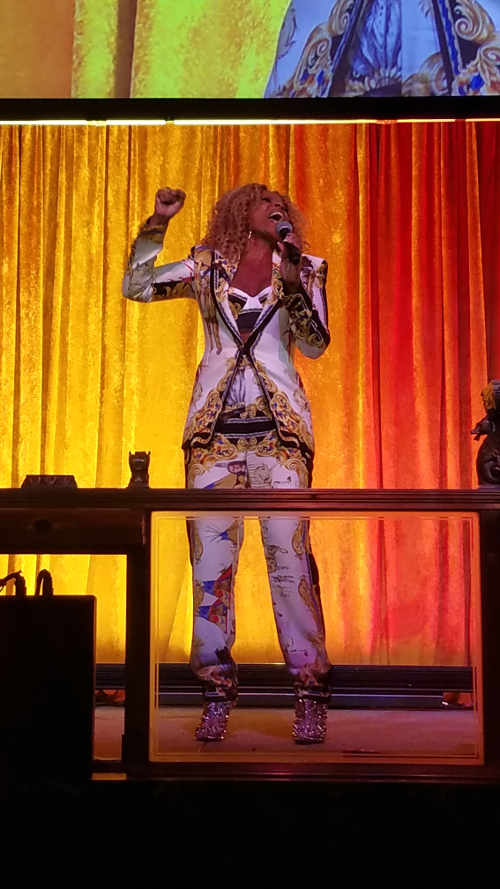 Hosted by Bill Bellamy, the event honored Jeffrey Harleston, Universal Music Group's General Counsel and Executive Vice President, Business and Legal Affairs with the Lifetime Music Award. Drew Nieporent, Founder of Myriad Restaurant Group, was honored with the Lifetime Business Leadership Award. The sold-out event helped raise fund for cancer research and patient treatments.
Peep Mary's explosive performance below:
Photos/Video: Getty/Kiran Prasher