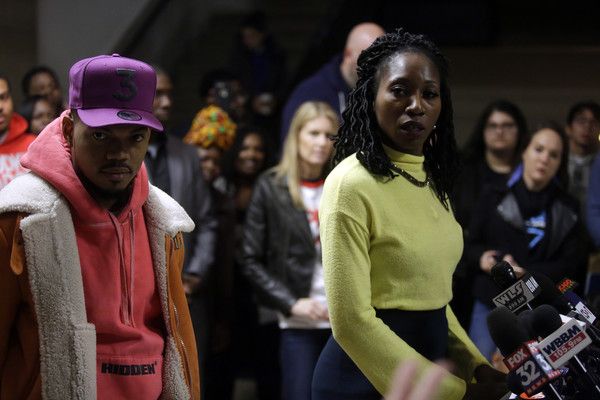 Chance The Rapper and Remy Ma are talking politics ahead of the midterm elections next month. Everything inside..
Chance The Rapper is talking politics. Not only is he talking about it, but he's also participating as well, proving he's all about his mayoral candidate for his hometown of Chicago.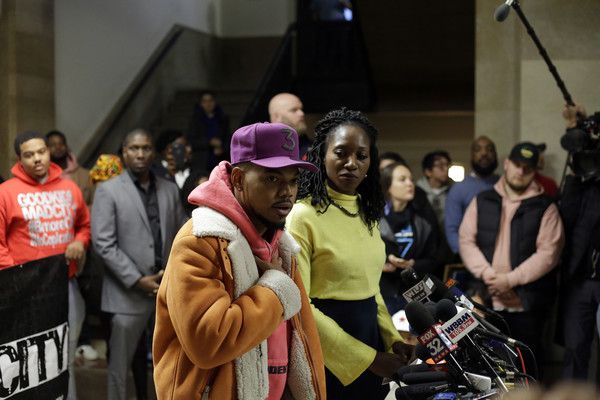 The Coloring Book rapper is endorsing Chicago mayoral candidate Amara Enyia. And he has several reasons to.
During a news conference at City Hall, the Grammy Award winning rapper explained exactly why he's voting for Enyia. And it has everything to do with creating change to make Chi-town better for everyone.
Amara for Mayor

— Chance The Rapper (@chancetherapper) October 16, 2018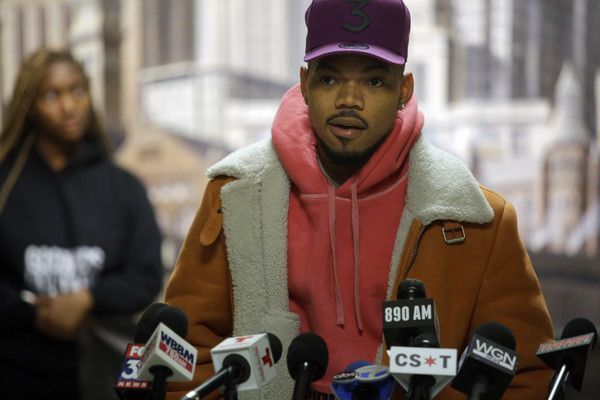 "I want to work with somebody that's about change, somebody that's about our community, somebody that's about equity, somebody that's about fairness," he said during the press conference, standing alongside Enyia.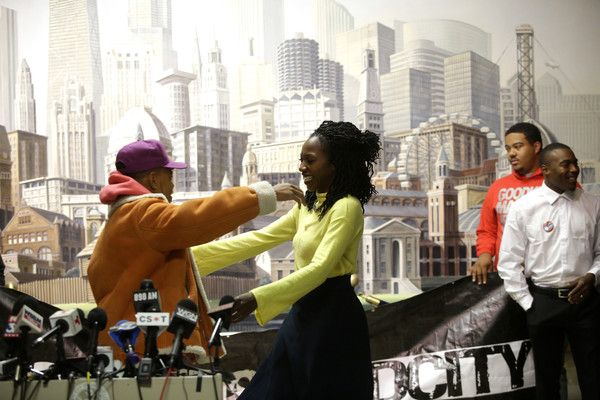 The 25-year-old said the love he has for his hometown is why he decided to speak out on issues that affect his community and why he's such an advocate for education and policing. He said Eniya shares the same vision he has of "what Chicago could be." And we all know Chance LOVES his city and shows it with the way he gives back and speaks up at community meetings.
"Obviously love this city, I love it enough to call it out, on its shortcomings," he said. "I'm proud to announce that I will not be running for mayor, but I'd like to say very narcissistically that if I back you, you have a chance, absolutely."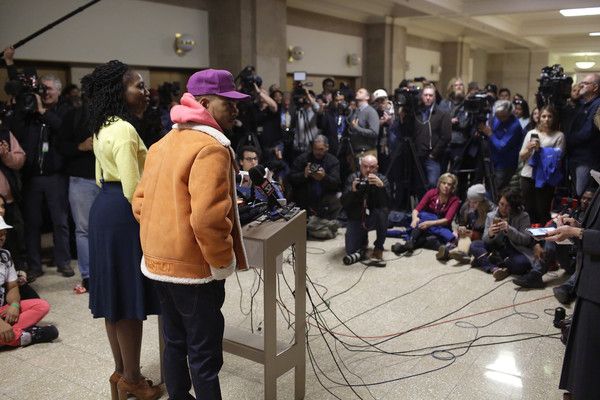 Amara Eniya, who is the director of the Austin Chamber of Commerce in Chicago, has a law degree and Ph.D. in education policy under her belt. According to her campaign website, she's seeking a "visionary leadership that is powered by the people."
A black man supporting a black woman to create positive change! We love it!
Another rapper talking politics before the midterm elections...
Remy Ma had some strong words about voting during a recent episode of REVOLT's State of the Culture with Joe Budden, Jinx, and Scottie Beam.
The mom-to-be again dropped some gems on the masses, saying it's EVERYONE's responsibility to educate others about the importance of voting. She said we need to educate our children about voting in midterm elections, not just presidential elections.
"F*ck Kanye! F*ck Trump! Fuck all that! Educate yourself and then educate your children. The same way you'll push your kid to stand in line for a pair of f*cking sneakers that are coming out, push them to the polls," she said.
Peep the clip above.
Also...
What are your thoughts? #SOTC

Full episode: https://t.co/2Xq9OPGgCPpic.twitter.com/fH3GovrPio

— Diddy (@Diddy) October 15, 2018
The "All The Way Up" rapper also touched on the topic about whether or not people who are not black should be able to use the N-word. She personally doesn't have a problem with it if the person isn't using it as a "racial slur." Peep the clip above and let us know your thoughts!
You can check out the full interview below: 
BONUS:
Former POTUS Barack Obama wants you to get your butts out there on November 6th and vote!
Photos: Getty