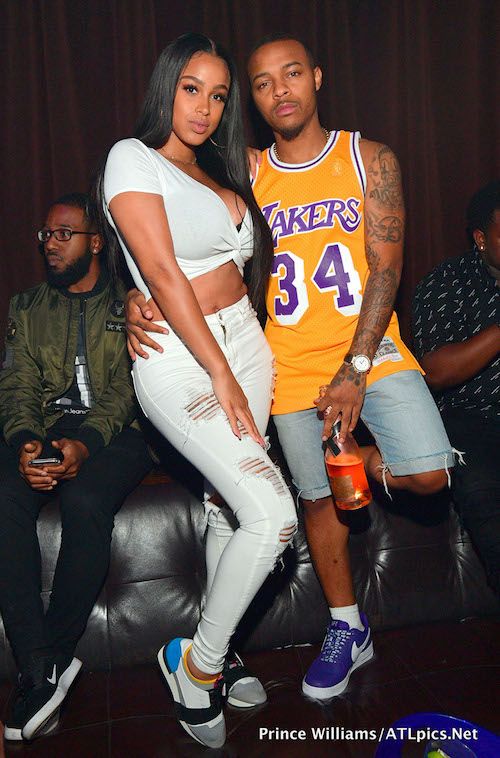 Now we get a glimpse into possibly why Bow Wow and Kiyomi called it quits.  At least in part.  Chick wanted all the smoke with Lil Mama, all over Shad.  Deets inside...
On tonight's episode of  "Growing Up Hip Hop Atlanta," Bow Wow hits up longtime homie JD's Songwriter Hall of Fame event where he was being awarded a huge honor. Lil Mama hits the scene as well, because she's in the process of establishing a working relationship with the So So Def vets.  But who knew Bow's (then) girlfriend Kiyomi's jealousy would go on 100?!
Bow invited Lil Mama over to his table for a drink before she left, they hugged, and Kiyomi pulled the "tell your friend to watch her hands or I'ma beat her a**" type foolery.
Check the exclusive sneak peek below:
Meanwhile,  Bow Wow's old flame, Masika, also returns to Atlanta with a vengeance! Looks like this was all the beginning of the end. Kiyomi revealed a few weeks ago that she dumped Bow Wow, and she started flirting with rapper Young M.A. on IG.
"GUHH ATL" airs Thursdays at 9pm ET/PT on WETV.