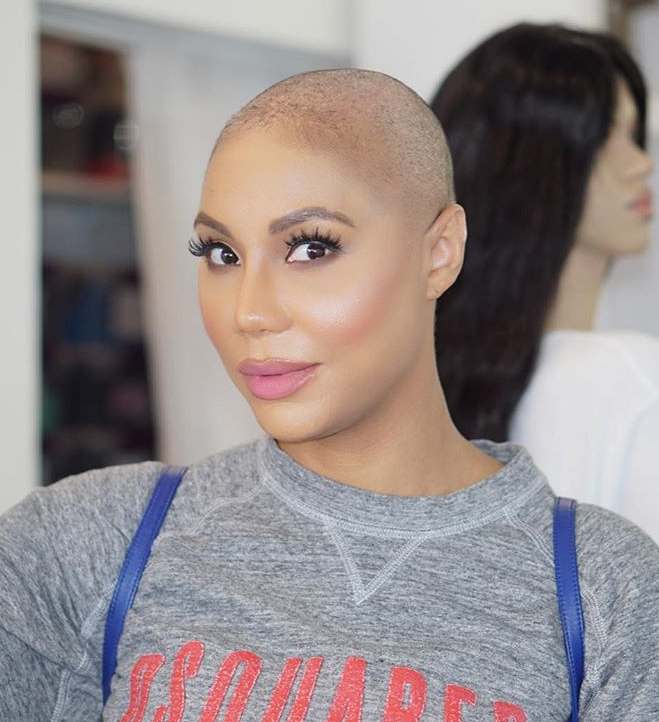 Tamar Braxton opens up about the drama that unfolded when she and her family sat down with life coach Iyanla Vanzant. Find out what she said about how a family member stole her voice about being abused as a child inside...
Over the last few months or so, Tamar Braxton and her sisters had been going at it. So, they called up Iyanla Vanzant to try and help fix the mess they had going on in their sisterhood.
Before the therapy session with Iyanla aired on the "Braxton Family Values" episode, there were rumors that the sisters were going to touch on a family secret about Tamar. After rumors started getting around, Tamar went on the "Wendy Williams Show" to reveal she had been molested by family members on both sides.
She also went on social media expressing how she felt about someone discussing the trauma she experienced as a child without first speaking to her about it.
In a new interview with 97.9 The Box, the singer, who's currently starring in Snoop Dogg's stage play "Redemption of a Dog," opened up (as much as she could) about how the situation with the life coach was handled and how she was blindsided by someone in her family revealing secrets about her life without EVER talking to her about it.
Tamar told the radio hosts she NEVER told any of her immediate family members about being sexually abused as a child, however, one of them spoke with someone from Iyanla's show about the abuse off camera. She revealed she didn't even know that particular family member knew about the abuse and that the person NEVER even spoke to her about it. Ever. She didn't know that any of them knew.
The Calling All The Lovers singer said she was 6-7 years old when she was being abused and that she didn't even know she was being abused when it was happening. She thought it was "just a part of life."
Tamar said she isn't upset with her family member since they didn't bring it up on national television. However, she isn't feeling Iyanla (whose name she couldn't/wouldn't say) for bringing it up during taping. She said Iyanla handled the conversation in an insensitive way.
By the way, the molestation conversation during the therapy session was never aired. Also, it was reported that Iyanla may take legal action over the controversy following the taping of the show.
The Love & War singer was asked if the family members who molested her are still alive, she never got the chance to answer when one of the hosts interrupted her.
Tamar said she made it through by the grace of God and now she wants to help others who may have gone through the same thing. She created a space, dubbed No Need TB Shame, to give people a place to get it off their chest and free themselves.
Peep the interview below, starting at the 7:45 mark:
Tamar also appeared on "Watch What Happens Live" when she was asked if she would ever return to "The Real." In some many "laughs," NO. Peep the clip below:
Photo: Tamar's IG