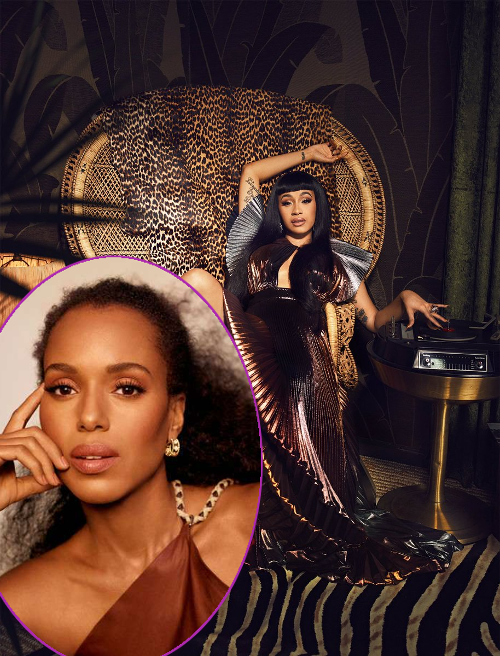 Cardi B and Kerry Washington are heating up the magazine circuit with high fashions and girl-next-door-esque shoots. And they're also spilling tea and dropping gems. Get it all inside...
The glow up continues for Cardi B even after that infamous NYFW altercation that resulted in her throwing at shoe at her nemesis Nicki Minaj during Harper's Bazaar's ICON party.
The "I Like It" rapper is featured on the cover of W magazine's Art Issue along with a high fashion spread where she's drapped in designer threads from Givenchy, Chanel and Rodarte.
In the cover story, Bardi explained what set her off and WHY she chose to confront the "Chun-Li" rapper during the ICONS party.
"For a while now she's been taking a lot of shots at me," Bardi explained. "I spoke to her twice before, and we came to an understanding. But she kept it going."
While a NYFW party isn't the ideal place to confront someone you have issues with, Cardi said she seized the opportunity because they don't cross paths often. So what set Cardi off in the first place? Apparently, it was brought to her attention that Nicki liked a comment/social media post that critisized her parenting skills. And the new mother doesn't play when it comes to motherhood.
"I was going to make millions off my Bruno Mars tour, and I sacrificed that to stay with my daughter," she said. "I love my daughter. I'm a good-ass fucking mom. So for somebody that don't have a child to like that comment? So many people want to say that party wasn't the time or the place, but I'm not going to catch another artist in the grocery store or down the block."
After the incident, Nicki got on Queen Radio to confirm she never spoke ill towards baby Kulture Kiari. "I am not a clown. That's clown shit," she said.
You can read the rest of Cardi's cover story here where she talks about her past, becoming a new mom and more.
In the meantime, peep her high fashion spread below: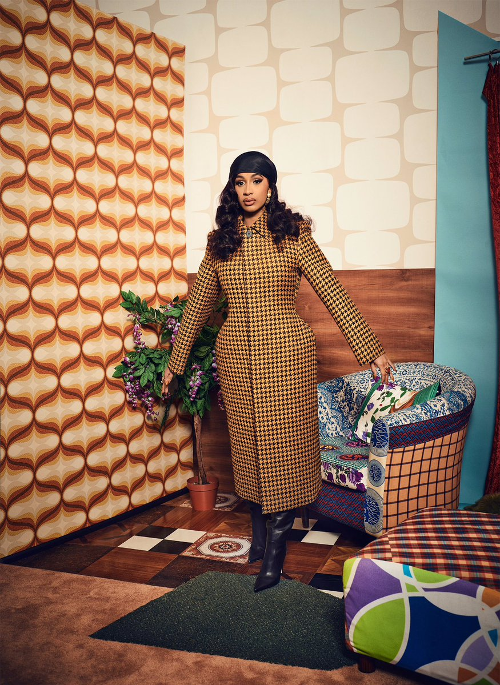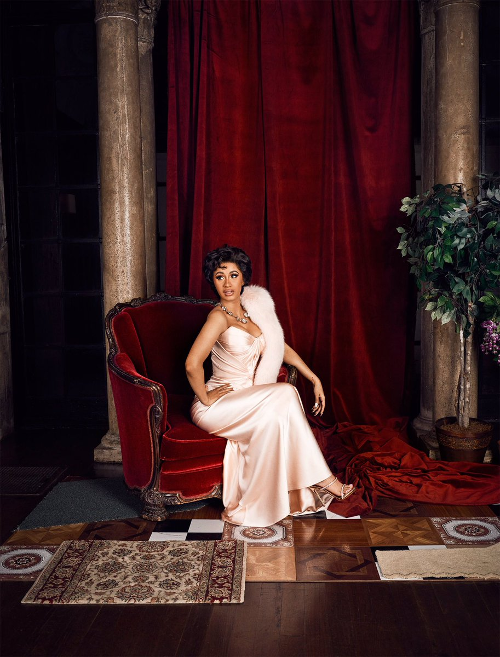 Also on the magazine circuit...
Life after "Scandal" is just as good for Kerry Washington.
The former OPA honcho is gearing up to make her return to Broadway in a new play titled, "American Son," that she's also producing. Before Kerry flexes her stage skills this fall, she put her best model foot forward for Marie Claire's November 2018 "Power" issue.  Chick is efortlessly gorge.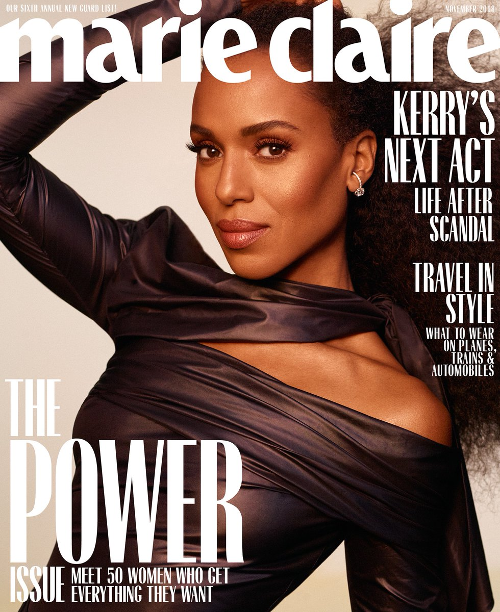 No surprise Kerry was chosen to front the issue being that she's a power player in Hollywood.
And she can give her own self credit for it because she's a hustler that's never giving up and will go after whatever she wants to create in her life.
"Honestly, I think about power as more of an internal phenomenon," she told the publication. "I tend to think about empowerment for myself so that I have the courage and ability to act on the ideologies and priorities that resonate with me. I've always wanted to cultivate a sense of empowerment within myself without seeking approval from outside sources, which is hard to do as an actor, which is part of why producing is so important and which is where some of my freedom, or learning, to take that sense of freedom and bring it to a larger audience and larger space has a lot to do with having my employer be a black woman."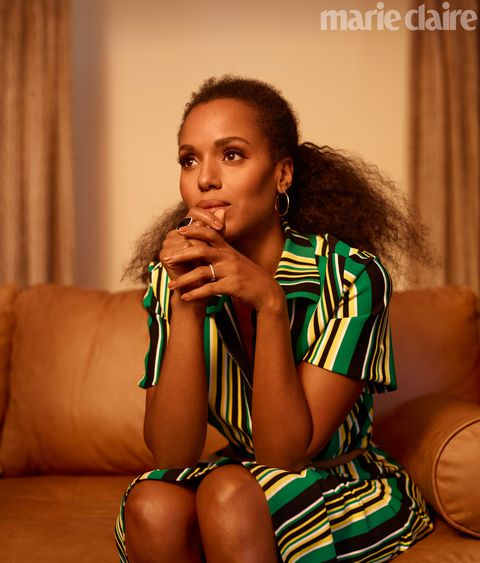 The 41-year-old actress/producer/ director/mother/wife (we could keep going) is a straight hustler and she's not waiting around for anyone to create magic in her life. During an interview with CBS This Morning, she dropped some gems we all could learn from:
A whole message!
Peep her full interview below:
Ugh! Love her! You can read her full profile in Marie Claire here.
Catch Kerry work her magic in "American Son" when it debuts on Broadway on November 4th. You might want to cop your tickets now. They're selling like hot cakes.
Photos: Mickalene Thomas via W magazine/Thomas Whitehead via Marie Claire