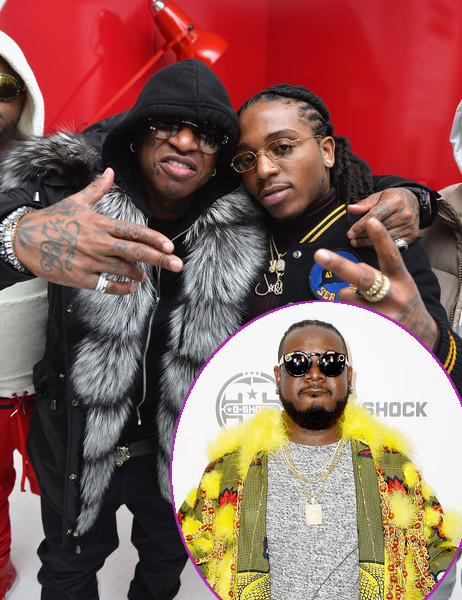 Jacquees is "tripping" over Ella Mai blocking him on social media, T-Pain has lost his home to foreclosure, and Birdman is looking to hash things out with Tyga. Everything inside...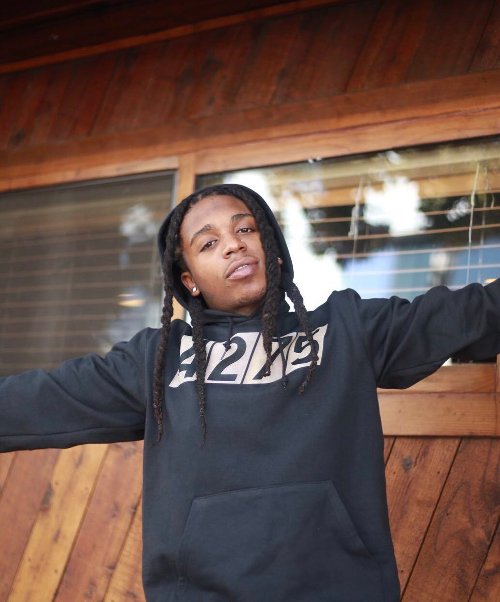 Twitter went into a frenzy last month after Jacquees released his "Quemix" of Ella Mai's single "Trip." Folks were really vibin' to it. In fact, they were feelin' it a bit too much and the Cash Money singer was forced to delete his rendition from his YouTube and SoundCloud accounts.
Fans were pissed about it and started dragging Ella Mai on social media for having the "quemix" taken down, even though she didn't really have anything to do with the song being pulled. DJ Mustard, who signed Ella Mai to his label, came to her defense to explain why HE had the track taken down. He tweeted:
"Our artists don't send cease and desists, we do. When you monetize content you don't own you are stealing and no one steals from 10 Summers. Ella had no say in the matter and any platform reporting any differently is spreading falsities."
To whom it may concern . pic.twitter.com/w3lzuU5tqM

— Mustard (@mustard) September 26, 2018
Reps for Jacquees also released a statement addressing the controversy.
"We love Ella and are cool with her team as well," the statement read. "He has been releasing not only Quemix songs but entire projects with remixes of other artists' songs ranging back to 2013. This was an act of genuine support and should not turn into negativity for either of the artist or from their supporters."
Since then, it appears the British singer has blocked the Quemix King. He tweeted: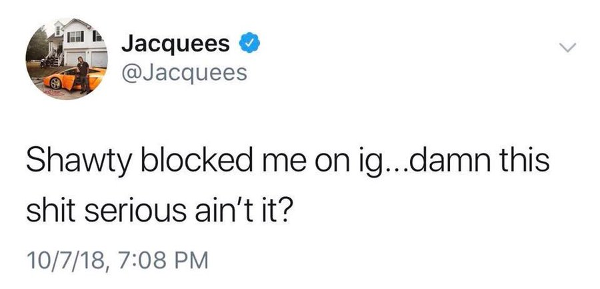 Oop!
Even amid all of the controversy, that isn't stopping Jacquees from creating another quemix. He's currently working on a rendition of Daniel Caesar's " Get You." Check it below: 
"Thru all my challenges, police in my window, my baby has never turned on me, a real one yeah she be, God made her for me" QUEMIX 3 ON THE WAY! pic.twitter.com/IyarVPmlGd

— Daily Jacquees (@DailyJacquees) October 9, 2018
He also said "Quemix 3" (which we assume is a mixtape of tracks he remixed) is on the way.
Speaking of the Cash Money camp...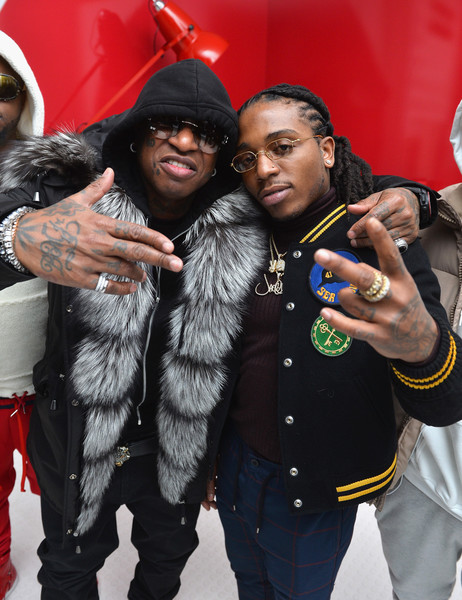 Birdman recently settled that multi-million lawsuit that Lil Wayne filed against him. Now, he's looking to make amends with his former artist Tyga.
Tyga filed a $10 million lawsuit against the Cash Money honcho for breach of contract, accusing Birdman of stiffing him out of millions of dollars. He made claims that he was not receiving royalities for his albums Careless World and Hotel California after they parted ways in 2016. He reportedly kept asking for his coins, but the check was never cut.
The Blast reports: 
On October 1, docs were filed in the case in which Birdman's Cash Money is asking for an extension to respond to the lawsuit. Birdman acknowledges that his answer was due this week but is requesting until the end of the month.

He explains that Tyga has already agreed to the "extension of time to facilitate ongoing settlement discussions."

A judge has yet to rule.
Rumors have swirled for years that Birdman doesn't pay his artists properly. Sounds like he's possibly turning a new leaf. We wonder if his boo Toni Braxton has anything to do with it.
In other news...
T-Pain has lost a Florida home to foreclosure after reportedly blowing off a lawsuit for months. Deutsche Bank sued him last year for not paying the mortgage on his home in Palm Beach County. Now, it's gone!
The Blast breaks down the finances:
The bank accused T-Pain of failing to make the mortgage payments since July 2016. Deutsche claimed he owed $83,061.86 on the note, plus interest. He originally took out an $85,800 loan in 2007 for the property.

T-Pain never bothered to appear in court and the bank demanded a default judgment, which was granted on September 26. The judge ordered the singer to pay a total of $117,158.22 — $83k owed on the principal plus interest and legal fees.

The order states if T-Pain does not pay the entire $117K by October 29, then the home will be sold to the highest bidder at a public auction.
You have to pay to stay!
Photos: Getty/Jacquees' Twitter