The wait is over! It's been a long time coming, but Lil Wayne's Tha Carter V is finally here. Go inside to peep pics from his birthday/album release party and more inside...
Delays, lawsuits, accusations...for a long time it appeared Lil Wayne's The Carter V would never see the light of day. But, the day has finally come. It's here!
The highly anticipated and long-awaited (yeah, fans have been waiting since 2014), Tha Carter V has been released. As you know, Wayne pulled the trigger on a $51 million lawsuit against Birdman/Cash Money Records as he fought for his creative freedom. "I am a prisoner and so is my creativity," he tweeted at the time.
Just recently, Wayne & Birdman settled their differences. Billboard reports:
On June 7, over three years later, Cash Money and Lil Wayne finally settled their lawsuits for an undisclosed sum. Each side retained their stakes in previously established Young Money deals, and Wayne was paid in full. Young Money now belongs solely to Wayne, and its distribution deal with Republic remains in place. Tha Carter V will be the first album in his career to not have the Cash Money logo on it.
Now, it's back to the music!
Wayne dropped the 23-track LP on his 36th birthday, September 27th. He didn't drop it until that night, so fans were going crazy on social media all day.
The Young Money honcho rounded up a slew of artists for features, including Ashanti, XXXTentacion, Kendrick Lamar, Travis Scott, Nicki Minaj, Snoop Dogg, and his son's mother Nivea. He also added his daughter Reginae Carter to be featured on his track "Famous" where she flexes her vocal skills on the hook.
On Instagram, Reginae thanked her pops for the feature, writing, "The happiest day of my life I love you daddy ! #C5 #thewaitisoverrrrrrrr"
Young Money rapper Nicki Minaj gave 'Nae her stamp of approval: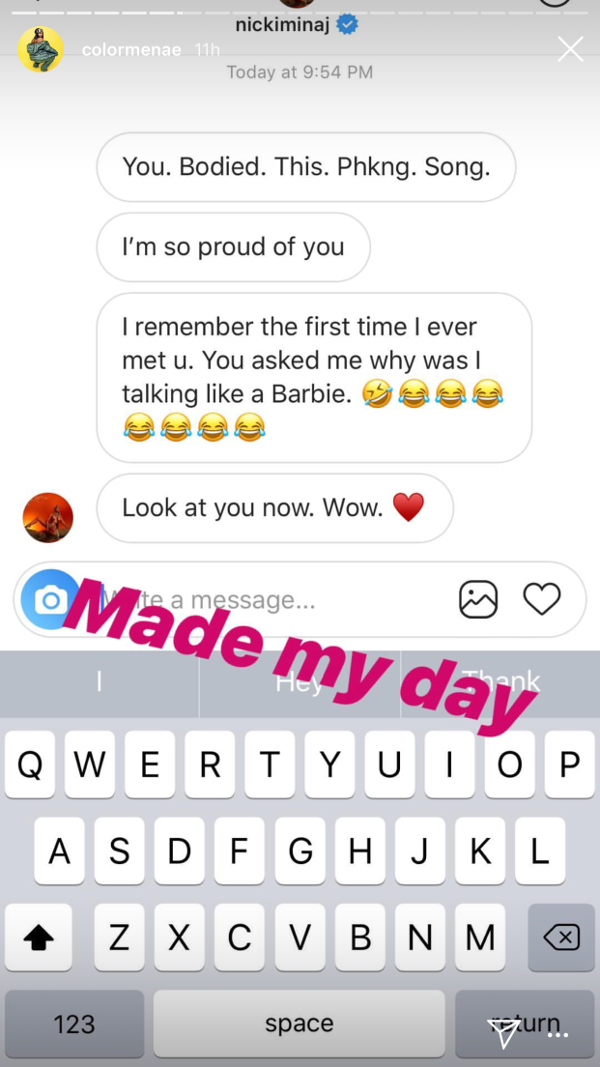 To celebrate his birthday and album release, Wayne and friends turned up at Hubble Studios in LA last night. The party, nicknamed "Wayne's World," was a long awaited celebration and featured many of the rapper's favorite things, including traditional New Orleans food (as catered by Trap Kitchen), candy and marijuana bar while a skate ramp outside played host to tricks and ollies from skateboarders all night. And just when you that was all, the party also featured two real life goats to pay home to our own Greatest of All Time.
And look who was there...
There have been rumors that Reginae and YFN Lucci had broken up after he allegedly got another chick pregnant. We're not sure how accurate those rumors are, however, they are definitely still together....or back on.
One of Lucci's friends hopped on Instagram Live under his account during the party and captured video of Reginae and Lucci chatting it up.
Also at the party....
"Wayne's World" was a star-studded event with appearances by Chris Brown, Big Sean, Ashanti, Trey Songz, Timbaland, Ray J (who gifted Wayne a personalized scooter), Tiffany Haddish, Rae Sremmurd, Draya and former reality star/Fetty Wap's daughter's mother Masika Kalysha: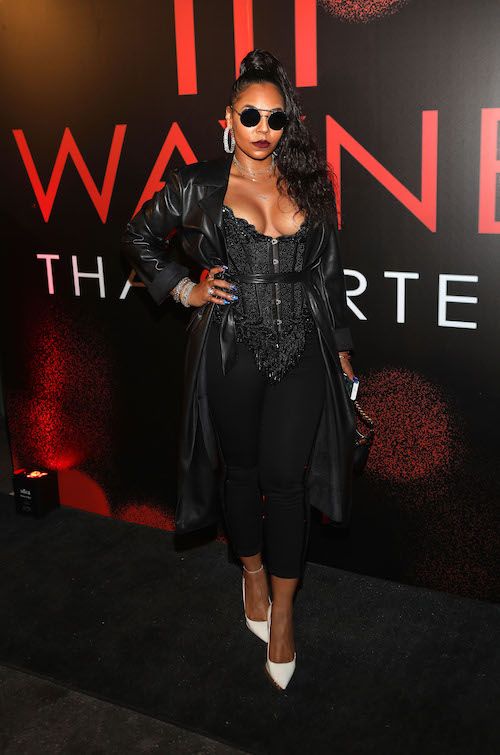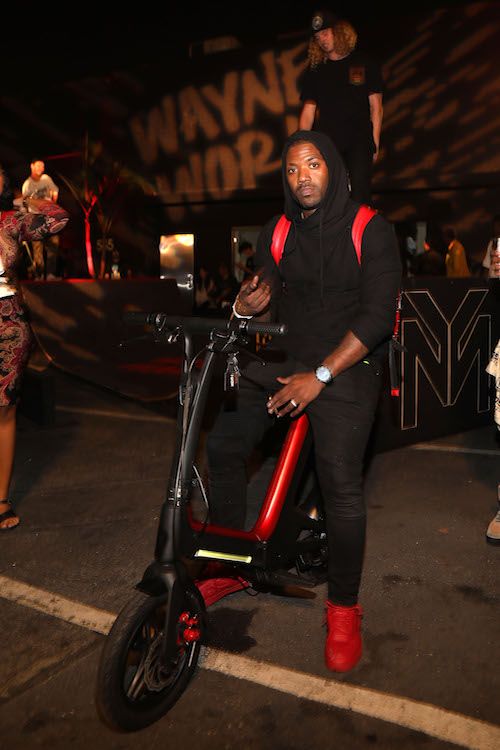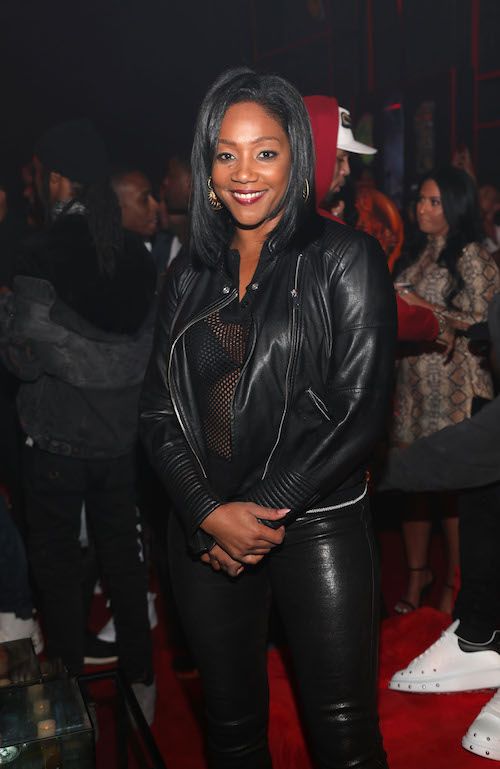 By the way, Tiffany's movie with Kevin Hart, Night School, hits theaters today.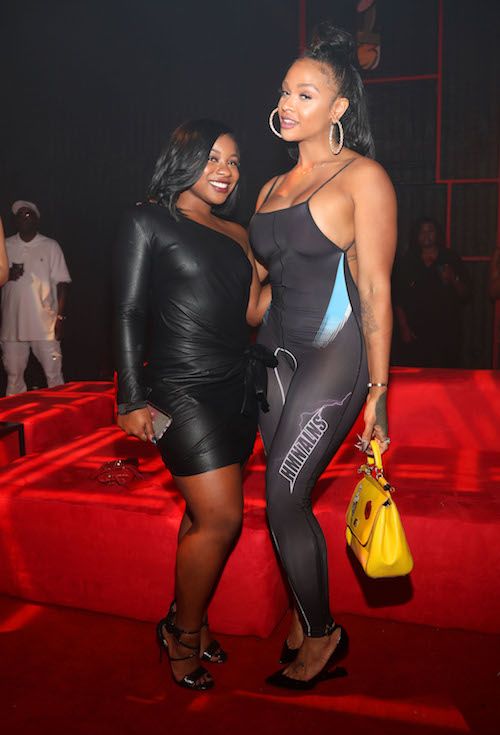 And here is picture of one of the goats that were at the party:
Ha!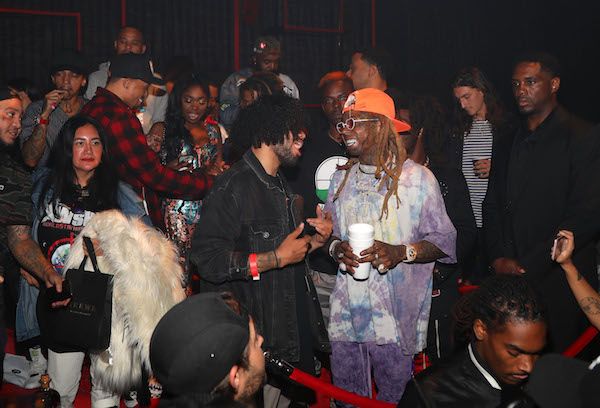 You can stream Tha Carter V below:
Rap heads are losing it over the new album on social media (especially the into featuring Wayne's mother crying)...and so is Lakers baller LeBron James:
In other Weezy news...
Rapper Kevin Gates sat down with Sway recently and revealed Lil Wayne once threatened to blackball him from the industry if he didn't sign with him. Oh?
"When Wayne sat across that table with Mack Maine and Wayne says 'man if you not over here, you ain't gon' eat. If you not over here, you know what I'ma do to you if you not over here. I'ma eat you."
Damn. The "I Don't Get Tired" rapper revealed when Wayne said that to him it was one of the scariest moment of his life as a young artist. He thought he was DUNZO.
"You trying to learn the game, you don't really know the game, and you got an artist at the top telling you that if you don't sign over here all or nothin', you ain' going to sign nowhere," he said.
Check out the clip above. Oop!
Photos: The Chamber Group/Splash