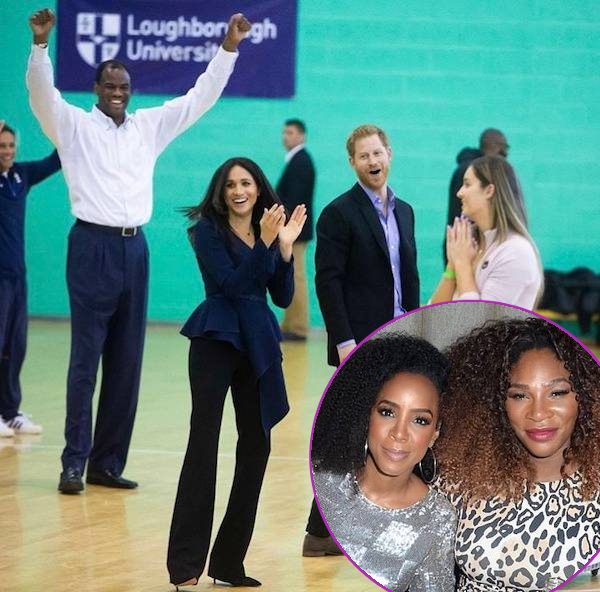 The Duke and Duchess of Sussex are totally changing the royal family blueprint. But do they have a baby on the way? See flicks of the royals playing ball with locals, plus flicks of Kelly Rowland and Michelle Williams honoring their friend Serena Williams at the IMAGE Awards inside...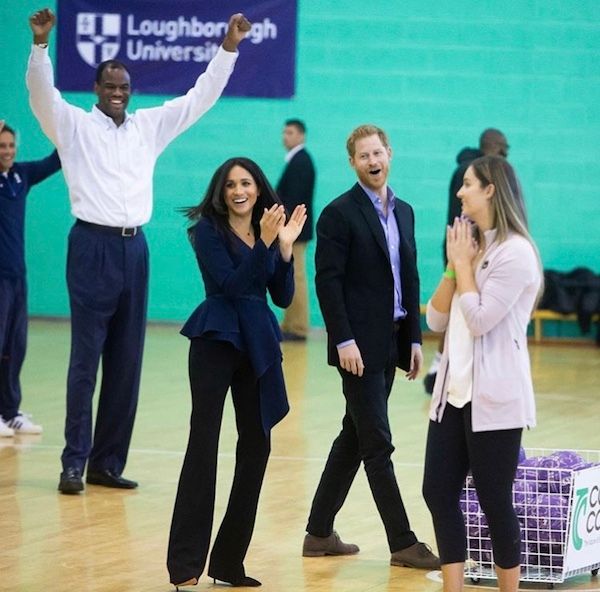 Score!
Have you ever seen royals like this? A little with Kate & Will, but these two are sexy af with it.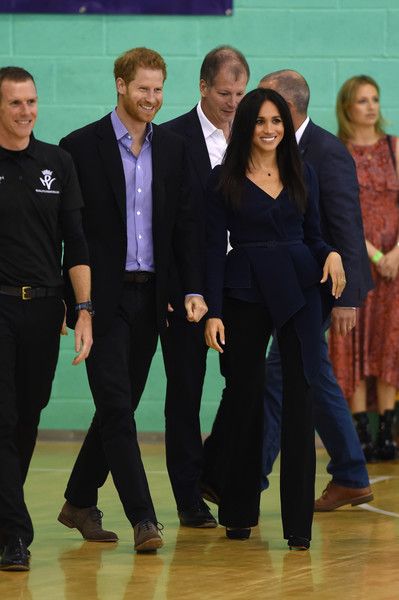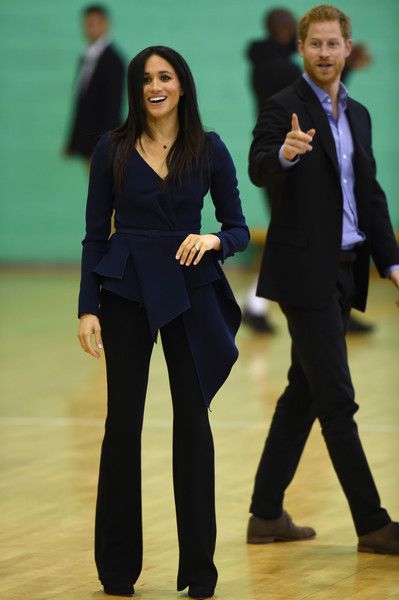 Meghan Markle and Prince Harry are creating their own lane in the royal family, proving that they are just as down to earth as any person you'd meet out on the streets.
The Duke and Duchess of Sussex love PDA action and they always look like they're having such a good time together. The happily married couple made an appearance for the inaugural Coach Core Awards at Loughborough University in Loughborough, England recently.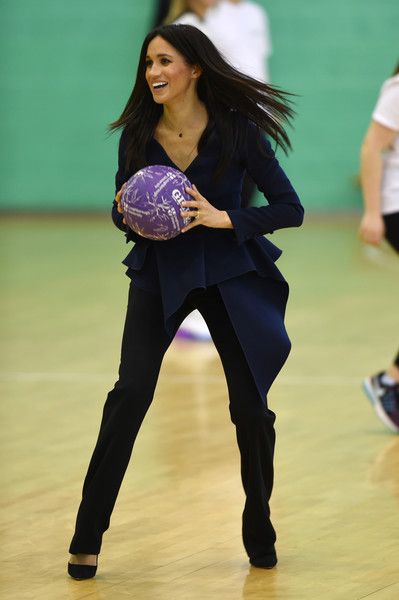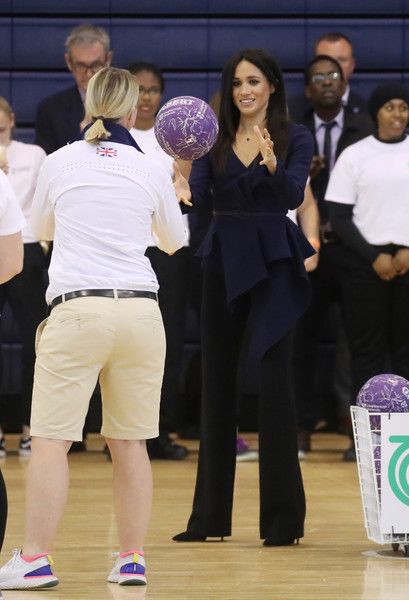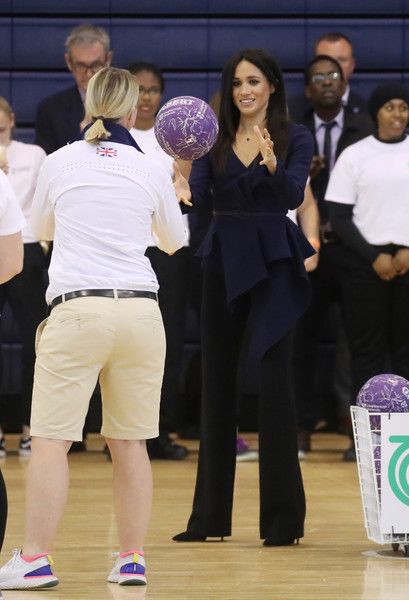 Coach Core, part of the Royal Foundation, is an apprenticeship scheme that helps young people to build careers in sport. Their Royal Highnesses - Prince Harry, Prince William, and Kate Middleton - understand the power and impact sports can have on young people, so they sought to develop a new program using sports to help improve life chances. They launched the program in 2012.
Prince Harry could hardly keep his hands off his wife, who was styling in a ruffled Oscar de la Renta top paired with Altuzarra pants as they played ball with students in the program.
Check it:
Below are more pictures and videos of the royals having a blast:
That top is sending pregnancy rumors into overdrive.  Maybe chick just likes a dramatic ruffle, who knows.  What we do know is that pregnancy rumors will be a daily thing until these two do, in fact, have a baby.
Fun times.
In other royal news...
The former "Suits" star will be featured in the upcoming HBO documentary about Queen Elizabeth, titled "Queen of the World," where she will share details about her royal marriage ceremony to her husband Prince Harry.
In the clips that have been released, Meghan shares that the "something blue" she used on her wedding day was a patch of fabric cut from the dress she wore on their first date. OMG! How romantic. Ugh!
She also talked about how her tribute to the Commonwealth was a total surprise to Prince Harry. Each of the 53 Commonwealth countries were represented in the embroidery of the veil.
Peep the sneak peeks above and below:
"Queen of the World" will premiere on the U.K.'s ITV network at 9:15pm today (September 25th). We'll be able to watch it here in the States when it airs on October 1st at 8pm EST on HBO. Get your snacks ready.
While Meghan played ball with her hubby, her friend Serena Williams was being honored at an event....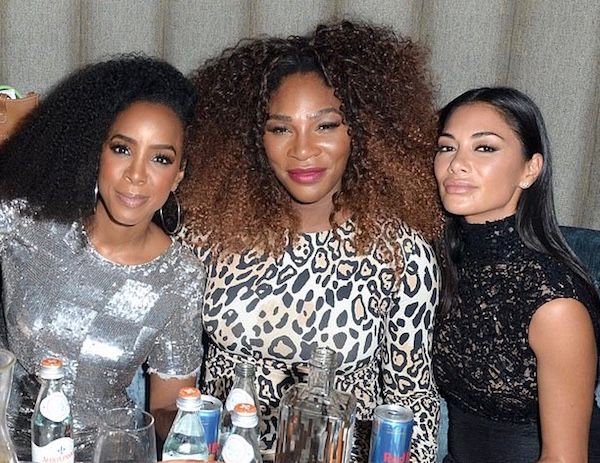 Serena Williams is getting her flowers while she's still here. The tennis superstar was honored at the 5th Annual Imagine Ball, presented by John Terzian & Val Vogt inside the Peppermint Club in LA recently. The 36-year-old had a few of her friends in attendance, including Destiny's Child members Kelly Rowland, Michelle Williams and singer Nicole Scherzinger to help celebrate.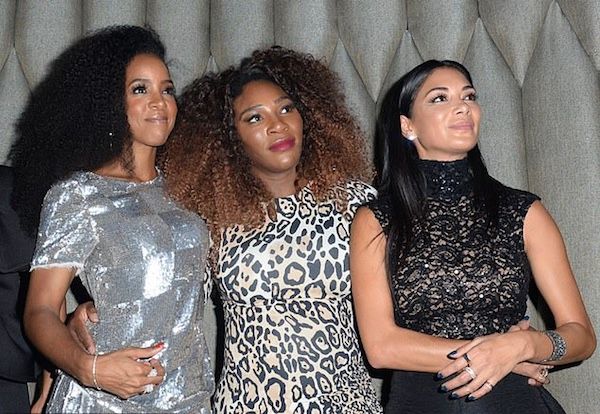 The 23-time Grand Slam winner looked amazing in her cheetah print dress from her own collection, which she paired with Chloe boots and her killer le.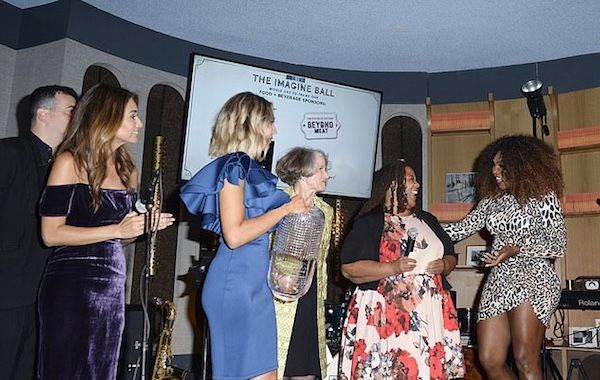 How bomb is she? Kelly Rowland flexed in a silver Retrofête ensemble that infused comfort and style.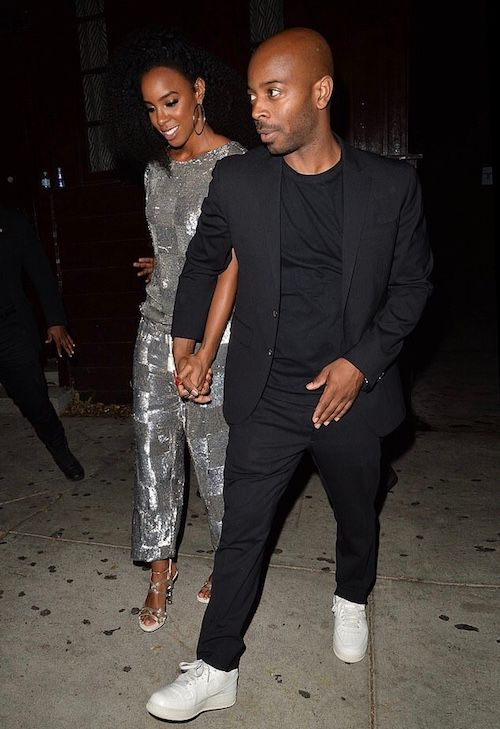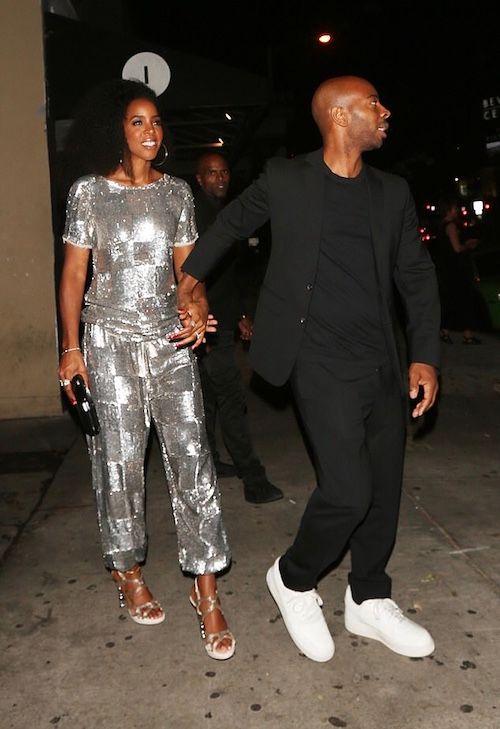 Her hubby Tim Weatherspoon wasn't far behind.
Michelle Williams, who will premiere her new reality show with her fiance Chad Johnson in November, kept it cute in an LBD and black sandals.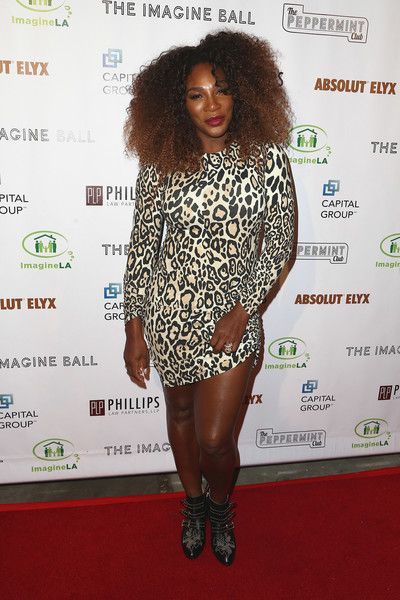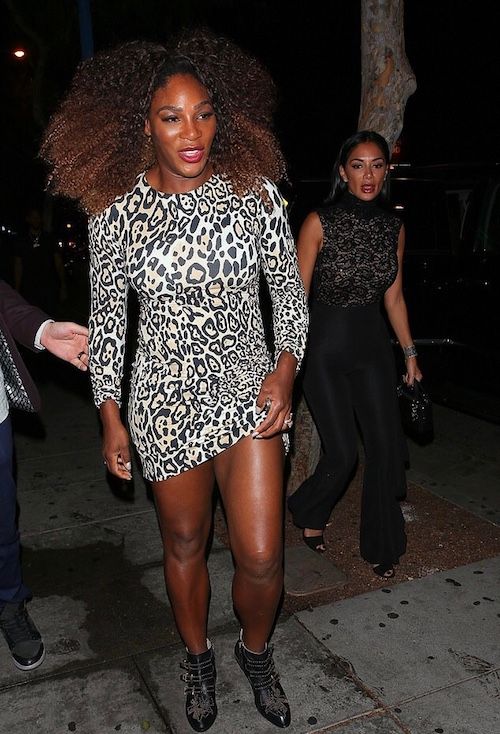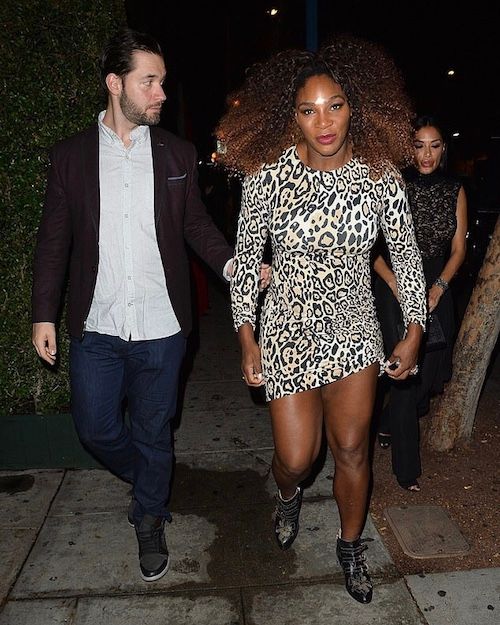 'Rena's hubby Alexis Ohanian was also in the mix to celebrate wifey.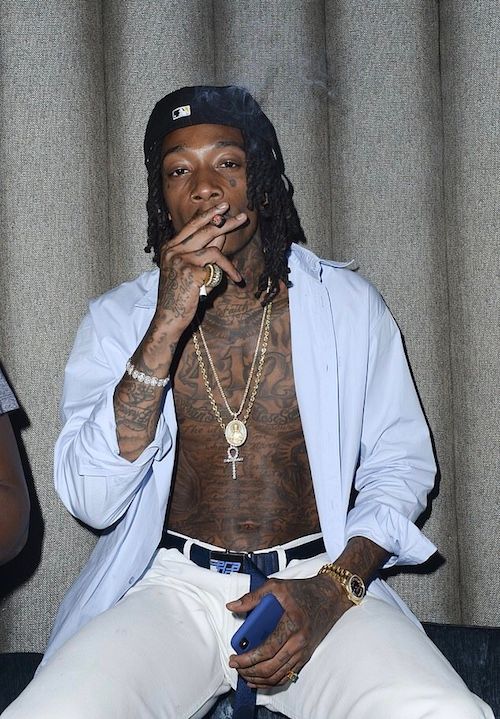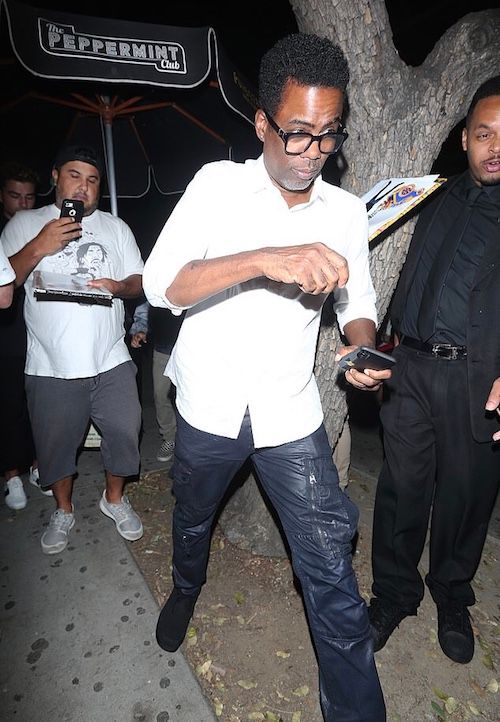 Rapper Wiz Khalifa and comedian Chris Rock were also on the scene.
Congrats, Serena!
Photos: Getty/Backgrid/Kesington's IG
Chris Rock