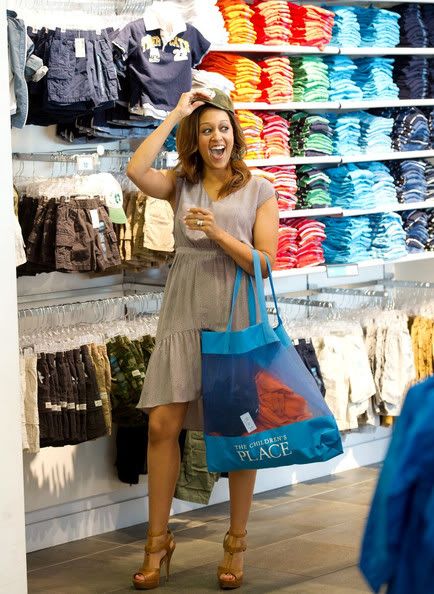 New mom Tia Mowry Hardrict was in baby bliss yesterday as she shopped it up at The Children's Place in L.A.  Check out what she copped and the pics of baby Cree she showed off inside...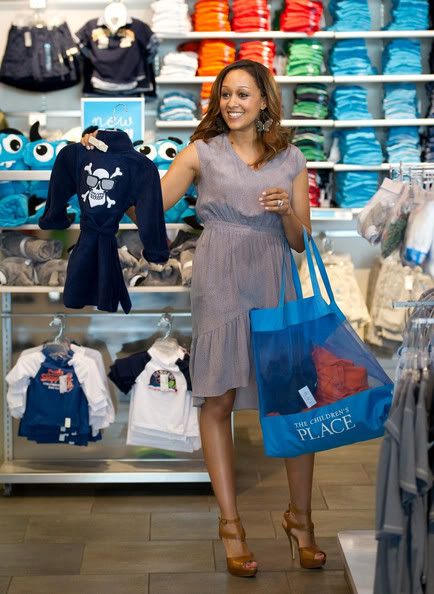 It was all about 6 month old baby Cree for Tia yesterday.  After her show "The Game" premiered to big numbers on Tuesday, it was time to cop some new clothes and accessories for her baby boy.  She was spotted having some fun while buying up everything in the store: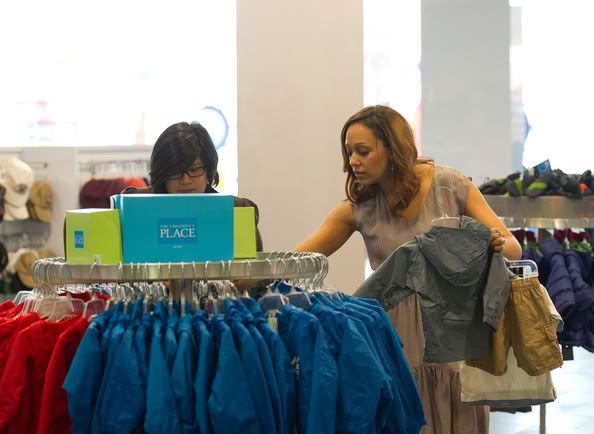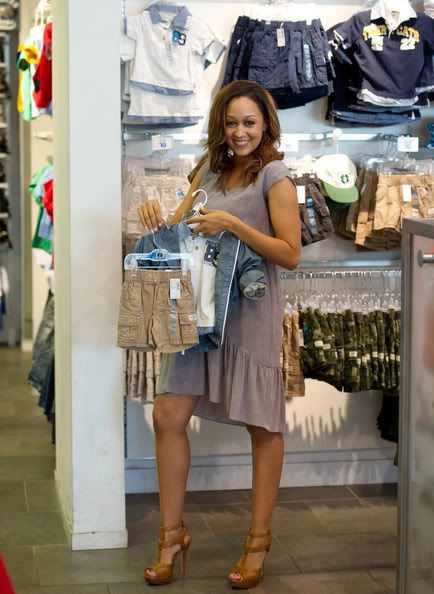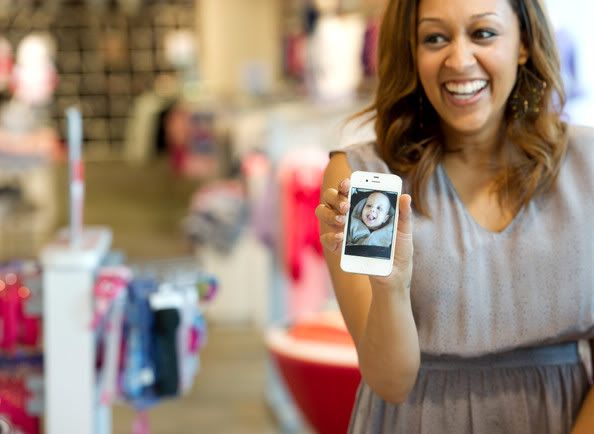 And she even showed off pics of Cree to the store clerk.
And are those a few baby girl clothes we see?  Well we've actually learned that Tia was shopping not only for her own son, but shopping for a big giveaway she and The Chldren's Place are doing where she handpicks an outfit for the winner. Sweet!
Fun times.
Pics: Bauer Griffin