Buffalo Bills player LeSean McCoy responds to his son's mother Stephanie Maisonet's claims that he abuses their son. It's a mess! Deets inside...
LeSean McCoy's son's mother Stephanie Maisonet (above) is backing the claims that his ex-girlfriend Delicia Cordon made about him abusing the son he shares with her, LeSean McCoy Jr.
You'll recall, LeSean's ex-girlfriend Delicia Cordon filed a personal injury lawsuit against the Buffalo Bills running back and his former University of Pittsburgh teammate Tamarcus Porter last month in connection to a July 10th home invasion in which Delicia was beaten horribly and robbed of jewelry.
Delicia Cordon's best friend Mia hopped on Instagram to accuse the NFL running back of physically assaulting her friend. Not only that, she made claims LeSean not only beats up Delicia, but that he also is abusive to his son, his pets and even indulges in illegal drug use, i.e. steroids. See the BRUTAL photos HERE. These same allegations were included in Delicia's lawsuit against the NFLer.
Now, LeSean's son's mother is backing those claims that he abuses their 6-year-old-son. She filed an affidavit to accuse LeSean of child abuse. In the four-page filing in the State Court of Fulton County, she claims she contacted child protective services before the home invasion and that case "is still pending." That's when she decided to take things into her own hands. Stephanie took to Instagram to BLAST LeSean, showing pictures and videos of their son's bruises.
"Our son would often come home with bruises in which I would consistently receive outlandish excuses as to where the bruises would come from," Stephanie said in the filing, which was obtained by USA TODAY Sports. "Our son would cry hysterically whenever he had to spend time with (LeSean) McCoy. Our son would cry even harder if he knew that Delica Cordon was not going to be present during (LeSean) McCoy's parenting time."
Peep the receipts she posted on social media below: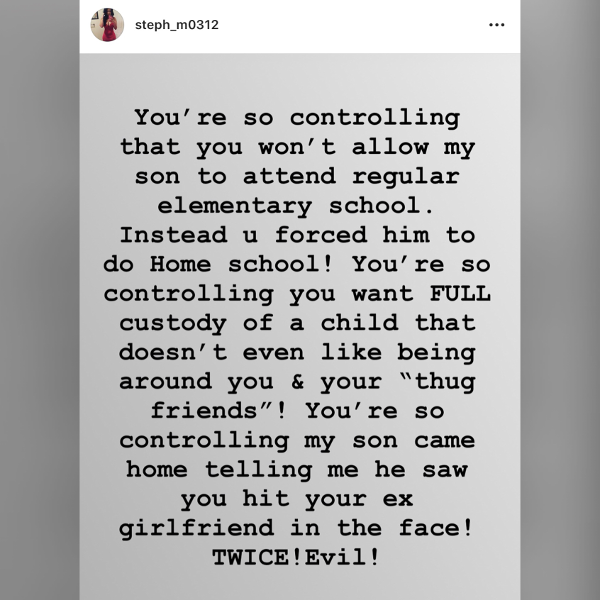 Swipe to see the video of their son's bruises below:
And here's the affidavit Stephanie filed:
Stephanie Maisonet, mother of LeSean McCoy's 6 y/o son, filed an affidavit Tuesday supporting McCoy's ex-girlfriend Delicia Cordon in her lawsuit against McCoy. Maisonet said she has pending case against McCoy in child services for "abusing our son" and attached photo of bruise. pic.twitter.com/CLU9kyprge

— Mike Rodak (@mikerodak) September 18, 2018
In the affidavit, she said she overheard LeSean on the phone say, "I need to get this b*tch out of my house." After the home invasion, Stephanie claims LeSean called her and asked her to publicly speak out to support his character and insinuate he wasn't behind the attack. If she coorporated, he'd fall back on their custody case and allow her to enroll their son in school in Miami.
She revealed she gave her Instagram password to LeSean's friend, Tamarcus Porter, to allow a positive message to be posted about the NFL star even though she knew it was false.
"I regret ever agreeing to help LeSean McCoy in this case ... I feel like I am sending our son to a monster every two weeks," she said.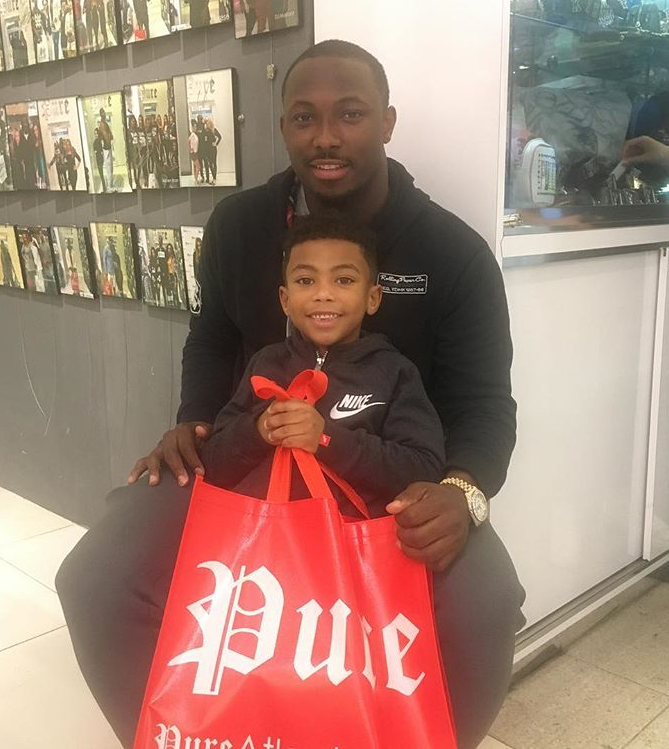 Previously, LeSean denied having any involvement in the home invasion. And he's also denying he abused his son. He said the allegations made against him are "provably false, outrageously inaccurate and offensive" in a statement posted to Instagram.
Check it:
Sighs...
The Bills said they were investigating the situation after Delicia filed her lawsuit.
Delicia made her first post last month since the alleged physical assault:
This is a WHOLE mess!
Photos: LeSean's IG/Stephanie's IG