Kevin Hart has been heavy on the promo trail for his upcoming comedy Night School. Peep pics from his HBCU tour with producer Will Packer, plus deets on the comedian taking over late night television inside...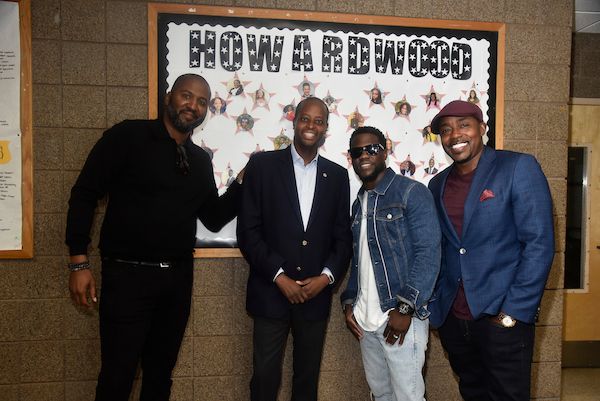 Kevin Hart STAYS booked and busy! However, he always makes time for things that are important to him.
While touring on his Irresponsible Tour, Kevin Hart has been hitting up colleges (mainly HBCUs) and high schools with Night School producer Will Packer to offer up some inspirational words about following your dreams. He could be sleeping all day in between his shows, but, NOPE! He's giving back.
The stand up comedian made a surprise visit at Howard University in Washington D.C. to chat with the students.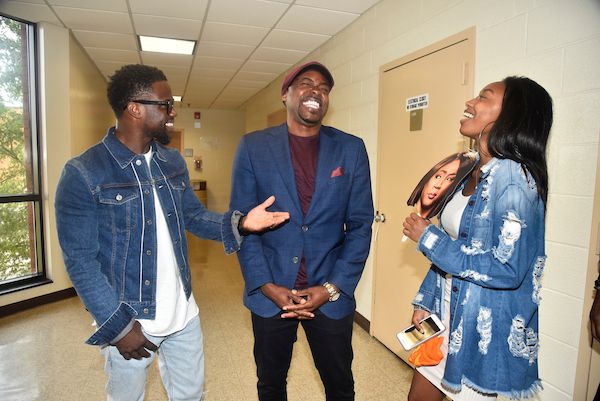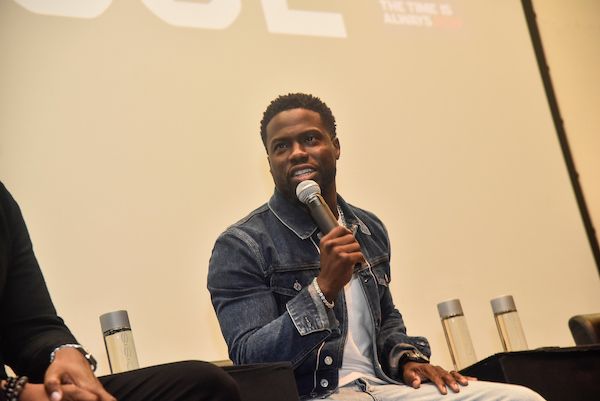 Not only did he sit on a panel to speak, he also snapped a few selfies with the excited HU students.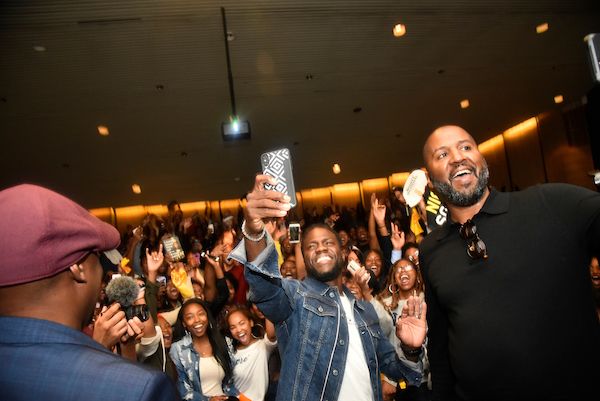 Continuing his HBCU Tour...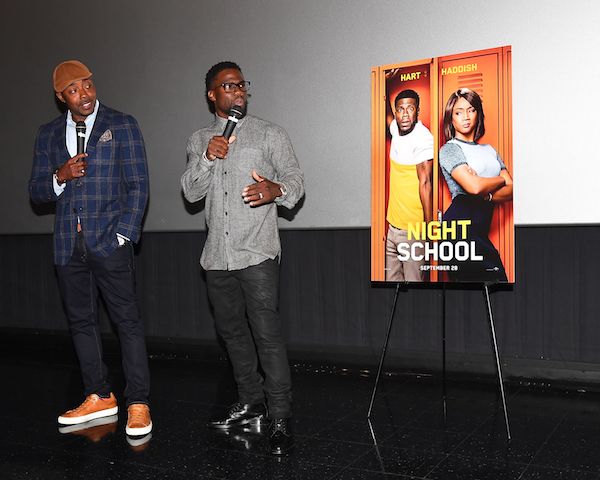 The Ride Along actor made his way to several HBCUs in Atlanta, including Morehouse College, Spelman College and Clark Atlanta University for a special REAL Talk event.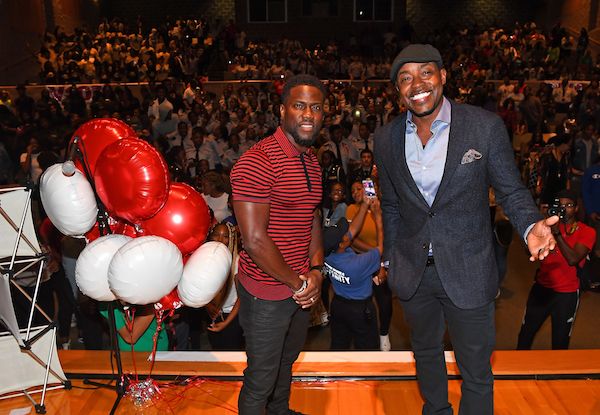 Kevin and Will also made a surprise visit to a packed auditorium of more than 400 students at Langston Hughes High School in Atlanta. When the actor and producer popped up on stage, students and teachers alike went wild.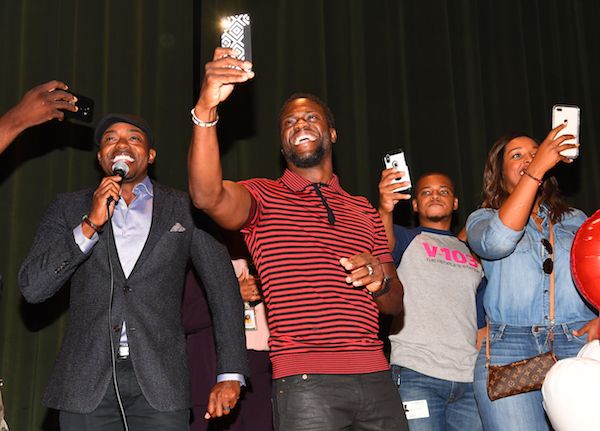 It was standing room only as Kevin and Will took the stage where they encouraged students to keep striving for their goals. Similar to a "Ted Talk" vibe, Kevin and Will shared tidbits such as, "Groom yourself for success," and "Regardless of who is in the White House, as black people we must stand up and support each other. If we do that, we are unstoppable."
Facts.
After getting some great advice on school and life from the two powerhouses, the crowd was even more excited to find out their school was receiving a gift on behalf of the film. Thanks to Kevin Hart's additional contribution, a donation of $2,500 turned into $12,500, bringing tears to the principal's eyes. Aww!
Office Depot also donated six pallets of classroom supplies and furniture. Nice!
Peep the video below of Kevin's HBCU tour:
At a screening...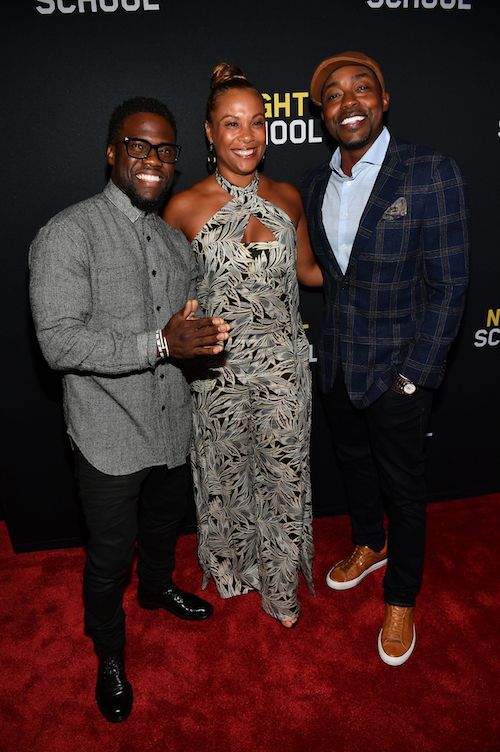 Kevin and Will also hosted a Night School screening in Atlanta where several celebs came out to show support, including former "RHOA" star Sheree Whitfiled, "Cosby" alum Keshia Knight Pulliam, Keshia's ex/V103 radio host Big Tigger, "New Edition Story" actor/singer Luke James, "RHOA" star/new mom Shamea Morton, radio personality Gary With The Tea, HGTV's Egypt Sherrod (who is pregnant), "Braxton Family Values" star Trina Braxton and her new man, the "Sister Circle" co-hosts - Rashan Ali, Syleena Johsnon, and Quad Webb-Lunceford, "STAR" actor Quincy Brown and comedian/"Wild 'N Out" star DC Young Fly: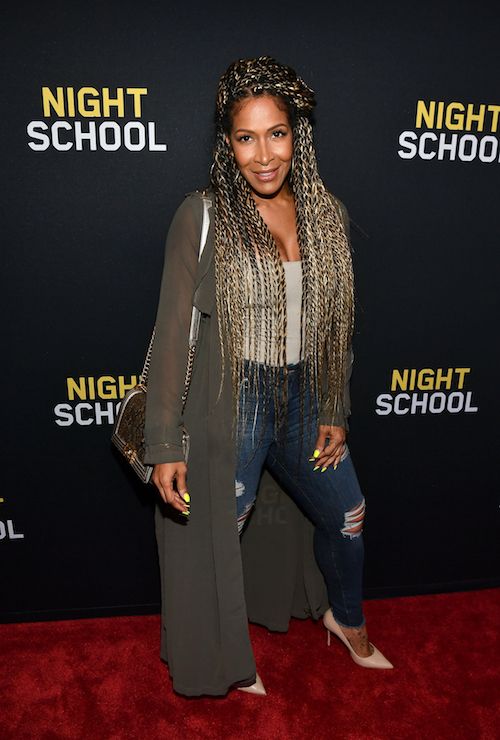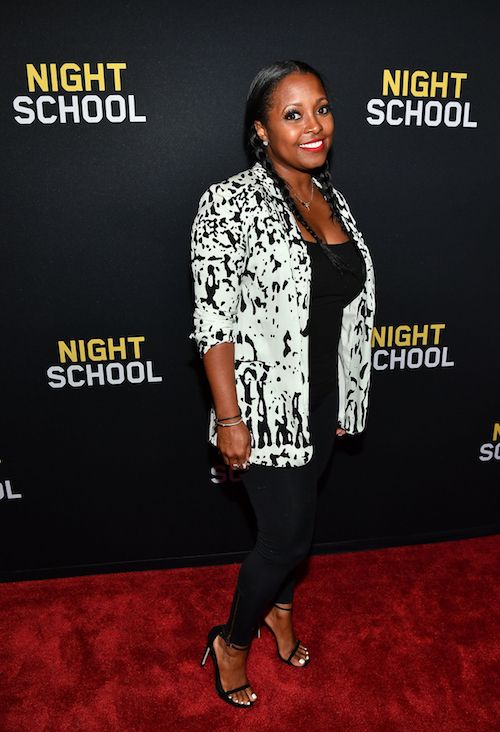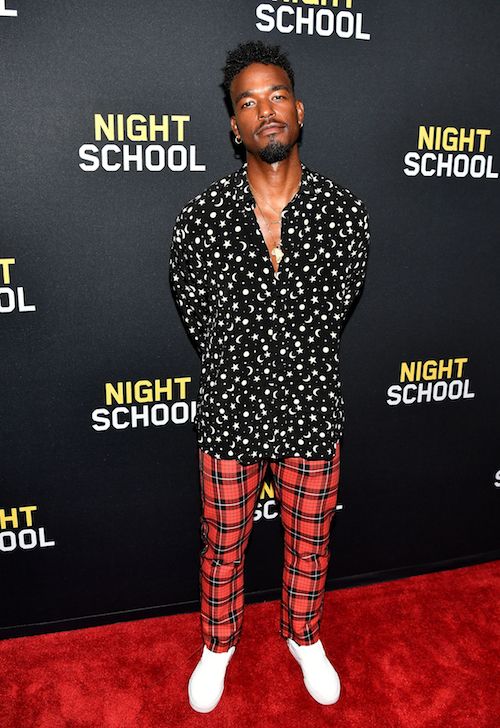 This outfit tho....
Post-baby bod looking good!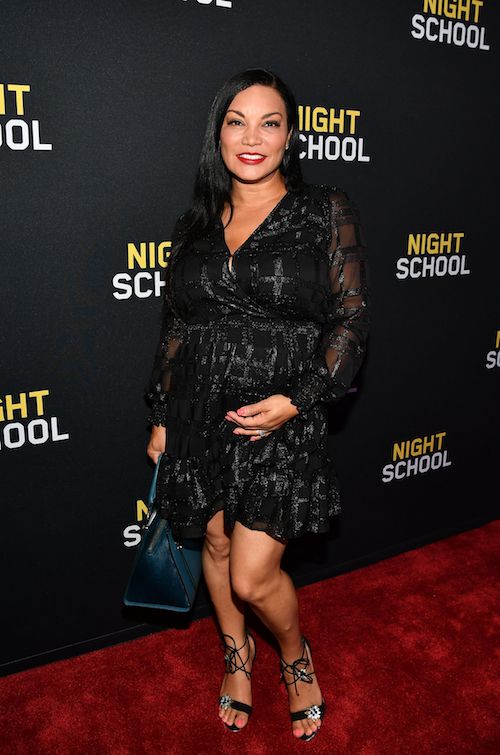 Baby bump beauty!
We see you glowing, Trina.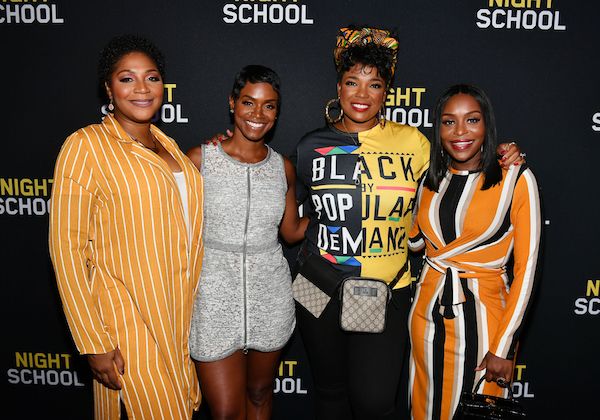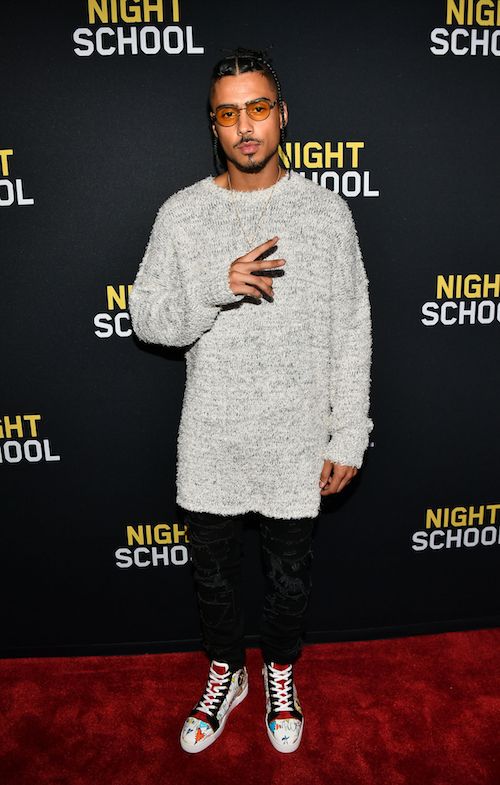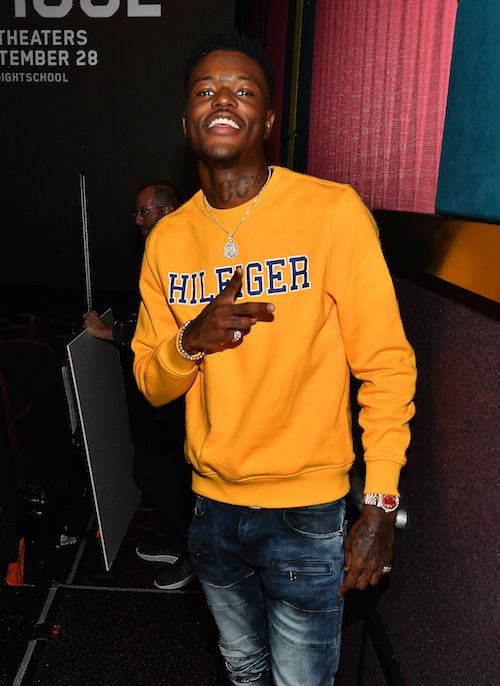 Night School hits theaters September 28th.
Before the new movie hits theaters, Kevin Hart will be taking over late night television. The comedian is set to be the latest co-host for "The Tonight Show Starring Jimmy Fallon" on Wednesday, September 19th. Will you be tuning in?
Photos: Universal Pictures/Getty