Botham Jean's family and lawyers are speaking out against the investigation that allegedly found marijuana in his home after he was shot and killed by a white female Dallas police officer. They say it's a smear campaign. More inside...
Botham Jean's family and lawyers are speaking out about the search warrant (released on the day of his funeral) that was conducted at his apartment right after he was gunned down by a white female Dallas police officer.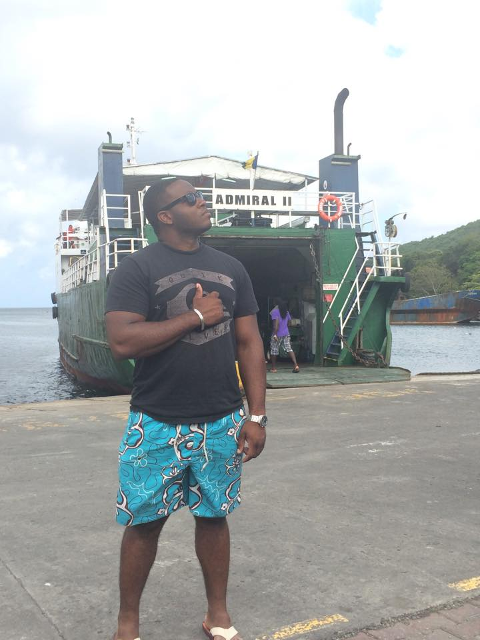 The 26-year-old college graduate was gunned down after 30-year-old Amber Guyer entered HIS apartment and shot him in the chest. It's reported the officer parked her car on the wrong floor and entered an apartment she thought was her own. She told investigators she thought it was a burglar in her home when she fired her weapon.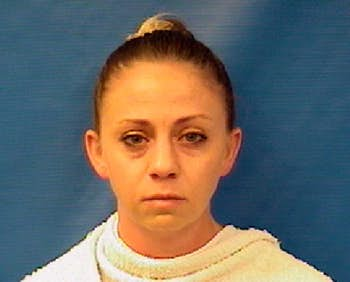 However, there are conflicting details coming to light and it's not exactly clear what happened when she entered the apartment or why she really shot him. She was arrested and charged with manslaughter. Then, she was released on a $300,000 bond, but Dallas County District Attorney Faith Johnson is taking the case to a grand jury.
The Dallas Police Department searched Jean's home (the VICTIM) and it's reported they allegedly found a small amount of marijuana on the counter. It's reported the Dallas police search warrant was obtained September 7th, hours after the shooting.
Jean's attorneys said the mention of marijuana being among the property seized is part of a smear campaign.
DEVELOPING: Search warrant: Marijuana found in Botham Jean's apartment after deadly shooting https://t.co/ISSGgxgt34pic.twitter.com/iE6IsnNUUX

— FOX 4 NEWS (@FOX4) September 13, 2018
Attorney Benjamin Crump, who is representing Jean's family (he also represented Trayvon Martin's family), said the alleged marijuana found inside of the apartment is "completely irrelevant" and the Jean family does not know whom it belonged to. He said this is a "disgusting attempt to assassinate his character now that they have assassinated his person."
Jean's lawyer Lee Merritt said the same thing:
"26 years without blemish and it took being murdered in his own home by a white Dallas police officer to make #BothemShemJean a criminal." pic.twitter.com/dHKC2s6CMG

— S. Lee Merritt, Esq. (@MeritLaw) September 14, 2018
Below are clips of Jean's family's attorneys speaking out:
Mother of #BothamJean, Allison Jean, says the "smear" of her son is unacceptable. "It is time that we recognize that lives matter, my son's life matters." pic.twitter.com/UjyKRZ8XeG

— Jack Highberger (@JackHighberger) September 14, 2018
"Assassinate the character after they assassinate his person." Lawyers for Botham Jean's family say they are disgusted by the search warrant issued after Jean's shooting by the hands of a Dallas police officer. https://t.co/ISSGgxgt34pic.twitter.com/sm6JE3kHvB

— FOX 4 NEWS (@FOX4) September 13, 2018
Lawyers for Botham Jean's family are demanding the firing of Officer Amber Guyger. https://t.co/IFSsKsSlUIpic.twitter.com/rCZBM3T9CR

— FOX 4 NEWS (@FOX4) September 14, 2018
According to NBCDFW, other items found in the search include two bullet casings, a laptop, a ballistic vest with police markings, a black backpack with police equipment and paperwork, an insulated lunch box, a metal marijuana grinder and two RFID keys. The document did not disclose whom the items belonged to.
So has Officer Guyger's apartment been searched yet? Nope!
BREAKING: Since authorities searched the apartment of murder victim #BothamJean& released the results I just asked them for the results of the warrant of Amber Guyger's home -since she was the perpetrator.

Guess what they said?

IT DOES NOT EXIST.

They NEVER searched her home!

— Shaun King (@shaunking) September 13, 2018
Sighs...
Attorney Lee Merritt, who represents Jean's family, said two independent witnesses have come forward to say they heard knocking on the door in the hallway before the shooting. He said one witness claims she heard a woman's voice saying "Let me in, let me in," before hearing gunshots. Police claim no witnesses have forward to them with those claims. Hmph.
Today we celebrate the life of #BothamJean. I've come to know & love him through his beautiful, courageous, faithful family. To call them strong is to abuse the definition. They are more than strong. They are strength & it is their quiet power that will manifest #JusticeforBothampic.twitter.com/iQy6wQ3MTP

— S. Lee Merritt, Esq. (@MeritLaw) September 13, 2018
Also, the search warrant contradicts what Guyger initially told investigators. According to the detective filing the report, on the night of shooting, officer Amber Guyger "was attempting to enter apartment 1478, with a set of keys. An unknown male inside the apartment confronted the officer at the door. A neighbor stated he heard an exchange of words, immediately followed by at least two gunshots."
Later she said "the door was slightly ajar… the room nearly completely dark," and that she spotted him "from across the room… and shot him."
The evidence doesn't conclusively show whether the door was unlocked or ajar. So, she's a proven liar.
"To hear that his door was open, he would never -- and have the lights off -- he would never do that," Allisa, Botham Jean's sister, told CBS News' Omar Villafranca. "He was like me. He does not like the dark."
By the way, Guyger's toxicology report (to test for drugs and alcohol in her system) has yet to be released and the family is demanding the Dallas Police Department release it. They also want the department to fire her immediately.
Jean's death has prompted protests in the Dallas area:
Protesters stopped a Dallas city council meeting to demand justice for Botham Jean, the man killed by police in his home pic.twitter.com/dAxl7uqX3x

— NowThis (@nowthisnews) September 13, 2018
Botham Jean was laid to rest yesterday where hundreds of mourners filled a Richardson church to say their final goodbyes:
"Bo made us all better & we're here to celebrate his life" minister Michael Griffin addressing a packed Greenville Ave. Church of Christ a href="https://twitter.com/CNN?ref_src=twsrc%5Etfw">@CNN a href="https://twitter.com/hashtag/BothamJean?src=hash&ref_src=twsrc%5Etfw">#BothamJean #BothamShemJeanpic.twitter.com/9JRelZFgfp

— Meridith Edwards (@CNNMeridith) September 13, 2018
Remembering #BothamJean: Funeral services for the man shot and killed by a Dallas police officer are underway. MORE… https://t.co/VBPcNjJkb7

— WFAA (@wfaa) September 13, 2018
So sad and senseless.
We send our condolences to his family and friends during this tragic time.
Botham's IG/Kaufman County Jail