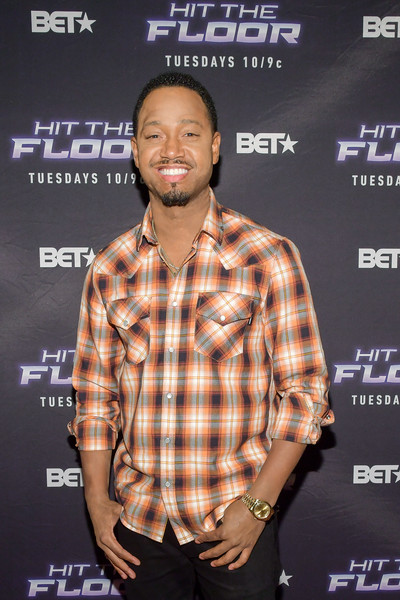 Terrence J just inked a new gig on "STAR," however, his girlfriend Jasmine Sanders unfortunately didn't get picked to walk in Victoria's Secret lingerie show. In other news, Jay Ellis opens up about all of the love #LawrenceHive showed him during his "break." Everything inside...
Life after "106 & Park" and "E! News" has been good for Terrence J.
The TV personality-turned-actor just inked a new gig on Lee Daniels' "STAR" series.
The Think Like A Man star nabbed a recurring role on the hit FOX series where he'll play Ryan French, a celebrity host who has a big following, but he wants to use his platform to effect social change, according to Deadline. Doesn't sound too far from his real life.
By the way, TJ just wrapped up filming a new movie titled Same Difference, also starring Essence Atkins and Demetrius Shipp Jr.
He's not the only one joining the series...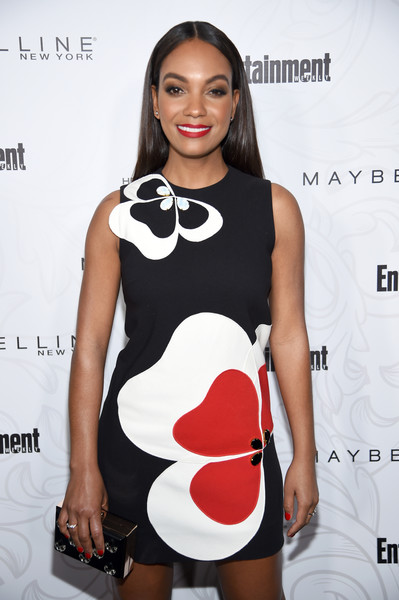 "Sleepy Hollow" actress Lyndie Greenwood is also joining the series in a recurring role. She'll be playing Megan Jetter, a stunning and sophisticated, friendly yet fearless, lawyer who just set up her own firm back in town after a failed marriage.
Both TJ and Lyndie will be joining Queen Latifah, Brandy Norwood, Jude Demorest, Ryan Destiny, Brittany O'Grady, Amiyah Scott, Quincy Brown, Miss Lawrence, William Levy, Lance Gross, Matthew Noszka and Luke James.
Season 3 of star premieres Wednesday, September 26th at 9pm EST on FOX.
While TJ is celebrating a victory, his model girlfriend Jasmine Sanders is lamenting over a model gig...
Jasmine Sanders took to Instagram to reveal she was not chosen to walk in Victoria's Secret Fashion Show that's set to go down this November. Unfortunately, the 27-year-old model will not be joining Willow Harlow, Duckie Thot and the rest of the models that were picked to rip the runway in lingerie.
"I just got the call from my agents - baby girl didn't get the VS show this year but it's all good!," she captioned.
She's looking on the bright side of things though. While she won't be walking in the lingerie show, she can finally indulge in pizza, alcohol and unhealthy snacks! She thanked her boyfriend TJ and her team who was behind her helping her to get ready for the audition. Y'all know trying to get "model ready" isn't an easy task. Late night workouts and all.
"Huge thanks to my trainer for pushing me extremely hard, making my workouts fun, and always keeping the gym open for me even for 2 AM workouts after traveling from Europe," she wrote. "To my family, boyfriend, best friends, manager, agents, etc, thank you for working out with me, eating super healthy, not drinking, keeping me busy so I don't snack, and being there for my hangry Jerzday nights with no popcorn."
Read about her "thug tears" above.
In other news...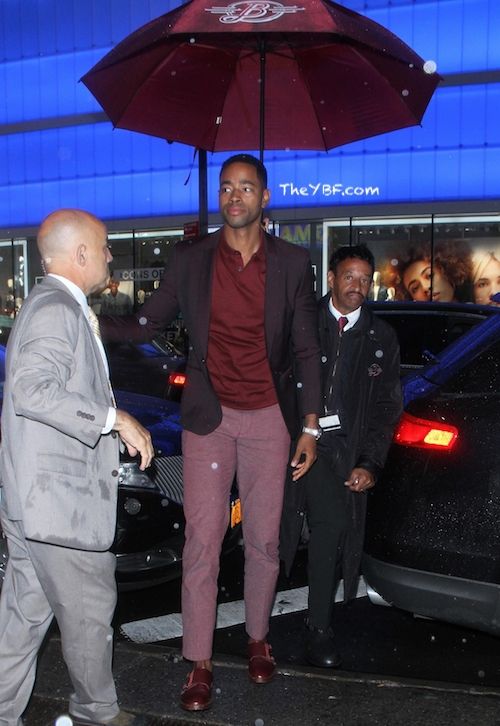 No, Issa Rae did not lie when she was asked about Lawrence (played by Jay Ellis) returning for the new season.
Shout out to ex-bae for setting the record straight.

I did NOT lie! #InsecureHBO

P.S. - This actually the first time a misquote/media clickbait has actually worked in my favor.

ARTICLE: https://t.co/ZfRkBgYwZjpic.twitter.com/IMPiVIsbZ8

— Issa Rae (@IssaRae) September 10, 2018
Apparently, Vulture misquoted Issa and folks ran with the narrative that Lawrence wasn't returning for the new season. However, she never said he wasn't coming back. She said the show was taking a break from Lawrence, not that he was gone for good.  In an interview with Entertainment Weekly, he defended Issa being misquoted by the publication.
"Well, I'm going to back up. I think Issa was misquoted, and I think it's actually very unfair that she was misquoted. I think what Issa actually said was, 'We're taking a break from Lawrence.' A break doesn't mean a season. A break could mean an episode, it could mean 30 minutes, it could mean a year. She didn't actually put a time limit on what the break was. I think that because she said we're taking a break from Lawrence this season, people ran with what they thought that break was and therefore they thought that break was for the entire season, and that wasn't the case. I think she actually chose her words very correctly, and I think people just kind of took it and ran with it in another way."
He also talked about how it felt when he popped up on the set, unbeknownst to everyone else. His name was kept off of the call sheet the day he returned to set:
"People literally didn't know I was showing up to set. It was really amazing," he shared. "It was like a homecoming feeling. It was like seeing friends and seeing family that you haven't seen in a while, but people were also kind of shocked when they saw me, which was really interesting."
Ha!
In an interview with ABC Radio, the 36-year-old actor gushed about all of the love he received from #LawrenceHive once they thought he would not be returning to the hit HBO series.
"My phone completely blew up," Jay told ABC Radio. "It was absolutely insane and I just remember smiling and just being so happy that people were just resonating and connected to that character enough to care that much to want to see his story."
On Sunday, Lawrence popped up at the end of the episode, shocking "Insecure" fans to the core. Jay talked about the Issa/Lawrence dymanic and how it will all unfold.
"Going back to the end of season two there was some closure and so my hope is that they've both grown from that moment and maybe they'll get to explore that and talk about it a little bit but, if I told you then HBO would fire me (laugh)."
Ha!
Be sure to catch the next episode of "Insecure" to see what goes down between Issa and Lawrence on Sunday, September 16th at 10:30pm EST on HBO.
Photos: Getty/Backgrid