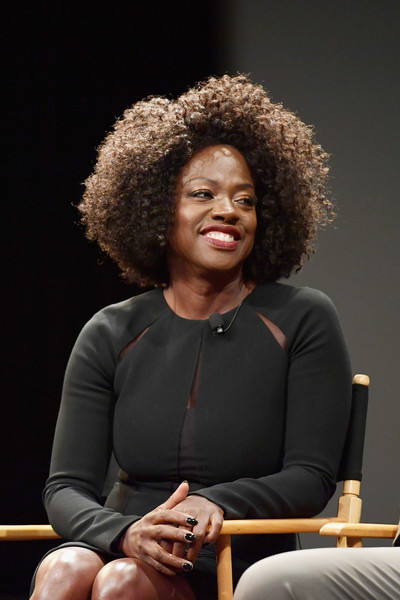 Viola Davis says she regrets acting in "The Help," and she offers up a good reason why. Also, Kenya Barris is speaking out about that anti-Trump episode that got shelved and why he left ABC for Netflix inside...
Viola Davis' acting career took off after her role in the award-winning film, The Help. She was nominated for an Oscar in the Best Performance by an Actress in a Leading Role category in 2012. She didn't win the Oscar, but directors and booking agents started calling and she was getting roles left and right.
While the role offered her more opportunities, the "How To Get Away With Murder" star reveals she regrets starring in the film. And with good reason.
The Oscar nominated actress says working with the people on The Help was amazing and she made some lifelong friends, during an interview with The Hollywood Reporter.
"Almost a better question is, have I ever done roles that I've regretted? I have, and 'The Help' is on that list. But not in terms of the experience and the people involved because they were all great. The friendships that I formed are ones that I'm going to have for the rest of my life. I had a great experience with these other actresses, who are extraordinary human beings. And I could not ask for a better collaborator than Tate Taylor."
It's the storyline that was the problem.
"I just felt that at the end of the day that it wasn't the voices of the maids that were heard. I know Aibileen. I know Minny. They're my grandma. They're my mom. And I know that if you do a movie where the whole premise is, I want to know what it feels like to work for white people and to bring up children in 1963, I want to hear how you really feel about it. I never heard that in the course of the movie."
Look at the growth. While we know Viola wouldn't accept a role like this today, the role definitely opened her eyes as to which stories she wants to help tell. When the movie came out, there was backlash from black leaders, writers and moviegoers because they felt like the movie was so successful due to the fact that it played into stereotypes.  It didn't help that in the original book, muc of the story was told from the maids' point of view.  In the movie, the white savior complex was alive and well with Emma Stone's character being the main focus.
Directress Ava DuVernay, who also worked on the The Help, tweeted how she actually changed careers after the flick:
Much respect to all involved. With that said, I understand Viola on this. Hope others do too. THE HELP was the last film I worked on as a publicist. I quit PR. That film pushed me to make my own - for the reasons Viola states. I'm grateful for that push. https://t.co/BeL5OIXoK4

— Ava DuVernay (@ava) September 12, 2018
Blessing in disguise.
In other black creative news....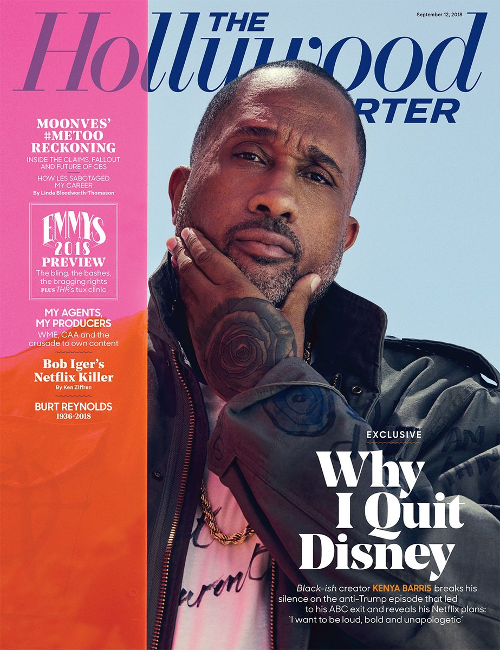 Back in March, ABC decided to pull one of Kenya Barris' "black-ish" episodes days before it was set to air. It was reported it was permanently shelved due to "creative differences" between the network and the show runner.
The episode titled "Please, Baby, Please" was set to air February 27th, featuring Anthony Anderson's character Dre trying to get his infant son to sleep during an intense thunderstorm that kept the entire family awake. Dre attempts to read the baby a bedtime story, but ditches the plan when the baby keeps crying. He then began to improvise a bedtime story that touched on many of Dre's concerns about the current state of the country.
The episode was set to touch on several political and social issues, one of them being an argument between Dre and his oldest son Junior (Marcus Scribner) over whether athletes should kneel during the national anthem at football games.
It was later reported that ABC said the kneeling was "not really the issue." Hmph. The decision to shelf the episode ultimately inspired Kenya to make his move to Netflix.
"I know there was some concern about partisanship, and the way the episode was angled and the balance in terms of the stories," he shared in his cover story with The Hollywood Reporter. "On network TV, one of the things I've learned is that you have to talk about things from both sides."
He didn't give many details about the "creative differences" between himself and the network, however, he did mention his time was just up after the episode fiasco.
"I don't know that I would have been as useful to them as they'd need me to be after that," he said.
Kenya said he didn't like the way Ben Sherwood, the co-chairman of Disney Media Networks, handled the situation.
"The way that [Ben] chose to deal with me in this particular episode, I felt a way about it and I still do. He'd make it seem like it was an open environment but really it wasn't, and those are things I see very clearly. Everyone wants to say it's open arms, but just tell me it's not and I'll respect you more."

At ABC's urging, Barris had his editor test a few of the suggested cuts — but it wasn't as easy as a nip here or a tuck there, and the sheer tonnage of anti-Trump material rippling through the episode ultimately made the exercise futile. Barris hated what came back. "What it ended up being, and I think the network would agree, was not a true representation of what we intended to do," he says. "Because if it was, we would've shown it." Unable to reach a compromise, they collectively decided to scrap it.
By August, Kenya chucked deuces to ABC and inked a new deal with Netflix, following his mentor Shonda Rhimes. The deal is said to be in the high eight figures. Coins!
"If I was going to step out, I wanted to do something where I could take off all the straps and really hang out of the plane," he explained. "I want to be Netflix with attitude — loud, bold and unapologetic."
Oh, and Kenya doesn't sugar coat his words when it comes to Roseanne, following the fallout behind her racist Twitter commentary.
"Because f*ck Roseanne," he said. "She's a f*ckin' monster. And they were like, 'Why is this monster killing villagers?' And I was like, 'Because that's what a monster does.'"
Straight talk, no chaser.
You can read his full cover story here.
Photos: Getty/THR