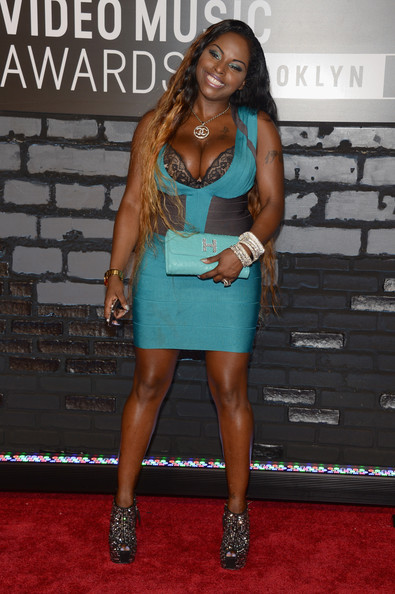 Word on the curb is that Foxy Brown stiffed some promoters out of 10,000 as she was supposed to perform at LaQuan Smith's NYFW afterparty. But, it never happened. Get the deets, plus why Ja Rule claims he holds no responsibility for the disaster that was the Fyre Festival inside...
This year's New York Fashion Week may be one of the most drama filled yet. The Cardi B vs. Nicki Minaj thing went down, Kanye West kicked out a reporter and now this...
Foxy Brown allegedly skipped out on her scheduled performance at LaQuan Smith's afterparty to celebrate his show at New York Fashion Week. It's no secret Foxy was scheduled to hit the stage as the designer promoted the performance on social media:
However, his dream afterparty didn't happen. And apparently, it's Foxy's fault.
According to TMZ, Brooklyn's Don Diva was supposed to perform 2 songs at LaQuan's afterparty following his show. She was set to make $10,000 total where she was given $5,000 in advance and would get the rest at the party. Well, none of that happened.
It's alleged Foxy showed up extremely late (around 2:30AM) and there were hardly anyone left at the party. Sources told the site Foxy swooped in, grabbed the $5,000 check from the organizer's hand and made a beeline out of the door. If true, that's gangsta AF. Take the check and not perform? Where they do that at?
The people who put the party together are PISSED and now, they may sue! Either she gives them their money back, or they're taking her to court. Sheesh! Let's hope she's not participating in scammer season.
In other shady business...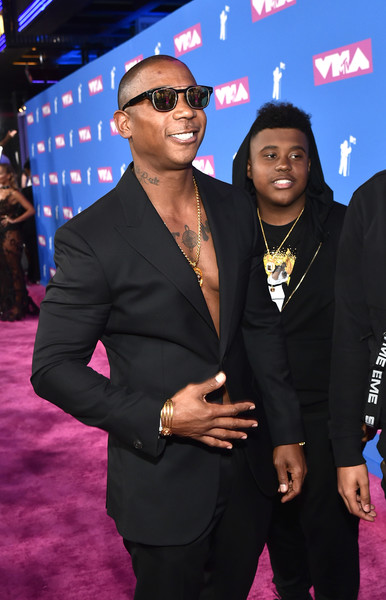 Ja Rule is working to clear his name from that trainwreck Fyre Festival.
The rapper is demanding he be let out of all lawsuits and to not be liable for any of the alleged damages following the 2017 Fyre Festival. In court documents, he said the Fyre Festival plaintiffs have no grounds to sue him and that the plaintiffs are coming after him because he is the only person who was associated with the festival that has coins. Oop!
You'll recall, the festival was atotal disaster. Literally. It was supposed to be a fun-filled and relaxing event for rich millenials to enjoy activities like kayaking and yoga on the Islands of the Exumas. The festival was set to run over two weekends like Coachella, but it was nothing of the sort. When festivalgoers got on the island they quickly learned it wasn't going to be anything like it had been hyped up to be. Apparently tents were falling over, transportation was provided via a school bus, the food was NOT up to par and they ran out of drinking water.
A view of the luxury food court with some luxury school bus transportation at Fyre Festival. #fyre#fyrefestivalpic.twitter.com/XL3PtRw8q0

— William Needham Finley IV (@WNFIV) April 28, 2017
The dinner that @fyrefestival promised us was catered by Steven Starr is literally bread, cheese, and salad with dressing. #fyrefestivalpic.twitter.com/I8d0UlSNbd

— Trevor DeHaas (@trev4president) April 28, 2017
Chile...
Here's why Ja feels he shouldn't be involved in the class-action lawsuits ( there are several) via The Blast:
He argues that the people who bought tickets signed a contract with Fyre, not him. He says he did not owe a duty to anyone and only promoted the event on social media twice.

The rapper says while the festival attendees claim they were given bread and cheese sandwiches, he argues that the "food provided may not have been the gourmet food that Plaintiffs were expecting, but that complaint should be addressed through a breach of contract claim against the parties to the contract," which he says does not include him.

Ja further argues that their claims of not having luxury tents at the festival grounds as promised are nonsense. Ja claims none of the plaintiffs allege they were not provided with shelter, saying the attendees may not have been provided "luxury villas" as they expected but they were provided shelter.

The attendees also claimed there was no medical staff but the rapper says that does not matter because none of them ever needed it.

Ja Rule says despite them claiming there was a lack of water at the festival, none of the people suing went without water.
Back in March, the event's organizer, Bill McFarland, pleaded guilty to two counts of wire fraud related to defrauding investors and a ticket broker with Fyre Festival. Oh and get this, he also reportedly pleaded guilty to new charges months later for allegedly selling fraudulent tickets to fashion, music and sporting events.
THIS guy....
Thoughts on Ja Rule trying to get out of this mess??
Photos: Getty