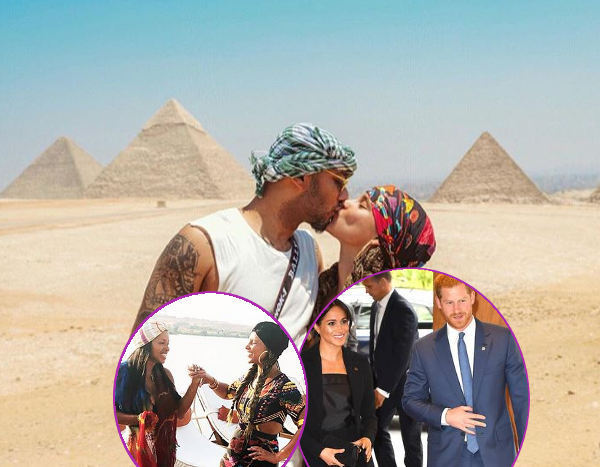 Meghan Markle and Prince Harry are still on royal duties, making giving back look cool as ever. Find out what they were up to, plus peep pics from Swizz Beatz, Alicia Keys and Mashonda's blended family vacay in Egypt inside...
When Meghan Markle and Prince Harry step out, best believe they're having fun all while backing a good cause.
After helping to raise funds for one of Prince Harry's charities at a HAMILTON musical, the Duke and Duchess of Sussex are giving back in a major waya again. And this event is likely one that touches their hearts the most.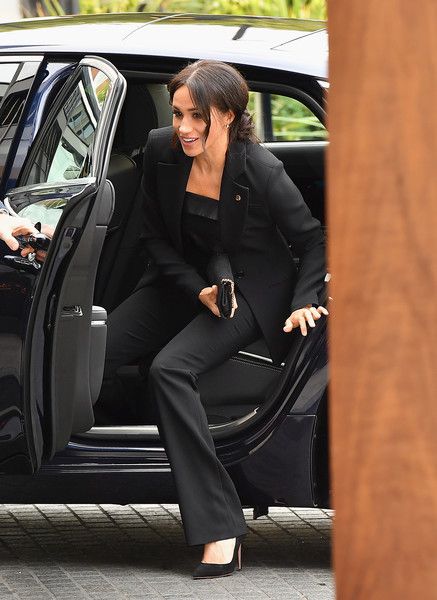 The 37-year-old former "Suits" star - perfectly rocking a black Altuzarra pantsuit paired with a shirt by Deitas - and the 33-year-old British royal stepped out to meet a few young winners and their families at The WellChild Awards, which honors gravely ill children and their caregiviers. It's annual event Harry doesn't miss, so of course, his wife was there this year to support.
Watch them make their way inside below:
Watch: Prince Harry and Meghan Markle (in a suit by Altuzarra and blouse by Deitas) arrive at the @WellChild awards in London pic.twitter.com/GOCZGl7HnU

— Simon Perry (@SPerryPeoplemag) September 4, 2018
The Duke and Duchess got the chance to sit down and chat with each and every winner and by the looks on everyone's faces, it certainly looked like a success!
Meghan and Harry meet Matilda Booth, one of those being honoured by @WellChild, at the pre-awards reception @peoplepic.twitter.com/X4WJvbOPuG

— Simon Perry (@SPerryPeoplemag) September 4, 2018
Harry spoke to all the winners with a touching speech, sharing: "First, let me congratulate all of those nominated tonight," he said. "Every one of you is truly amazing. You have shown all of us what it means to be a champion – whether for yourself, your family, your community, or someone in need.
"The stories that we've all just heard – of resilience, strength of spirit, and the power of working together – were without doubt, incredibly moving and motivating," he continued. "They really sum up what WellChild is all about – giving families the best chance to care for their children at home, and supporting them through the reality of all that that entails."

"I would like to thank all the families here this evening. The mothers, fathers, brothers and sisters, and many other family members who are devoted to their children and are giving them the best care possible. You are such fierce advocates for your children and in doing everything in your power to give your family the best chance at a happy life. It is quite simply amazing," he concluded.
Meeting #WellChildAwards Winner Jamie, aged 10, who has a complex range of conditions, including CIPO which severely affects his intestines.

Jamie has made astounding progress at his new school, and completed the 2017 Parallel London 1K Super Sensory Run in his walker. pic.twitter.com/5IozWKGmjK

— Kensington Palace (@KensingtonRoyal) September 4, 2018
"At 10 years old, Scarlett plays a key role in caring for her sister Freya" — The Duke of Sussex pays tribute to Scarlett, one of tonight's inspirational @WellChild Award winners #WellChildAwardspic.twitter.com/gdQgbD8B1h

— Kensington Palace (@KensingtonRoyal) September 4, 2018
Congratulations to all of tonight's inspirational #WellChildAwards Winners pic.twitter.com/YN4bUWpjpL

— Kensington Palace (@KensingtonRoyal) September 4, 2018
They make giving back look so cool!
In blended family love news...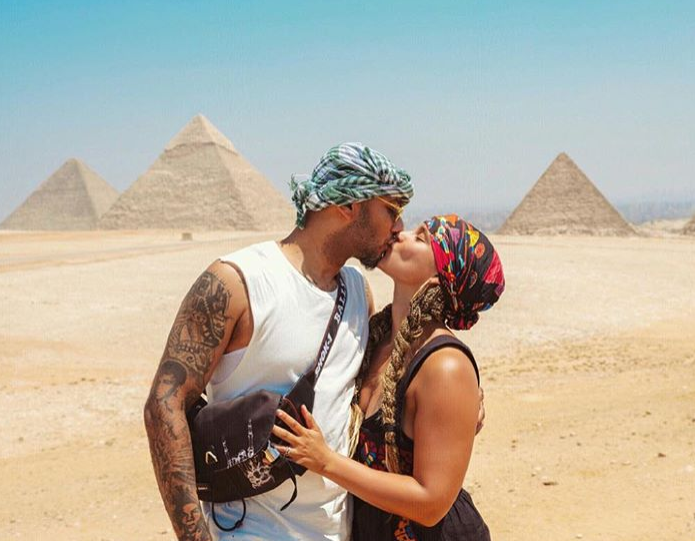 Swizz Beatz and his wife Alicia Keys planned a family vacay to Egypt, so they decided to invite Swizz's ex-wife/son' mother Mashonda Tifrere along for the fun. No real surprise there since Mashonda embarked on a family vacay with the Dean Family before.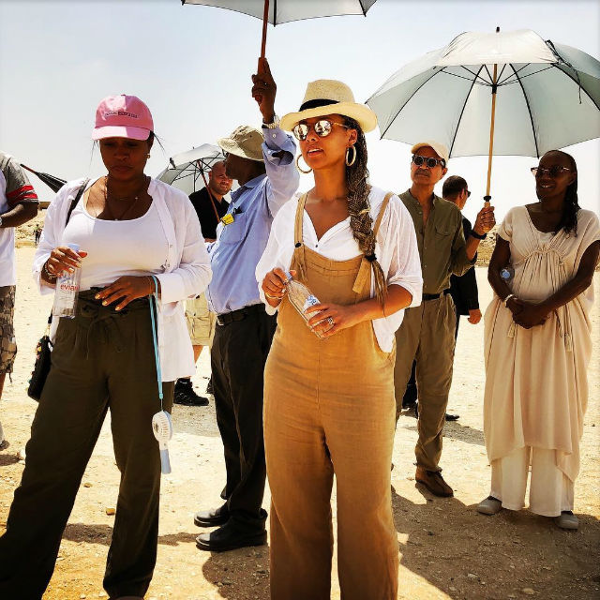 Swizz, Alicia, Mashonda and their kids - Kasseem Jr. (whom Swizz shares with Mashonda), sons Genesis Ali and Egypt Daoud (whom he shares with Alicia), son Prince Nasir and daughter Nicole (from two previous relationships) - jetted to Egypt to soak in all the knowledge, epic sculptures and artifacts they could. They seem to make it work. We also here Nicole's mother Jahna may have been here as well.
Oh, and Mashonda is making this co-parenting thing work for her pockets too. She recently was out promoting her new co-parenting book, "Blend: The Secret to Co-Parenting and Creating a Balanced Family," where she shares insights about her co-parenting journey with her ex-husband and her son's step mother.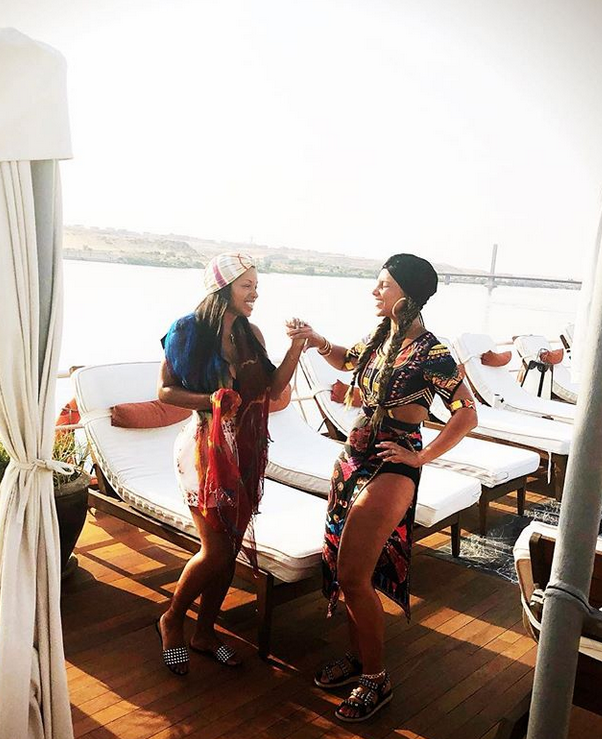 "Co-parenting and blending is a universal topic and many don't know where to begin," Mashonda added. "This book will serve as the inspiration and blueprint that is needed to raise emotionally and mentally healthy children."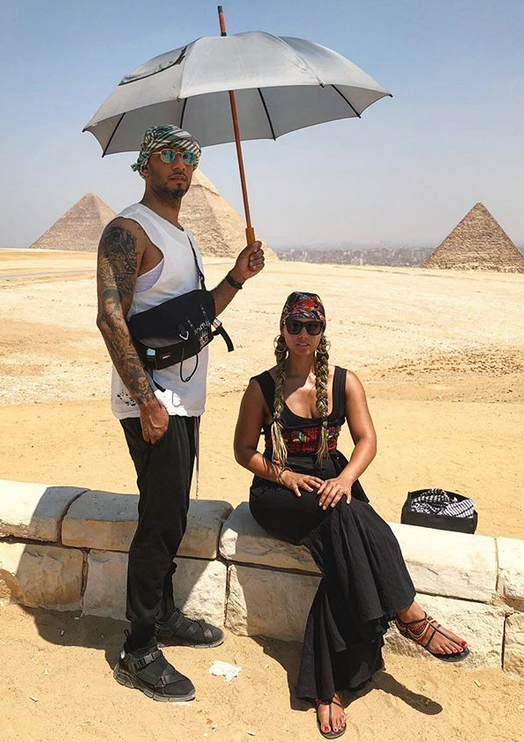 With so many kids in the mix, it was important for Mashonda to find a healthy co-parenting balance when her son questioned her about why she doesn't get along with his father.
"Six years ago, my [then] 5-year-old son asked me why his father and I didn't like each other anymore. I realized that he was reacting to our lack of communication and unity as parents. It was a wake-up call," the 40-year-old artist said in an interview chatting about her new book.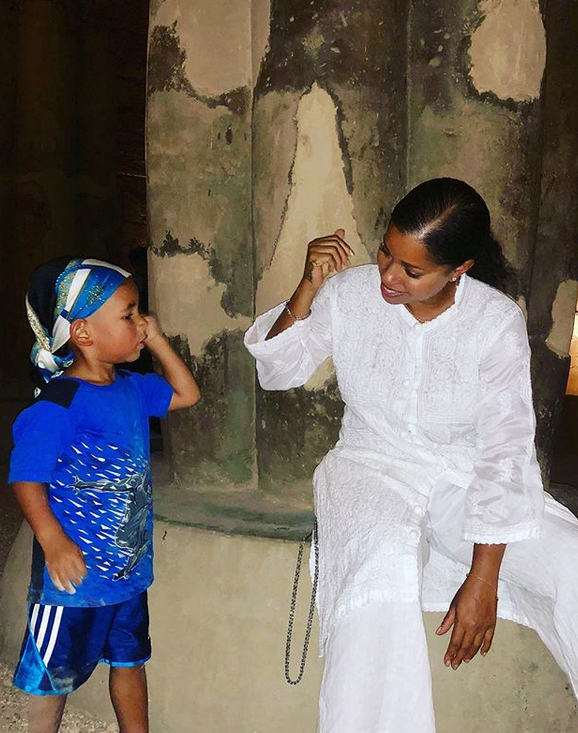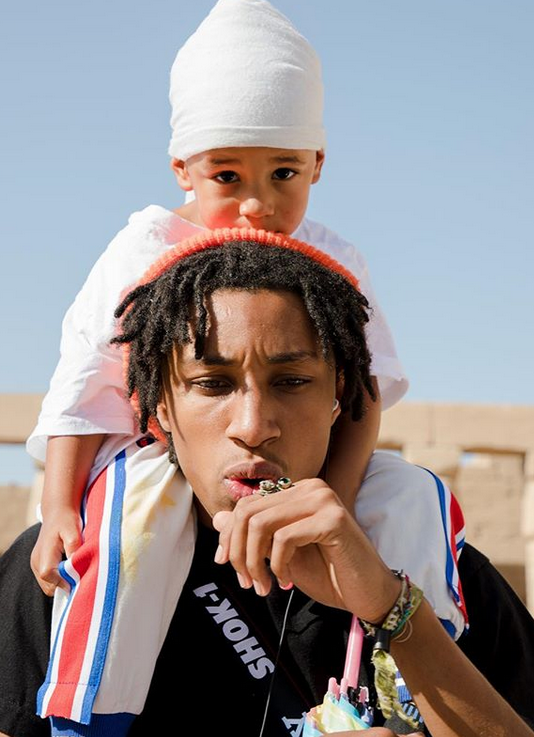 The "Superwoman" singer contributed to the book, providing a heartfelt foreword. And so did Swizz. He wrote a chapter for fathers.
"With a dedicated chapter for fathers written by Swizz and a heartfelt foreword penned by Alicia, the three of us are raising our voices to help generations of families worldwide," Mashonda shared. "I'm certain that the book will become a toolbox for mindful parents all over the world."
Mashonda's book is expected to be released October 2nd.
Peep a few more flics from their blended family vacay:
Good for them.
Photos: Getty/Swizz's IG/Alicia's IG/Mashonda's IG