Chile...
Chris Brown's daughter's mother Nia Guzman is back in the headlines over child support. And now, Floyd Mayweather's name is being thrown in the mix. Deets inside...
Nia Guzman, mother of Chris Brown's daughter Roylaty Brown, is ready to take Chris Brown back to court over child support payments. Since starting the process, details about her financial situation are leaking and now, Breezy's enemy Floyd Mayweather Jr. has been thrown in the mix.
So here's what's going on...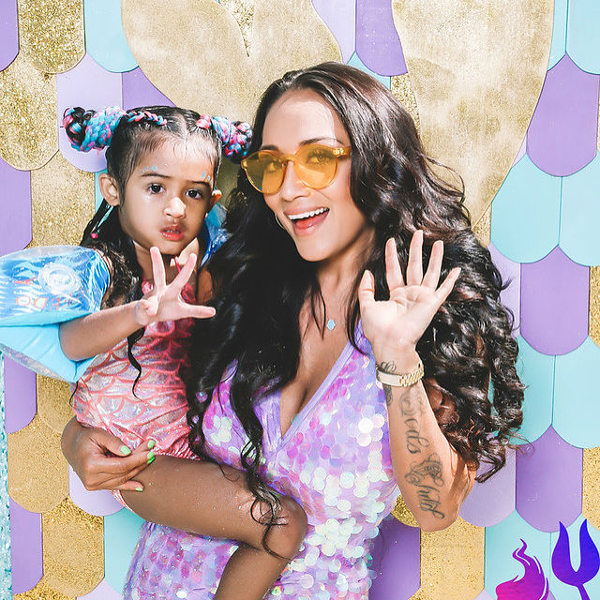 Nia recently filed to have her $2,000/month child support payments increased to a cool $20,000/month since she claims Breezy makes a boatload of money that should be shared with his daughter, Royalty Brown.
In the paperwork, she claimed she only made $400/month from an online clothing store (RoyaltyBrown.com), inspired by her 4-year-old daughter.
During a recent deposition by the R&B singer's legal team regarding the child support increase, Nia reportedly revealed a "friend" gifted her $20,000 to help jump start the company. At first, she wasn't trying to tell Chris' lawyers the identity of her "silent friend." After his team pressed her about the investor, Nia finally admitted that it was Floyd Mayweather Jr. He apparently "lent" her the money to start her e-commerce business.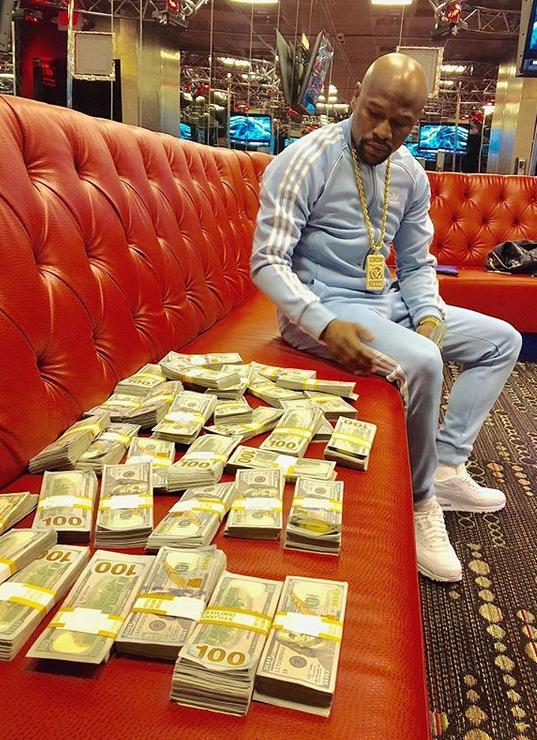 Nia said she and Floyd have "been friends for 10+ years" and that she knows one of Floyd's children's mother too, and that they "all go back many years." Nia told them the Money Team honcho "heard about the idea of me wanting to start the company, and he said that he would help with it at no cost."
No cost huh?
When asked how he found out about the business, she said she told him.
Interesting.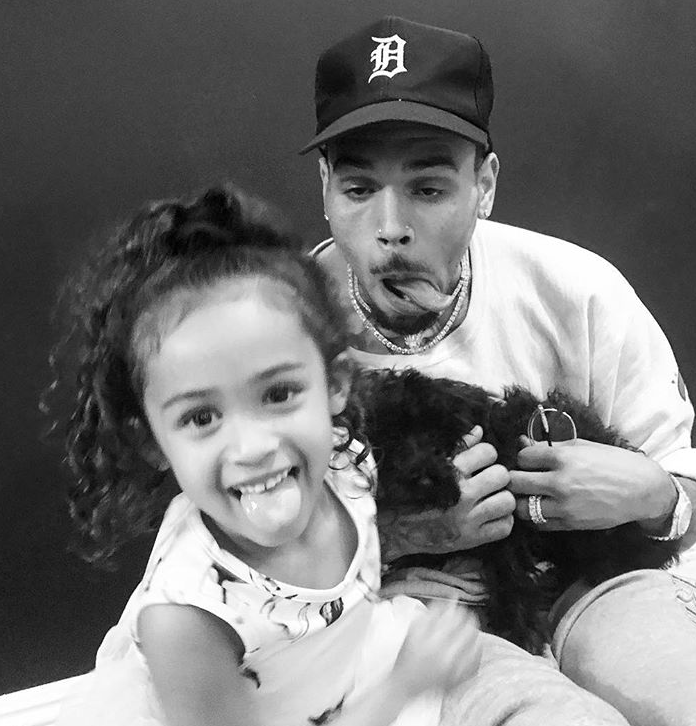 As you all know, Chris and Floyd stopped being cool after that celebrity boxing fiasco with Soulja Boy. At first, Floyd was promoting the fight under his boxing brand, but then he started trainingSoulja Boy and Breezy wasn't feeling that.
There was social media drama and Nia joined in posting up a picture of Royalty at Floyd's gym:
Proud to represent Nia Guzman as she fights for her baby's right to be supported by her father, Chris Brown. A child is entitled to the parent's level of comfort, and every decent parent WANTS that for their child. https://t.co/gsgxt515DR

— Lisa Bloom (@LisaBloom) September 4, 2018
Whew chile, the mess.
After Nia filed for a child support increase (she's being represented by Lisa Bloom), the "Loyal" singer filed his own paperwork saying Nia is using their daughter as a "pawn" to get more money. He reportedly pays $2K/month and also pays Nia's mother $4K/month as a "nanny" to his daughter.
Chris says anything more than what he's already paying is in Nia's interests (and not Royalty's), and that giving their daughter a large amount of money could be "harmful."
The Blast reports:
Brown filed documents to fight Guzman's attempt to get more money, claiming this is already the third time she has asked for an increase in support. He claims based on Guzman's own financial documents, between her income, Brown's support, and the spousal support she receives from a prior marriage … Guzman ends up with a surplus each month of $6,628 a month.

He also notes that of Guzman's $15,750 in monthly expenses, $14,950 of it is paid for by other people.

Brown also takes issue with Guzman's assertion that Brown only has custody of Royalty for 20% of the time. He claims he has Royalty 12 days a month, which actually constitutes double what Guzman claims.

In addition, Chris Brown argues that if the court the standard child support guidelines in determining support, the amount would far exceed Royalty's needs because he is "an extraordinarily high wage earner." He argues that "providing a four-year-old with everything she demands could be harmful and is not in her best interest."

Brown says he already pays for $6,000 a month for private school, medical expenses, and a nanny (even though she uses her mother a nanny). He also shells out $1,770.98 a month in vacations and travel, $1,516.59 for gifts and entertainment, and another $419 for extracurricular activities.
Breezy said he'd pay up to $9,813, but he's definitely not dishing out $20,000/month like she's asking.
Is working an actual job that brings in more than $400/month to much to ask, if you want more than every expense covered plus $10K/month? Or nah?
Photos: Chris' IG/Floyd's IG