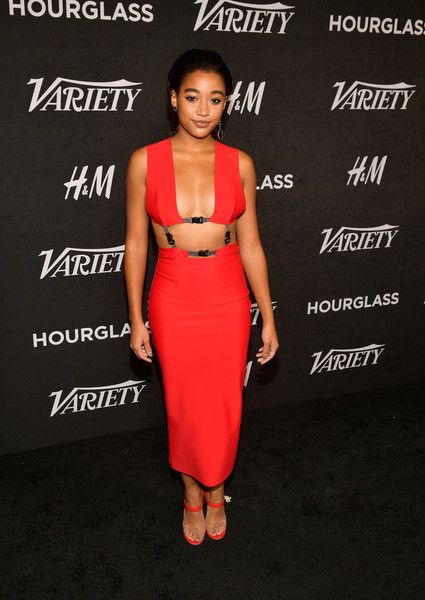 Amandla Stenberg admits being biracial has given her "privilege" in Hollywood over darker skinned girls. Get into her interview, plus get the deets on Marlon Wayans playing six lead roles in a new Netflix comedy inside...
Amandla Stenberg is a biracial actress who regularly speaks out about racism, social injustices, gender inequality and the like. A few years ago, Black Panther producers hit her up for a role in the film. She agreed to audition for the role of Shuri, but eventually turned it down because she felt a dark skinned actress should play the role.
By the way, Letitia Wright ended up killing the role!
In her cover story for Variety's Power Of Young Hollywood issue, the 19-year-old actress admits Hollywood gives biracial actresses like herself, along with Zendaya and Yara Shahidi, privilege over darker skinned actresses. It's no secret anytime there's a spot for a lead black role, a lighter skinned actress is usually casted.
In a sense, lighter skinned actress are seemingly more "accepted" by an white audience because, let's face it, America is still racist AF.
"Me and Yara and Zendaya are perceived in the same way because we are lighter skinned brown girls," The Hate U Give actress told Variety. "We fill this interesting space of being accessible to Hollywood and accessible to white people in a way that darker skinned girls are not."
Amandla (above attending Variety's annual Power of Young Hollywood party) said she knows this is how the industry works, but she's looking to see a shift in how Hollywood shares stories on the big screen.
"I've been acting since I was a very little kid, so I have been aware of how the industry works," she said.
"We're at a turning point, but we have by no means fixed the misogyny of Hollywood or white patriarchy. But in terms of how we diversify our sets and diversify our on-screen narratives, I definitely think it's a great time of change."
We'd have to agree. A shift is definitely happening, but it's definitely not near where it should be.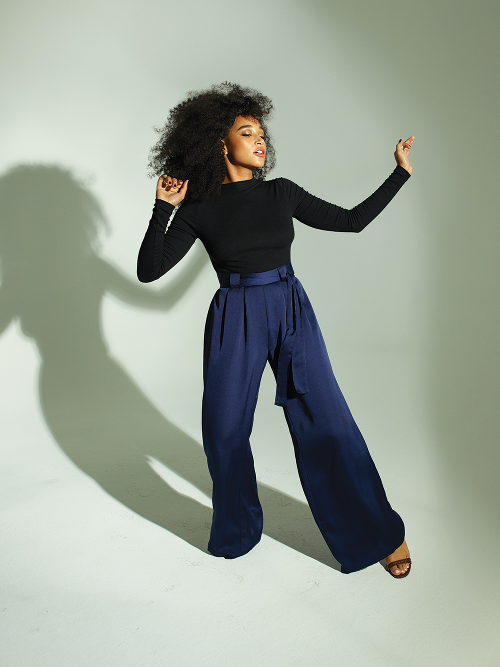 The actress is about to hit the silver screen in a new drama titled, The Hate U Give, based on the 2017 best-seller about the Black Lives Matter movement. She'll play young teen Starr Carter, the ambitious heroine who witnesses a case of police brutality. As the film progresses, Starr must decide if it's worth sacrificing her family's safety to speak the truth and commit her life to activism.
"It's portraying a really rich and deep black contemporary experience," she said.
Again, why didn't Hollywood cast a non-biracial actress for this role? No shade to Amandla, but where do young, black girls fit into Hollywood? The Hate U Give will hit theaters October 19th. In the meantime, you can read her full interview here.
Peep her cover, more shots and a behind-the-scenes clip from her photoshoot below:
In movie news...
Marlon Wayans is returning to Netflix with another comedy. And this time, he'll be playing six lead roles in a new movie titled, Sextuplets. Lordt. Sounds like he's doing Eddie Murphy in The Nutty Professor. The comedian will be reuniting with his "Marlon" co-star Bresha Webb and it's expected to hit the streaming platform next year. Production starts next month in Atlanta.
Deadline gives a synopsis:
Written by Mike Glock, Rick Alvarez and Wayans, Sextuplets tells the story of Alan (Wayans), a man embarking on a personal journey to meet his birth mother before the arrival of his first child. When Alan meets his brother, Russell, he discovers that he was born a sextuplet and decides to seek out his four other siblings (all played by Wayans). Together, the two brothers set out on a road trip to track down the rest of the family that they've never known, and Alan quickly realizes he may have gotten more than he bargained for.
In a statement, Marlon praised Netflix for their diversity:
"Excited to be in business with Netflix on yet another project. I love how they embrace comedy and diversity. I am looking forward to doing the thing I love most… comedy," he said.
In case you missed it, he also fronted a stand-up special titled, "Marlon Wayans: Woke-ish" and starred in a comedy titled "Naked" on Netflix.
EXTRAS:
1. "black-ish" celebrates 100 episodes. STORY
2. "Chewing Gum" star Michaela Coel is set to write a BBC drama on sexual consent. STORY
3. A star-studded Ava DuVernay short film premiered on OWN. STORY
4. Common inks new deal with Lionsgate. STORY
Photos: Getty/Peggy Sirota via Variety