Cardi B portrays Dr. Martin Luther King Jr.'s wife, Coretta Scott King, in a new comedy skit, but some folks aren't laughing. See the clip, plus get the latest on The Carters' "On The Run II" Tour rolling in the dough and more scholarships they're giving away inside...
Cardi B is featured in a new comedy skit as the wife of civil rights leader Martin Luther King Jr., Coretta Scott King. And some folks don't find it funny.
The sketch, dubbed "Real Housewives of the Civil Rights Movement," is part of "Wild 'N Out" star Rip Michaels' new show "Off The Rip." In the clip, Bardi cracks jokes about MLK Jr.'s infidelity while spilling tea with other civil rights "housewives," including Malcolm X and Jesse Jackson's wives, along with Rosa Parks. There's even an "Iggy Azalea" cameo, who mentions she's the "white woman who slept with MLK Jr."
The "Bodak Yellow" rapper also stars in a "Ho Etiquette" sketch that some have called racist where she jokes about "cleaning your vagina and butt with a towel is a Puerto Rican bath, a Haitian shower or a Mexican spa day." The show is set to air on MTV.
Hmm...check it below:
While some people have found the skit funny, others think it's disrespectful to our civil rights leaders.
This is so disgusting and disrespectful. I can't with this one.... https://t.co/xX52bIUfIT

— Mikey (@american_mikey) August 28, 2018
The only way Cardi B should be portraying Coretta Scott King is as a turd in Coretta's toilet before it's flushed away. pic.twitter.com/yiBCIDjR5D

— Baby Bye (@1BabyBye) August 28, 2018
Sooooo they have some new comedy show and on one of the skits cardi b playing coretta Scott king and they joking about Martin Luther king being a cheater shit ignorant

— Cash (@young_nbossy) August 28, 2018
Thoughts?
In music news...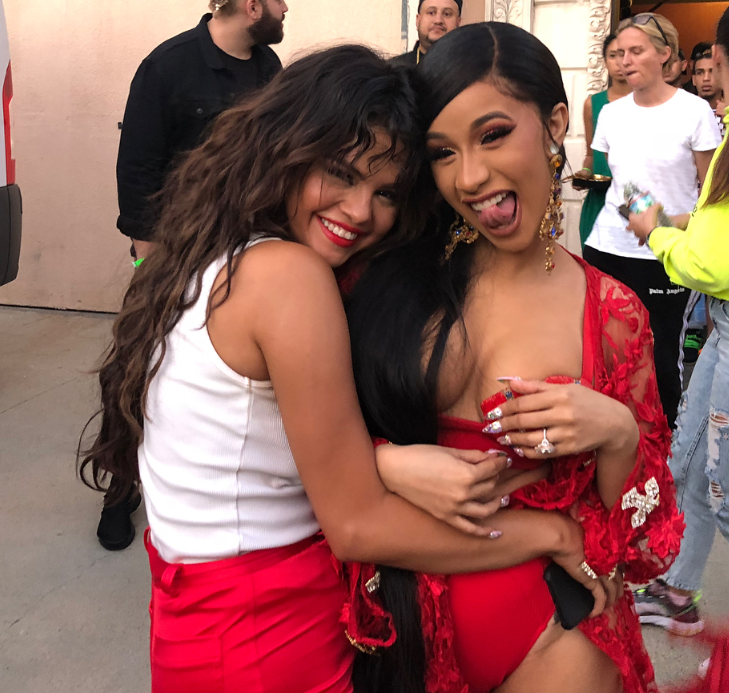 Bardi is teaming up with singer Selena Gomez on a new collaboration and has been teasing it on social media. The new mom snapped a picture from the set with a picture of director chairs lined up. It appears DJ Snake and singer Ozuna will also be on the track. And Baby Kulture even got her own chair. She captioned, "Soon come. ON SET!"
Kulture!
Selena also posted up flicks from the set:
— Selena Gomez HQ (@SelenaHQMedia) August 25, 2018
DJ Snake confirmed they're working on a new music video together, so be on the look out for it to be released soon.
In other news...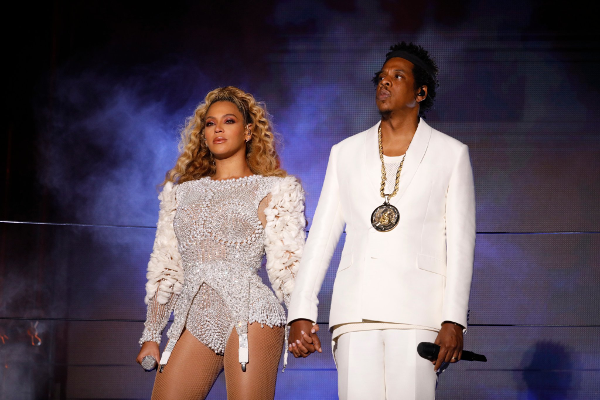 Beyonce and Jay Z DO this tour ish! Okurrr?
The Carters' "On The Run II" Tour tops Billboard's Hot Tours list. And get this, the couple has already raked in over $150 million! They beat out other artists who are currently touring, including Taylor Swift, Justin Timberlake and Bruno Mars.
They still have a month and a half left on the tour and Billboard estimates that they'll bring in at least $250 million!
If the estimates hold up, The Carters will have more than DOUBLED what they earned on the original 2014 "On the Run" Tour, which made $109.6 million. Take that haters!
Also...
Bey and Jay are launching a new scholarship program that will award one exceptional senior high school student, with financial needs, $100,000 to put toward their enrollment in a college or university for the academic year 2018-2019. And they're doing it through Bey's BeyGood initiative and Hov's Shawn Carter Foundation.
Qualified students must demonstrate academic excellence and show financial needs that would make it hard for them to enter a college or university for the academic year 2018-2019.
The recipients - students in OTRll Tour markets - will be chosen by the Boys and Girls Club of America. The markets will include Atlanta, where the OTRll Tour plays at Mercedes Benz Stadium tonight and Sunday, August 26, Orlando, Miami, Arlington, New Orleans, Houston, Phoenix, Los Angeles, San Diego, Santa Clara and Seattle.
The Carters have had a long history of helping students get college educations.
Bey created the Formation Scholars Award to help female students start or further their college education. This year, she announced the Homecoming Scholars Award, opened to qualified students, regardless of gender, to enter or continue their studies at one of eight HBCUs. Jay Z also has spearheaded college tours to HBCUs and provided scholarships to college bound students nationwide.
Loves it!
The Carters will bring their "On The Run II" Tour into Orlando tomorrow night (August 29th) inside the Camping World Stadium.
Photos: Getty/Beyonce.com