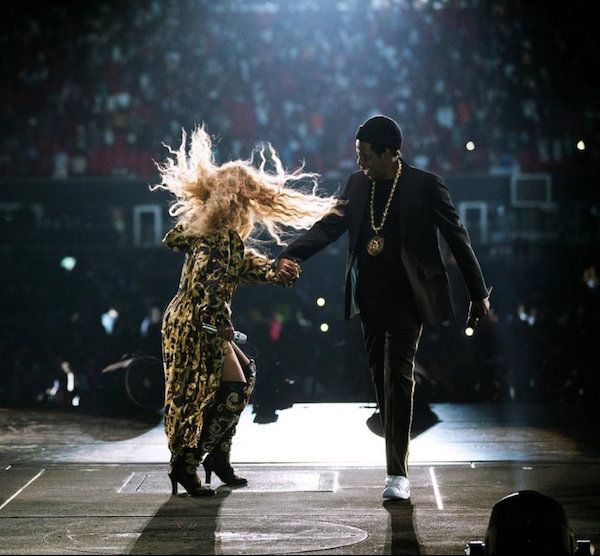 After a fan TRIED TF out of the Carters this weekend in Atlanta, Beyoncé's repsonse was everything.
Umpteen stadiums slayed across the world with zero issues.  But when the Carters pulled up in Atlanta for night 1 of the On The Run II tour this weekend, that all changed. (*Bey's voice* Somebody's getting fiiiiireeeed)
At the end of their show Saturday at the Mercedes Benz Stadium, when Beyoncé & Jay-Z grabbed hands and walk off into their billionaire oblivion with "Apesh*t" playing, they were joined by an unwelcomed guest.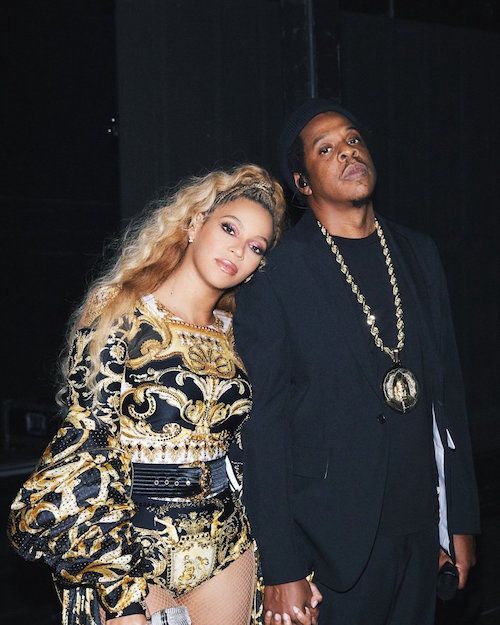 The super scary moment saw a man in a white tee nonchalantly hop on stage - on the front left side - and BOOK IT past the dancers to the very back of the stage where the Carters were still in mid walk-off.
It's unclear if he wanted to harm them, meet them, fan out, or if he was just having a psychotic Beyhive episode thinking he was about to have tea and chicken with the Queen.  Either way, the dancers were NOT trying to wait and find out.
Before security could even put paws on that man and ut the fear of God into him, Beyonce´s dancers went straight Third Ward Houston on that a** and went apesh*t on dude.
Security joined in a half second later with tons of people - dancers, band members and security - taking him to the ground. 
The crowd was unsure if the dancers themselves had gotten into a fight or if the Carters were in danger, but video footage soon showed exactly what went down.  Check it:
This man is lucky to be alive...if he even is.  Y'all might be corny with that Illuminati mess, but don't push the Queen and 'nem.
And yes, Julius was there (swipe to the second pic from Bey's official photog).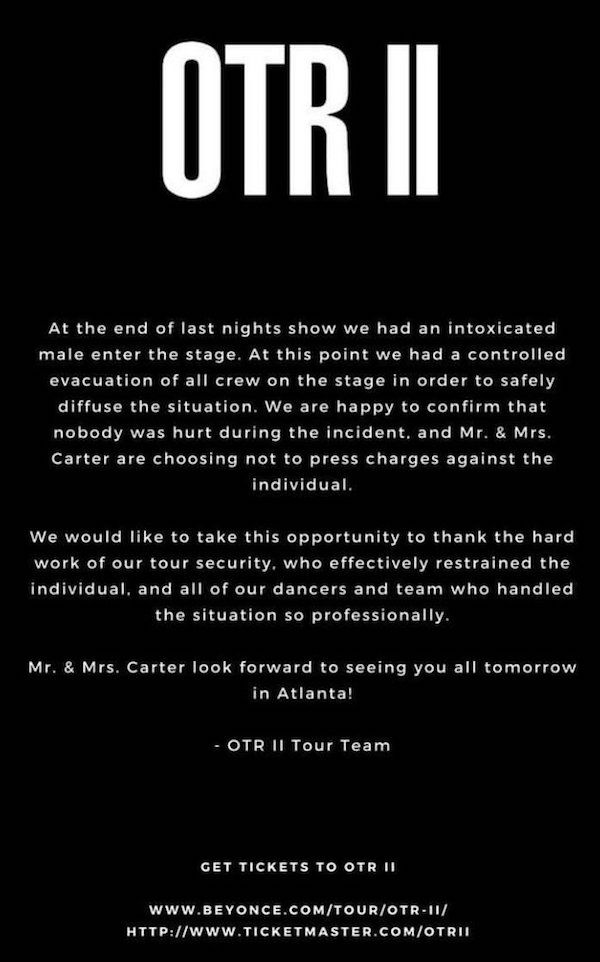 Beyoncé's publicist, Yvette Noel Schure, as well as the OTR II website, put out a statement saying the Carters are fine and the show WILL go on the next night as scheduled.
By the way, there's rumors the deluded fan was attempting to punch Jay-Z over his cheating.  Chile...
Fast forward to night 2, Sunday, and Jay and Bey were the consummate professionals.
But this time when they grabbed hands to walk off at the end of the show, Bey had a surprise:
— BEYONCÉ LEGION (@BeyLegion) August 27, 2018
Ha! Gotta love her.
Let us all find friends as gully as Bey's dancers. Amen.
Photos: Ravie B