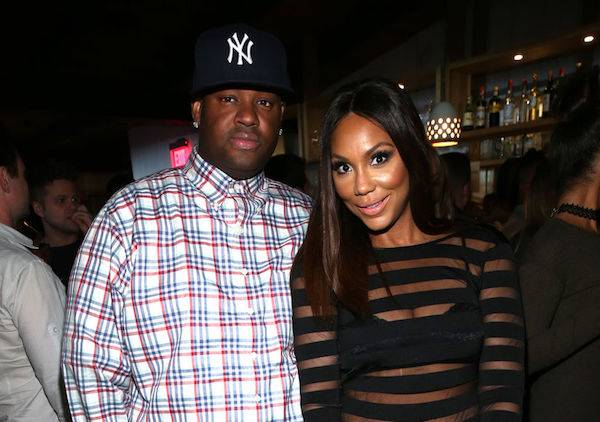 The courts want Tamar Braxton to hurry up with her pending divorce from Vince Herbert. Meanwhile, Gucci Mane's baby's mother is gunning for more child support. Deets inside...
Tamar Braxton has something else to be worried about other than her sister Traci Braxton bringing Phaedra Parks to appear on "Braxton Family Values."
The courts want her to get a move on this divorce she filed against her estranged husband Vince Herbert. And if she doesn't, it could possibly be dismissed.
According to The Blast, if Tay Tay doesn't offer up some receipts, her pending divorce could be dunzo. The L.A. County court has reportedly warned the 41-year-old R&B singer that her divorce against her her former manager could be thrown out if she doesn't prove she served him the divorce papers.
The courts haven't heard anything from Vince, so she has to show proof that he was in fact served "to acquire a default judgement without his involvement needed." If she doesn't produce the receipts, then the case could get thrown out.
You'll recall, she filed for divorce in October 2017 after nearly 9 years of marriage, seeking "dissolution of marriage with a minor child." The couple shares their 5-year-old son Logan Braxton Herbert, who celebrated a birthday in June.It's also reported she's seeking primary custody of their son.
The couple fell on hard financial times when a lien was put on the their Calabasas mansion. According to reports, they sued the music producer and won a judgement for more than $104,000. However, Vince has yet to pay up.
44-year-old Vince, who is formerly part of Lady Gaga's management team, also owes SONY music label a whopping $3.7 million after settling a lawsuit about an advance.
There's whispers that the divorce is simply a business move to protect assets amid Vince's financial troubles. Now, it's just the waiting game to see if Tamar will bust a move.
We know Mama Evelyn Braxton is itching for Tamar to get the divorce done since she made claims that Vince literally tried to kill Tamar. 
By the way, a new episode of "Braxton Family Values" airs this Thursday at 9/8c on WEtv.
In other legal drama...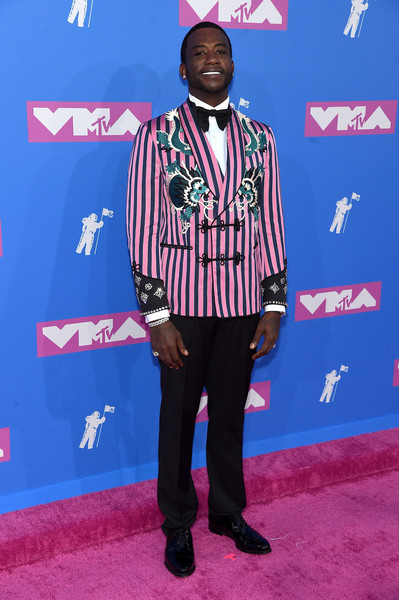 Gucci Mane's baby's mother wants more money in child support since the rapper was able to afford that luxe wedding for himself and his now wife Keyshia Ka'oir.
Now, she's looking to have her child support payments upped to $20,000/month since there has been a "significant change in circumstances" since they reached an agreement on custody and child support for their son - Keitheon (born in 2007) - back in 2011.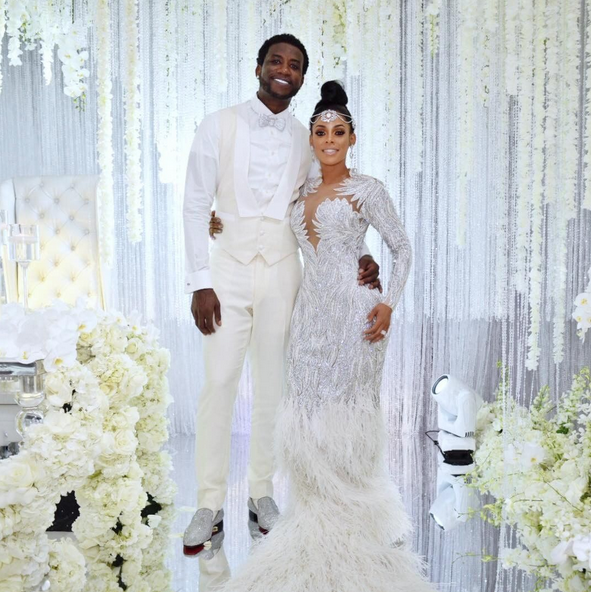 He was paying a tad over $2,000/month when they reached an agreement 7 years ago. But, his son's mother - Sheena Evans - claims that since he spends an excessive amount of money on jewelry and that he dropped at least $1 million for his lavish wedding, which is more than enough proof that he can start paying more in helping to financially take care of his son.
Not only that, she wants him to pay $15,000 for her attorney fees and wants him to take out a $5 million life insurance policy.
The Blast reports:
She explains their son needs a caregiver to watch him throughout the day and she can't afford to hire one. As a result, she is unable to work or go to school at the moment.

Sheena also argues that since Gucci Mane was released from prison in 2016, he has thrived in music, movies, and his business ventures, including a reality show on BET.

Gucci's baby mama takes issue with him spending a considerable amount of money on fine jewelry and says when the rapper recently got married, he spent in excess of $1 million for his wedding. She says this is proof that is is more than capable of paying more support to her than the current $2k a month.

Sheena is demanding at least $20,000 a month from Gucci Mane and wants him to have to take out a $5 million life insurance policy. She is also asking for $15k in attorney fees.
A judge has yet to rule.
Hmm...since the wedding was televised on BET, the network likely footed most of the bill. However, he & his wife (who does make money through her own businesses) stay with expensive habits and expensive fabrics, so she may have a case.
Photos: Wire/Getty/Keyshia's IG