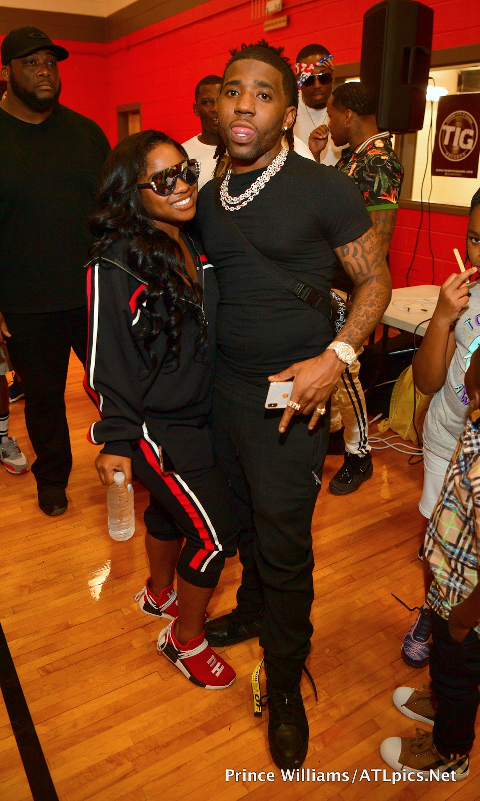 Reginae Carter and her boo YFN Lucci hosted a back-to-school event for some kiddies in Atlanta. Peep the pics, plus get the latest on Kanye West & Kim Kardashian West expanding their family inside...
Reginae Carter and her boo thang YFN Lucci love the kids!
The happy couple hosted a "Back 2 School Field Day" event at Atlanta's Grant Park Recreation Center where they laced kids with free backpacks full of school supplies. Nice!
The 19-year-old and 27-year-old got up-close-and-personal with the kids and their families, joining in on the potato sack races, three-legged races, and egg spoon races. The event also included face painting, bracelet making, food and an ice cream truck. The event was co-sponsored by Lucci's record label, Think It's A Game Records.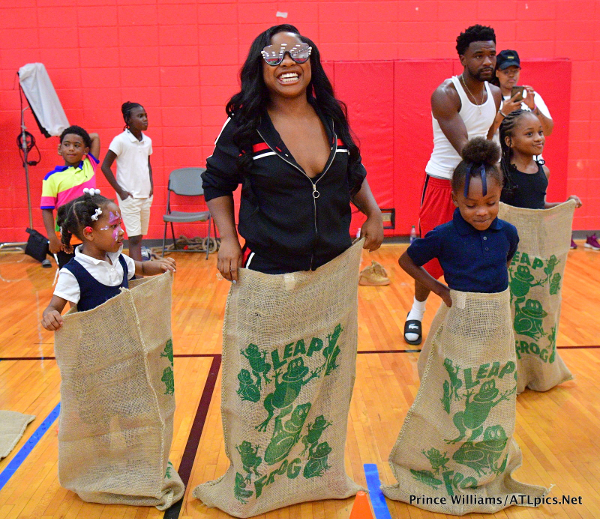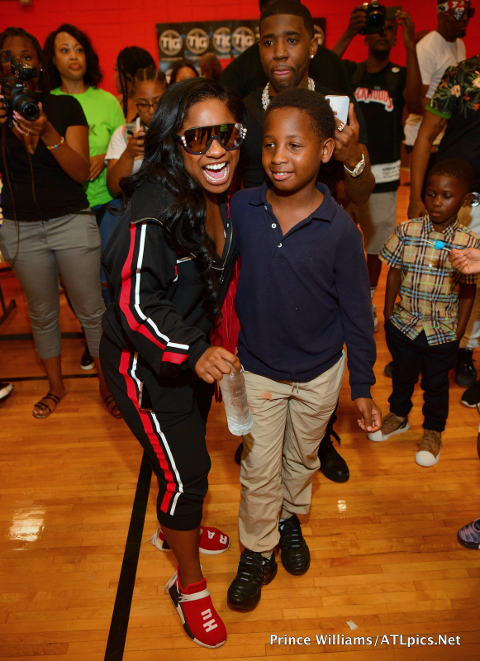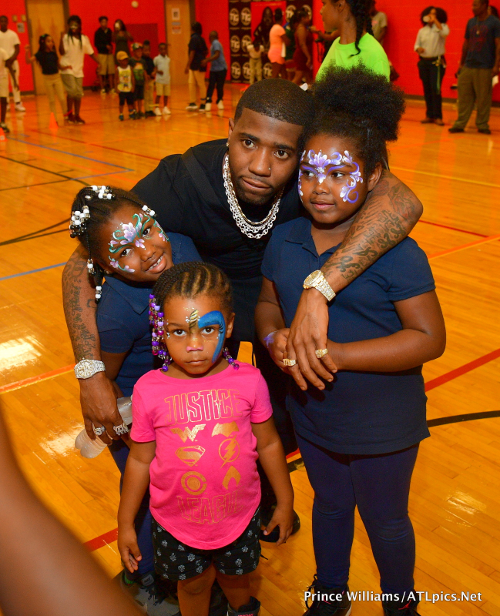 Twins!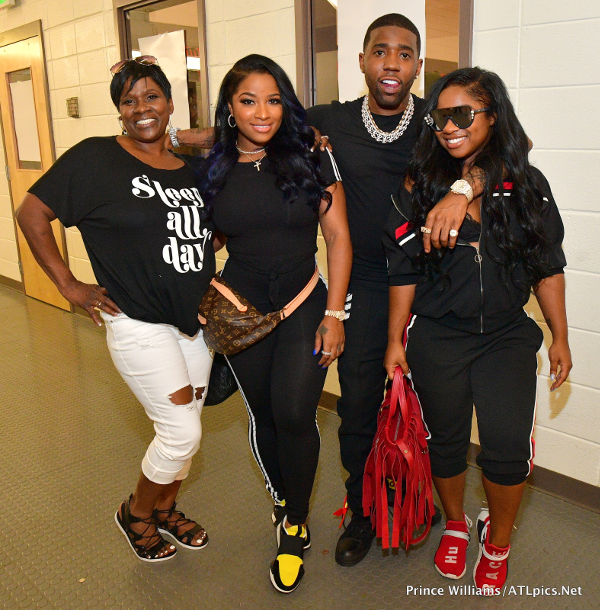 Reginae's mom Toya Wright and her grandmother Anita Johnson-Andrews were also in the mix to show their support. Baby Reign Rushing must have stayed home with dad.
Reginae's homie/former groupmate Zonnique also came out to support too.
In other news...
Kanye West and Kim Kardashian West are the proud parents of three adorable children, but are they gearing up for baby #4? Well, if we believe the "Keeping Up With The Kardashians" star, not yet.
When asked about the baby #4 rumors, which said she and Kanye have  embryo left that they're itching to use, she shut them down.  But made sure to plug in her reality show to find out the real deal:
"I don't know. I read that. I don't know. None of that was true," she told E! News. "I've been really open about it and talked about it on our show, so I don't know. We start filming season 16 next week, so if I think about it more and it's gonna happen, you'll definitely see it on the show,' Kim shared. 'But as of now, no."
The last embryo is reportedly a boy.
She also talked about her weight loss and revealed she's "motivating" 'Ye to work out with her.  She said that he'll be getting in the gym with her soon.
Check it at the 1:20 mark:
A few days ago, Baby Chicago was spotted making her LA rounds on her mama's hip:
She's tooooo cute!
Photos: ATLpics.net