A celeb's worst nightmare is pulling up to a MAJOR awards show in the same damn look as someone else.  And if it happens, you better had served for your life.  Teyana Taylor faces off against Dreamdoll inside...
Teyana Taylor rocked a casually revealing black trouser-panty look by one of her fave designers Namilia.  She hit the VMAs pink carpet in black & white sneakers and an almost see thru white tank top that flossed her best accessory - those killer abs.
While she looked like a whole snack, up-and-coming rapper Dreamdoll got her hands on the same panty-trousers and served up bawdy on the same pink carpet.  Dream rocked a sparkly bra with even more sparkly tassels and combat boots for the tomboy chic look.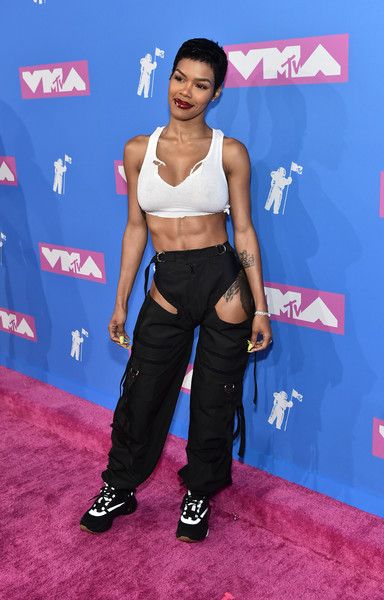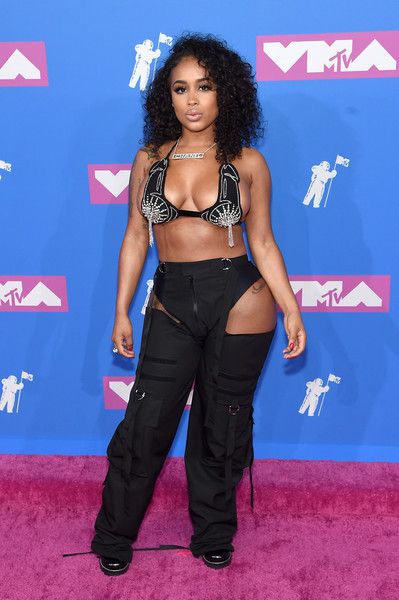 So,
WHO ROCKED IT BEST?!
Photos: Getty