After yesterday's Twitter storm that Nicki Minaj started, folks are still chiming in on the hairline talk and more. Get the latest from Tyga, Safaree and Jessica Dime inside...
After setting the Internet on fire yesterday when she BLASTED her ex-fiance Safaree (while dragging Tyga in the mix), folks are still addressing the madness.
Yesterday, Nicki revealed her former labelmate had undergone hairline surgery while trying to bash Safaree. Poor Tyga. He got caught up in the crossfire between two former lovers. She said she shouldn't have dropped the $10K it cost to have Safaree's hairline fixed.
However, he's poking fun (and seemingly trying to make some coins) in the process at the expense of his fake hairline:
HA!
Speaking of coins, Safaree made a quick up. He tweeted that he made $30,000 yesterday by referring people to the doctor who performed his hairline procedure. He also received a $500K book deal and an endorsement offer. Check it:
Also, "Love & Hip Hop: Atlanta" star Jessica Dime jumped in the mix when Nicki shaded DJ Self for collecting "LAHH" checks. After popping off on Nicki via Twitter, the Head Barb responded saying:
Now Nicki's telling Jessica Dime to mind her damn business ... whew, today is different y'all pic.twitter.com/xqOopYUDUN

— Hell Cat (@_LynAP) August 14, 2018
Well, Dime had some more time and said she's ready to throw down with Nicki, any time, anywhere:

Lordt.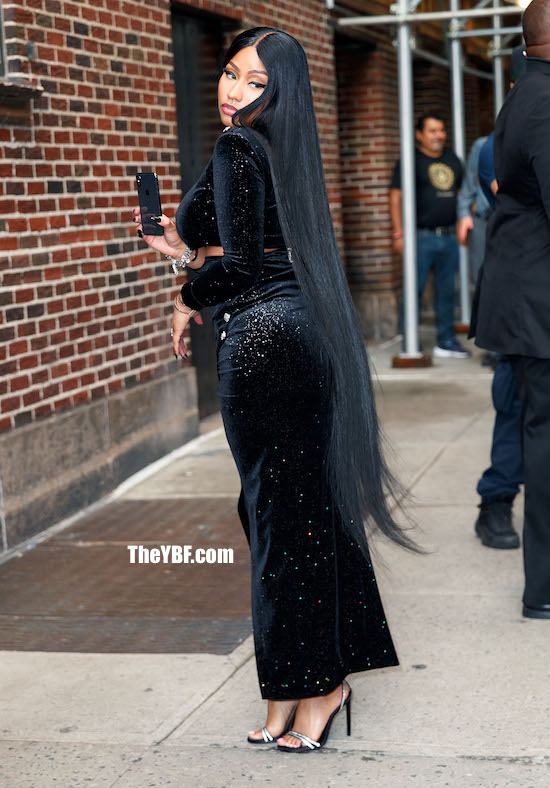 The Head Barb also stopped by "The Late Show With Stephen Colbert" yesterday where she remixed her "Barbie Dreams" track and made the late night host forget he was married. Check it:
Tomorrow, we will find out how QUEEN measured up for its first week's sales. Any predictions?
Photos: Splash