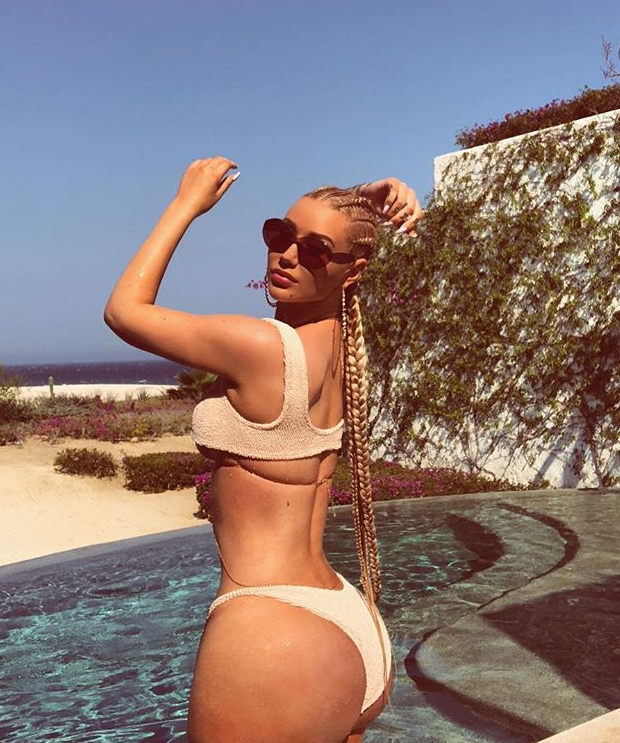 Iggy Azalea has been showing her ass lately. Literally. And it's problematic. Let's discuss inside...
Everybody wants to be all about what black folks are known for (or at least gain something from the culture) until it's really time to be black.  Being black-adjacent often times pays off more than actually being black.
Case In Point: Iggy Azalea. Folks have had a lot to say about her recently after her ex, Nick Young, called her out for her thirst shenanigans.
Iggy came to America from Australia, surgically enhanced her body, started using an "accent" when rapping (which she also caught heat for) and, at some point in time, was praised to the highest of heavens by folks in the rap industry. Don't even debate us.
She was ushered in by rapper T.I., but they have since parted ways. However, that hasn't stopped her any.
There's also that runaway slave lyric she threw on her track "D.R.U.G.S." where she referred to herself as a SLAVE MASTER a few years ago.
Girl...
Then, there was that time A Tribe Called Quest's Q-Tip took Iggy to history class, schooling her on the origins of Hip Hop and why many people have a problem with the way she's using black culture and the rap culture simply to make money.
Now, here we are and Iggy is still up to her same ways.
If you take a look at her Instagram account, there are countless photos of Iggy posing with her whole injected a** out. If it looks good, why not flaunt it, right?  She clearly paid a hell of a lot to get the same body features many women of color are naturally born with yet often told is "ghetto."
We'd subscribe to that school of thought if someone had something else to offer as well and if black women didn't seem to be the only group crucified for doing so. See: Tweets directed at K.Michelle, every black IG model and the like.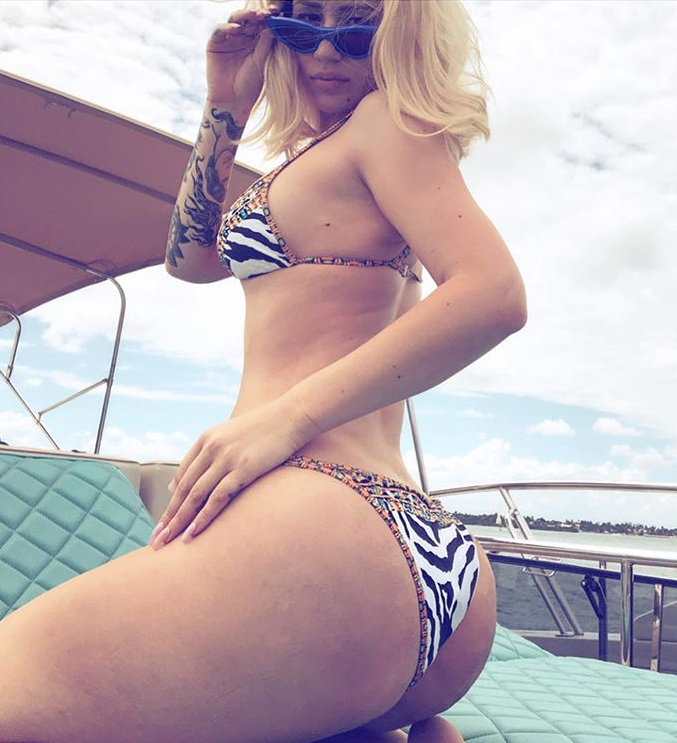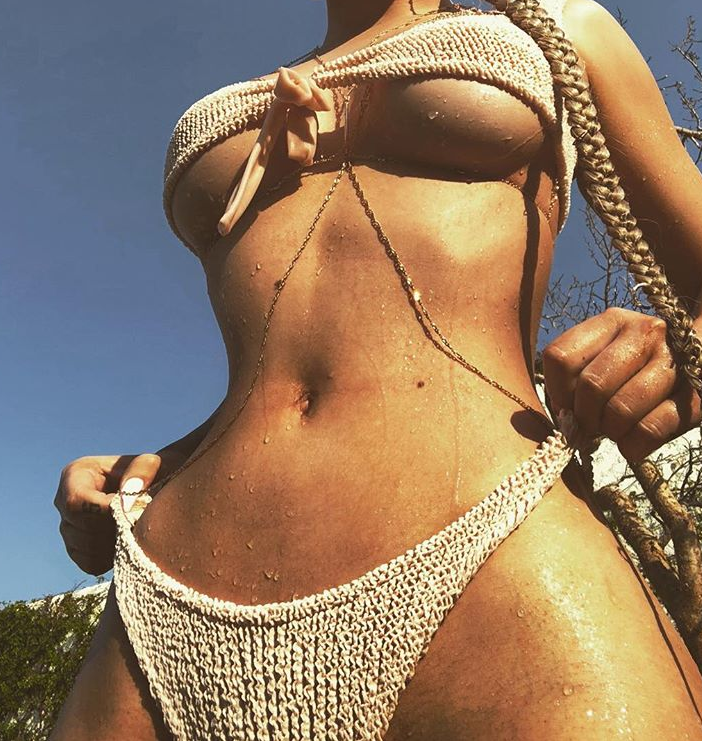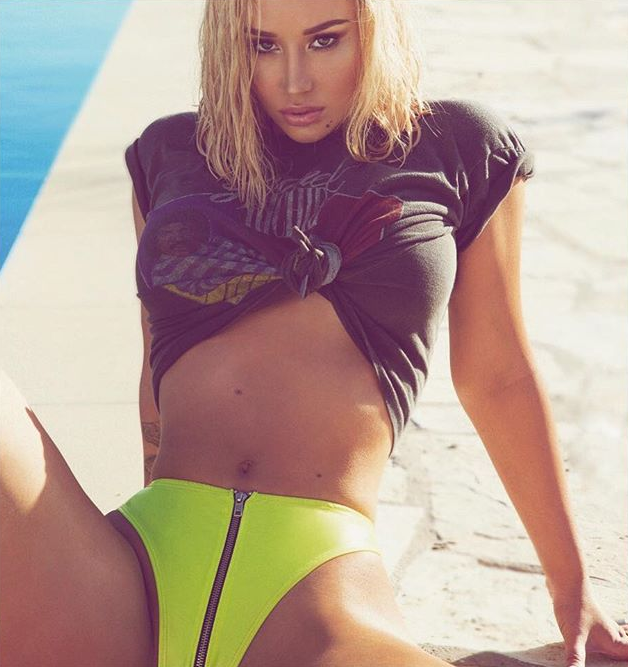 Hot pics, but it's almost like a "pick me" commercial where she's showing the goods in hopes of nabbing a suitor. This tweet perfectly sums up the thoughts that come to mind when seeing Iggy's half naked body all over social media:
Iggy Azalea constantly showing her ass on Instagram is basically her way of saying "Here niggers! I know this is what you like! Come give me attention!" and you niggas come running like a bunch of groupies at a Jodeci concert.

No self respect or composure at all.

— b (@thedonlady) August 8, 2018
I mean come on. pic.twitter.com/s39G1I1pPP

— b (@thedonlady) August 8, 2018
Could one argue that black women show their a**** on social media as well? Yep. The difference is, Iggy gets praised for showing her ASSets on social media, while black women get demonized for it. Hereinlies the problematic ish with Iggy, who never takes the opportunity to point out her privilege.  She does find time to cry on Twitter about being "attacked" though.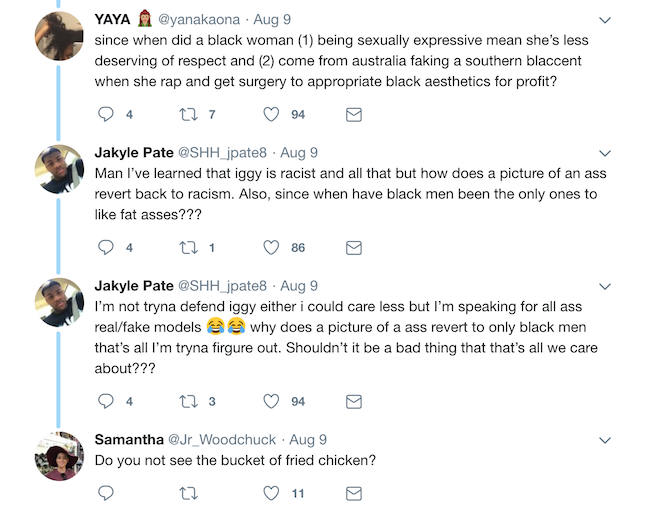 Is she yet another a white woman who loves black culture, but only when it's convenient for her. Where are all the tweets about social injustice? Where are the consistent tweets about police brutality? What has she done to better the rap community?
Remember when Azealia Banks called Iggy out for remaining silent about issues like what happened to Mike Brown in Ferguson and what happened to Eric Garner in NYC? After Banks called her out, Iggy said that movement "has nothing to do with her" and alluded to her tour and self-promotion being more important to promote on her social media accounts.
Is it the public's business what she does with her IG account?  If she was a non-celeb, no.  But when you use said account and other platforms to market yourself to the public for their attention and coins, it's fair to say you're inviting opinions.
When is enough, enough?
Photos: Iggy's IG