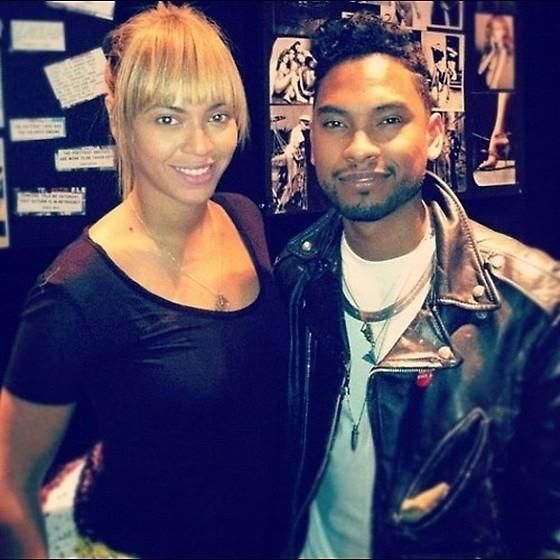 Singer Miguel tweeted a pic from his studio session with Beyonce. See the pic inside and watch Kerry Washington have some fun with Chelsea Handler.
It looks like pop icon Beyonce is working on a musical project with Miguel as he posted a pic with the Queen Bee saying, "woah. creating for Virgo's all weekend."
No word yet on what the duo is cooking up but it could be linked to her Superbowl halftime show or some other project she has planned for 2013.
And on late night television....
Kerry Washington chatted it up with Chelsea Handler.  Kerry, who first appeared on Chelsea's show four years ago, talked about the success of "Scandal" and revealed that the show had been picked up for nine new episodes.  She also talked about crisis manager Judy Smith, on whom her character is based. 
She then talked about her political activism and her support for President Barack Obama.  Congrats to Kerry on "Scandal" getting picked up for the full season!