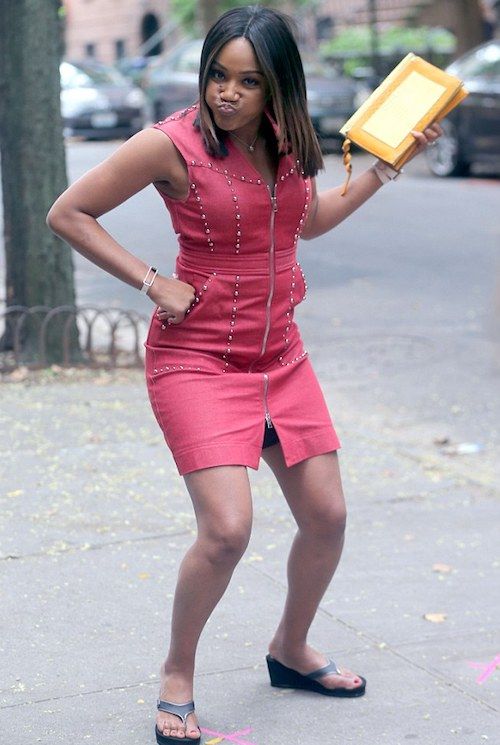 Tiffany Haddish loves having a good time and she goes hard when it comes to her career. Peep how she lets loose in her trailer, find out what she said about Girls Trip 2, her dinner date with Taylor Swift and her new award inside...
There's no shame in her game. Tiffany Haddish's twerk game is strong and she loves busting one out real quick. It was the beginning of the weekend and the Girls Trip star was super hype. Y'all know the feeling when it's Friday and you're just ready to get your weekend started!
Tiff said she just learned how to twerk, so she's showing off her skills... in her makeup trailer. Y'all know she stays booked and she's currently doing promo with Kevin Hart for her new movie, Night School. In between workings, "The Last O.G." actress (atop, filming a new season) is having some fun. She turned up for #TwerkFridays with her camp and one of them even threw a few dollars.
Check it above.
Ha!
Here's Tiff filming on the set of "The Last O.G." in Park Slope (NYC).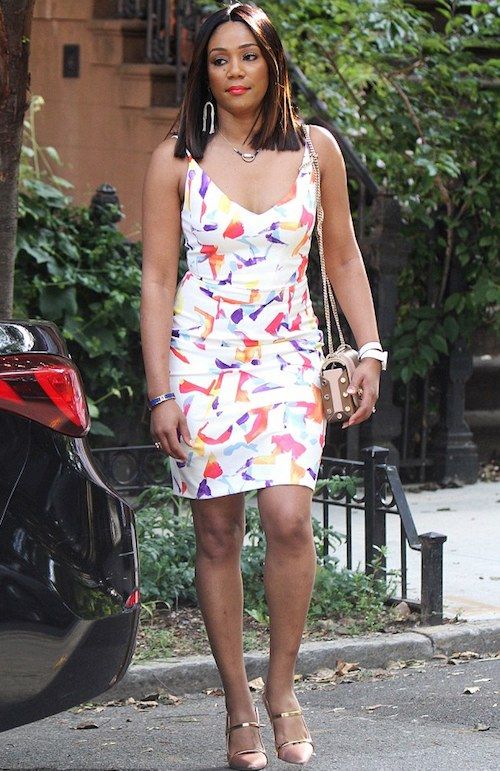 VOGUE magazine linked up with the Night School actress to grill her with 73 on-the-spot questions. Nothing was off limits and Tiffany answered them with total honesty as she hardly ever shys away from telling to truth, even when folks keep saying she talks too much.
So is there a Girls Trip 2 in the works? Possibly! When asked, she responded, "Yeah, I Hope so. We've been talking about it."
We're assuming she means her co-stars Jada Pinkett Smith, Queen Latifah and Regina Hall. Hopefully their schedules can be cleared to make this happen because the first one was hilarious. Girls Trip was a box office hit, so it wouldn't be unlikely that they wouldn't come together for another one. Tiffany already has ideas about developing her character. We'll get to that in a second.
The 38-year-old performer revealed what singer Taylor Swift cooked her for dinner once:
"She made some brisket, beef, chicken - which was delicious - potato salad, delicious, and some cornbread. It was so good and I brought the joyful greens."
As long as that potato salad didn't have raisins in it!
For Girls Trip 2, Tiff has an interesting twist she wants for her character. She wants Meryl Streep (y'all know she loves her!) to play her mother. In an interview on "Late Night With Seth Meyers," she explains exactly how they'll do her on-screen mother's reveal. She said she thinks it would be cool.:
Check it at the 3:13 mark:
Back to her VOGUE questions, she also shared who she most wants to do a love scene with, how she deals with hecklers and more.
Check it: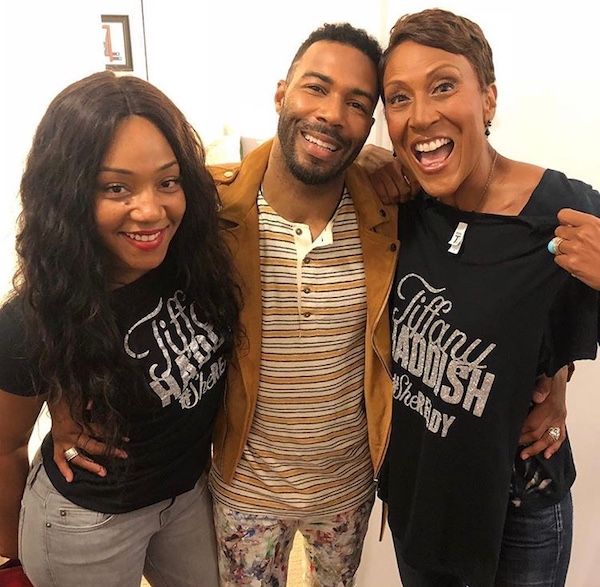 Like we said, Tiffany has been mad busy on the promo trail. She stopped to snap it up with "Power" star Omari Hardwick and "Good Morning America" anchor Robin Roberts while making her rounds. She gave them some of her t-shirts too. She Ready!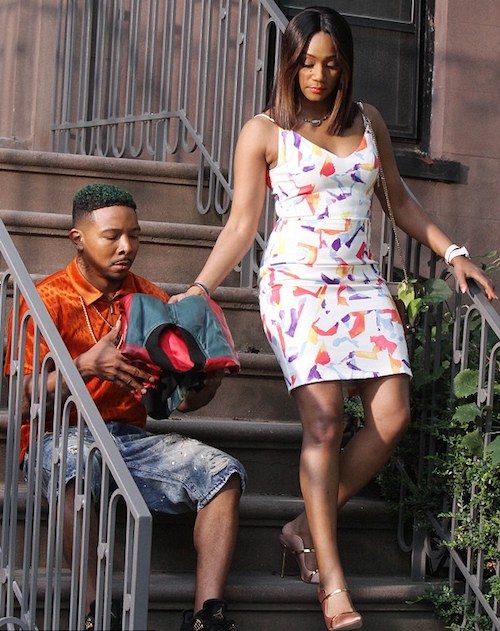 Everyone wants to know more about Tiffany and she has no problems sharing with the world. Below, she tells W magazine about her Steve Urkel obsession and more:
.@TiffanyHaddish tells us about her childhood crush on Steve Urkel, plus more: pic.twitter.com/idi4Rwz73W

— W magazine (@wmag) August 4, 2018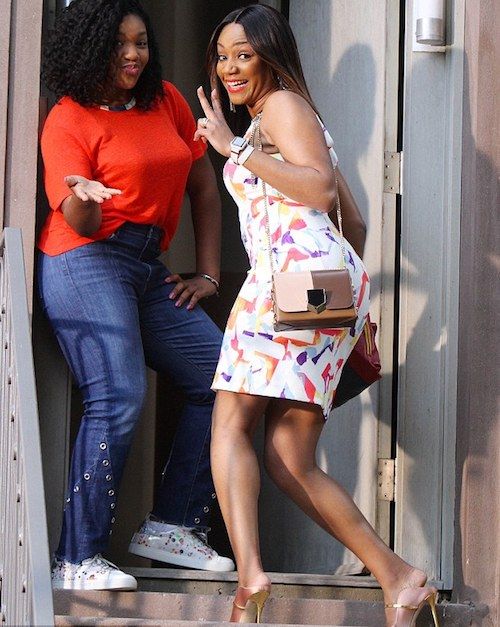 Not only is she busy working, she's also being recognized for all the work she has put in.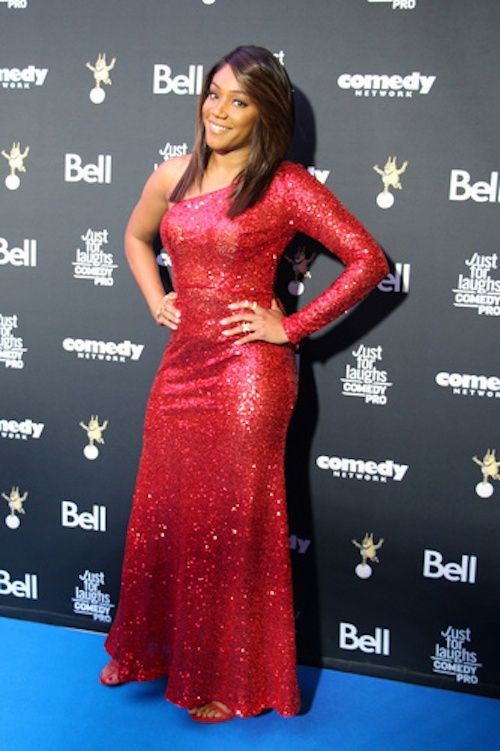 The Groupon spokeswoman was recently honored with the Comedy Person of the Year award at the Just For Laughs Awards in Montreal (above). Congrats! Keep killing it.
By the way, Lil Rel Howery won the Breakout Comedy Star of the Year Award. Congrats!
Be sure to check Tiffany Haddish and Kevin Hart cut up in Night School when it hits theaters September 28th.
Photos: MEGA/INSTAR/Splash