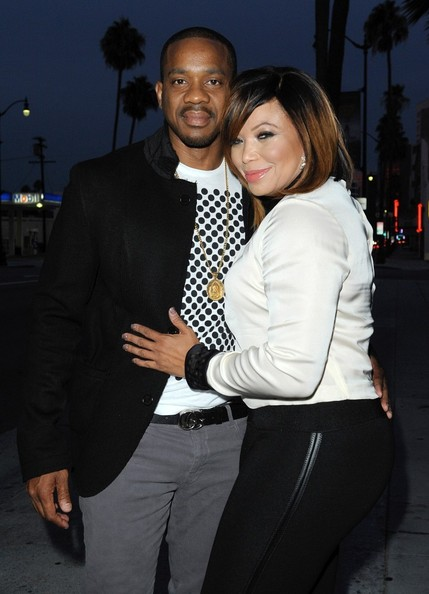 Apparently, Duane Martin isn't going down without a fight! He is now seeking spousal support from his estranged wife Tisha Campbell-Martin. Deets inside...
Looks like things are getting ugly between Duane Martin and his estranged wife Tisha Campbell-Martin.
Five months after Tisha filed for divorce and then spousal support from Duane (after 20+ years of marriage), the "All Of Us" actor is now reportedly filing his own paperwork. He too wants spousal support! Sheesh.
Luckily, they don't have to worry about fighting over their two children, Xen (16) and Ezekiel (8), since they've both agreed on joint custody. But damn, this spousal support thing is going to be a doozy. The "Martin" alum accused her estranged husband of hiding his money, but he claims those rumors are "patently false," according to The Blast.
The couple also filed for bankruptcy in 2016 after raking up $15 million in debt. We're not sure how this all will play out.
We still don't know the real reason these two have called it quits. Sucks though.
Looks like Tisha is keeping her mind off things by hanging out with her longtime homie Tichina Arnold:
EXTRAS:
1. J. Cole reveals Jaden Smith, Earthgang and KillEdward will join him on his KOD Tour.
Photo: Getty