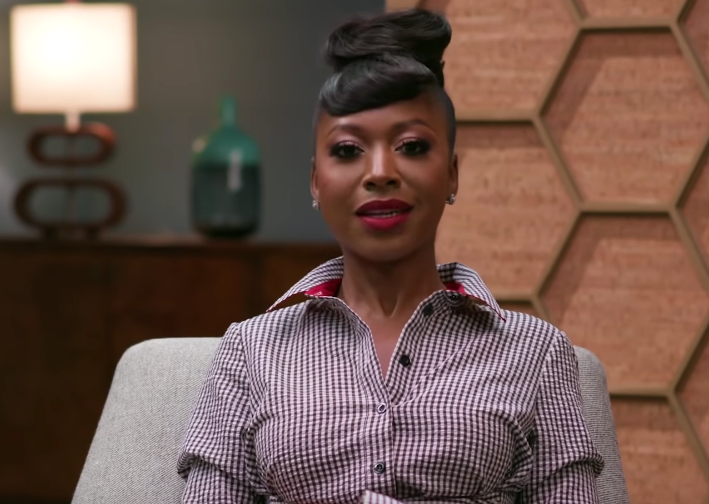 The ladies of "Luke Cage" came together for a much needed discussion - black women turning their pain into power and why it's important for black women to have a space to be vulnerable. Yes queens! Let's discuss together inside...
Yes, black women are powerful.
Yes, black women are strong.
Yes, black women can hold their own.
But, can a black woman be vulnerable too? Is there a safe space for US to be expressive about what we're going through instead of having to always be the "strong black woman?"
"There's this idea that black women can not be women and still portray strength," said "Luke Cage" star Simone Missick during a candid discussion with her co-star Gabrielle Dennis and "Luke Cage" lovers Tatiana King and Joi Childs.
The ladies linked up for dialogue about black women finding a space to just be themselves no matter what we're going through via Netflix's Strong Black Lead.
The world thinks the black woman is ALWAYS strong and seldom do we get a pass to be anything other than that. We're all human and go through things like everyone does.
"It's not fair. It's not fair that everyone expects us to be strong all the time. There are some days where I just want to take a break. I don't want to deal with it and I feel like I shouldn't have to be the exemplary strong person 'TM,'" said Tatiana.
We feel you girl. And we're tired of it as well. TIREDT. No typo.
'Not only does the world look at us that way, we sometimes put the "I have to be strong" label on ourselves like, "I can't let them see me sweat. They can't know that they did that to me," said Simone.
The ladies discussed how it's important to show black women on screen being that strong black woman, but also show her pain and how she deals with it from beginning to the end, since the world often seems to believe we feel none of the latter.
Peep their candid, much-needed discussion below:
Love this dialogue and we hope there are more to come!
"Luke Cage" season 2 is currently streaming on Netflix.