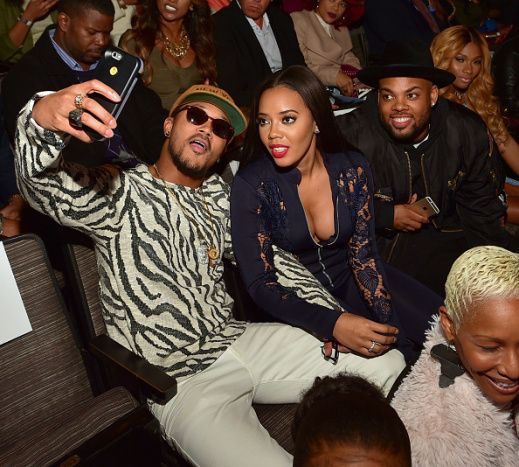 Everybody in the world except for Angela Simmons seems to know Romeo Miller has a crush on her.  She continues her intentional obtuseness on tonight's episode of "Growing Up Hip Hop" and we've got an exclusive sneak peek....
Angela Simmons is clearly in denial about Romeo. Or, is she simply acting clueless about his feelings for her the same way she acts clueless about how thirst trap-ish her workout photos are.
On tonight's episode of "Growing Up Hip Hop", Angela gets grilled by her siblings as they talk about marriage...and how Ange's camping date with Romeo and Master P went.  She claims he doesn't like her like that, but um, hasn't he already professed his love for her?
This chick.
Also, JoJo Simmons reveals he's ready to start looking at engagement rings for his baby's mother.
Check it.
"GUHH" airs Thursdays at 9pET on WeTV.