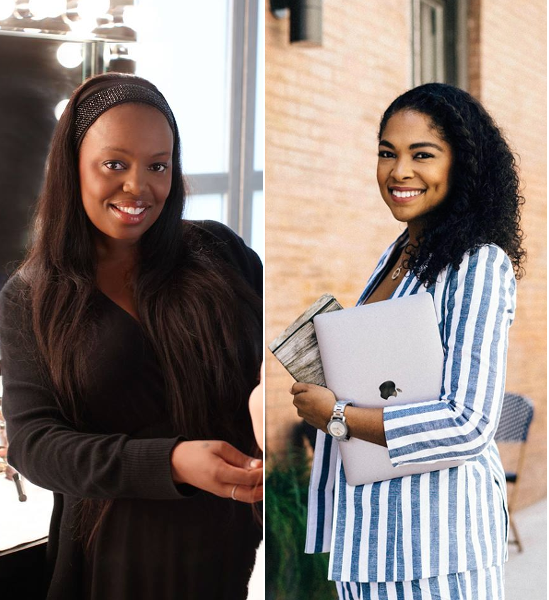 News you can use! We've got the deets on two REAL self-made bosses. Get the latest on Pat McGrath's now $1 billion makeup line (yes, you read that right) and Severti Wilson making history in the tech world inside...
With all of the "self-made" entrepreneur talk after Forbes thirst-fully to dubbed Kylie Jenner a "self-made boss" after never independently verifying said info, we've got some tidbits about a few actual self-made boss chicks.
Pat McGrath is a legend in the makeup world.  Born to a Jamaican single mother, the self taught, fingers-only makeup artist recently took her talents to the lab and created her own makeup line for the masses.
The makeup maven, who's well respected in theentire fashion industry, is NOW the top earner in the beauty industry after multinational investment firm Eurazeo Brands announced it bought a $60 million minority stake in her two-year-old eponymous brand, Pat McGrath Labs. The investment pushed the brand's full valuation at more than $1 billion, according to WWD. Woot! For comparison, Kylie Cosmetics is at an alleged $800 million, according to Kris Jenner.
"It has always been my dream to create an iconic beauty brand that goes beyond the usual limitations, that lives outside the parameters of what is expected. I am thrilled to be working with the unique and expert team at Eurazeo Brands," Pat said in a press release.
Now, Pat McGrath Labs is slated to reach more than $60 million in retail sales this year. #Slay
"We are honored to be working with Pat, whose vision, talent and trailblazing history in the beauty industry have set Pat McGrath Labs up to be one of the most authentic and innovative makeup brands to ever come to market," said Jill Granoff, CEO of Eurazeo Brands, via a press statement. "We're excited to combine our experience of building global beauty and fashion brands with Pat and her team's unmatched creativity and passion." Granoff, who herself has an extensive background in beauty, spent a decade in senior leadership roles at Estée Lauder and in Victoria's Secret's beauty division."
If you've ever picked up one of Pat's palette's in Sephora - you know that price tag that comes with it is WELL worth it.  High quality indeed.
By the way, Erazeo's previous investments within the beauty industry include Nest Fragrances. They've also made while its fashion investments in Moncler, Vestiaire Collective and Farfetch.
You can find PatMcGrath Labs in 54 Sephora stores and Sephora.com, where it's a top seller. You can also cop her goodies on her own e-commerce site, PatMcGrathLabs.com.
The British makeup genius, who just turned 53 last week, went from receptionist to makeup artist discovered by Edward Eningful to being the global creative-design director for Max Factor and Cover Girl.  She's blessed every supermodel's face with her skills, by the way, and is credited with birthing the idea of pairing loud & unique makeup looks with runway fashion.  Now, she's glowing ALL the way up with her own makeup empire. #BossChick
In other real "self-made" boss news...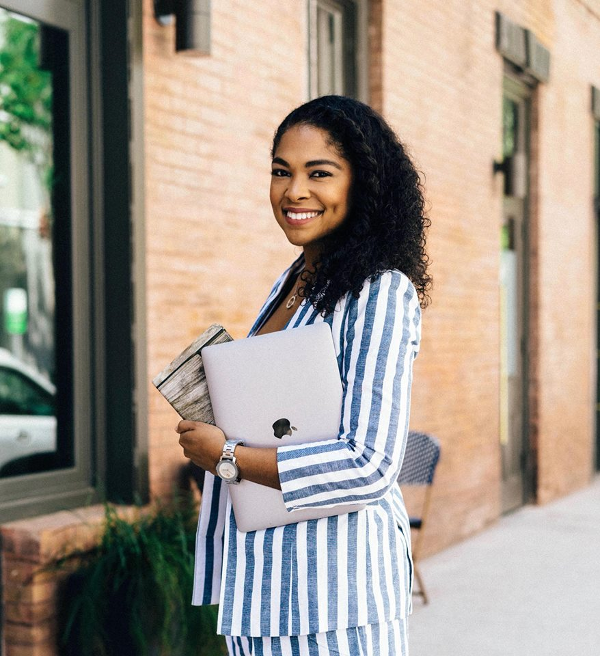 Meet Severti Wilson. She recently raised $2 million in capital to expand her tech startup, ExemptMeNow, into a 7-figure business with ZERO investment starting out. ExemptMeNow is a SaaS platform designed to help nonprofits become exempt and existing nonprofits manage compliance and sustainability efforts, according to Black Enterprise.
Now, she's the first black female entrepreneur in New Orleans to raise this level of capital in NOLA.
The New Orleans native said she started the company after realizing there was a need for it from her existing clients. And guess what? She started the company at the age of 23 and didn't have ANY investments early on. Truth be told, it's SUPER hard for black women to acquire capital, reportedly harder than any other group (especially from banks), and very few black woman raise more than $1 million in tech funding.  What she was able to do is MAJOR!
She dropped some gems recently to Black Enterprise about how she got here:
"It's hard to pinpoint my biggest accomplishment as I've had a lot of 'firsts' in my career and I feel that I am achieving new accomplishments all the time," she told Black Enterprise. "Yet, the success I experienced with SGI [Solid Ground Innovations] allowed me to start ExemptMeNow and fund it myself out of the gate with little investment capital early on. I think this is important to note because there is this fixation around raising capital, especially for black women. Yet, I started my first company at 23 and grew it organically without raising any outside capital. Now that I've switched gears from professional services to tech, we have to raise in order to scale. Yet, even out of the gate for ExemptMeNow our No. 1 priority was finding a product market fit and generating revenue. Then we went out to raise capital."
Access to capital seems to only be news worthy when we are discussing black tech although the majority of our businesses aren't even that space. Access to capital is an issue and problem in every sector for minority/black owned businesses .

— Sevetri Wilson (@sevetriwilson) June 14, 2018
The real-life YBFer is now gearing up to launch the second version of ExemptMeNow. She previously founded Solid Ground Innovations and is now raising an additional $1 million to close her seed round.
"I'm in the South, so I don't think we even have to go there related to the challenges that I face as a black woman raising millions for a tech startup," she told the site. "I can talk all day about that. It doesn't matter that my executive team has advanced degrees from MIT, Harvard, and Yale with over 10-15 years of experience each in operations, sales, software development and finance along with deep expertise in our space. It doesn't matter that we've led campaigns, consulted Fortune 100 companies and some of the largest private foundations in the world, or worked in a presidential administration. When people see me the first thing they see is that I'm a black woman. This dynamic crosses over race and gender. I say this because there is this misleading perception that black female founders have difficulty raising money from white male investors when the truth is we have issues raising money from all investor types regardless of race or gender."
Now having to raise money for a tech company is out of necessity. It's impossible to scale our model without it. I've seen ppl tell blk tech founders " bootstrap" as a deflection to not invest in their companies. I see what y'all are doing there.

— Sevetri Wilson (@sevetriwilson) June 14, 2018
You can read her full interview here.
YOSS! Congrats, Severti. Keep killing it in the tech world.  These business streets need you.
Photos: Pat's FB/Severti's FB