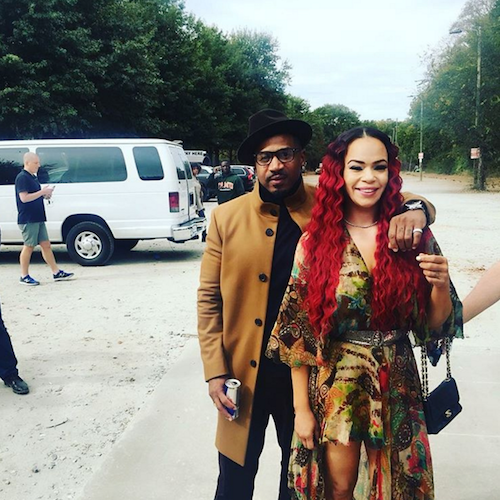 Faith Evans and Stevie J just shocked everybody and had a quickie marriage in Vegas. Yes, for real.  But that's not the only thing shocking folks....
Minutes after news hit that producer/singer/reality star Stevie J and singer Faith Evans had filed for a marriage license in Las Vegas, it's now confirmed they are MARRIED.
Reportedly, the Bad Boy twosome had a whole quickie marriage inside their Vegas hotel room yesterday, one day after filing for the license in Clark County.  What in the Cardi B. & Offset hell?!
TMZ reports:
It's a wrap ... Faith and Stevie have already done the deed. Multiple sources at the ceremony confirm they tied the knot in their hotel room Tuesday night ... around 10:30 PM.
Most folks thought their on-again, off-again relationship was strictly a publicity stunt for all the VH1 reality foolery they're both involved in.  But apparently, this ish is real.  Well, real enough to sign that marital paperwork - whether it's for a Mona Scott Young check or not.
This is Faith's third marriage and Stevie's first.
The twosome have been dating for about two years, putting their budding relationship on front street last year on Stevie's VH1 show "Leave It To Stevie".  And, apparently, in videos (above).
They first met decades ago as both have been a part of the Bad Boy Family, and have remained friends.  But over the last couple years, things have gotten way more serious.  At least on Instagram and reality TV.
Stevie tipped everybody off this morning by tweeting his love for "Faith Renee Jordan", and now we know it wasn't just a fake husband/wife thing like Stevie and Joseline Hernandez pulled a few years ago.
Speaking of Joseline, y'all know she is NOT here for this foolishness, especially considering Stevie still owes her some serious child support coin.  Which begs the question, why would Faith rush into a marriage with a man facing serious jail time for owing over $1 million in back child support?!
Joseline popped all the way off this morning, providing receipts of Stevie asking her to marry him in June.  The year wasn't specificed, but we do know that June 17th fell on a Sunday last month.  The last time it did was 2012, the year the show began, but long before Bonnie Bella was born.
And then there's this.  As if it was planned or just perfect coincidental timing, an interview with Faith on the popular podcast Drink Champs dropped today.  The messy hosts asked her if her late ex-husband Notorious B.I.G. ate the booty like groceries.  Her response?  Yup.  And she ate his too.
I'm really not joking lmaooooo pic.twitter.com/2ZkppCytig

— unfriendly black hottie (@KC17__) July 17, 2018
Chile! On.The.Floor.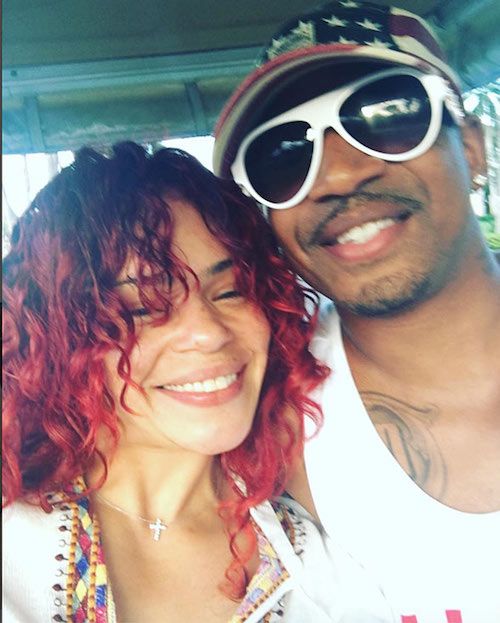 Congrats or whatever.
EXTRAS:
1.  Becky, Karen & the white men who love them can now all gather - unbothered by folks of color - at a new "whites only" club in downtown Charleston, SC called Deco.  Apparently, it's a thing.  STORY
Photos: Instagram