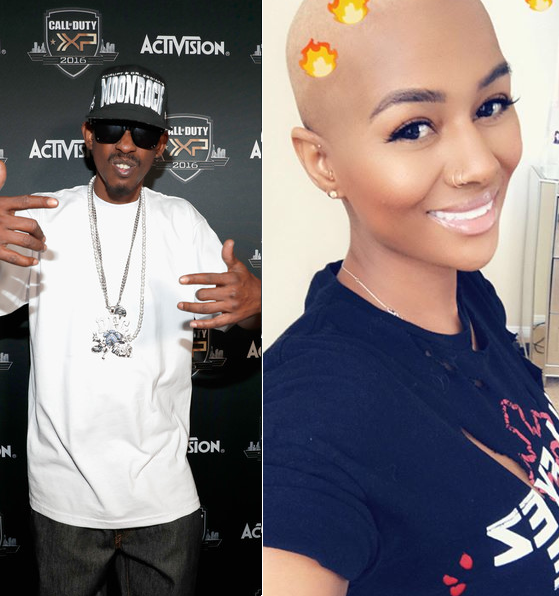 Kurupt responds to his estranged wife Jovan Brown after she made claims that he ditched her after she was diagnosed with cancer. He spilled all kinds of tea too. Take a sip, plus get the latest update surrounding Yeezy model/reality star Shannade Clermont and her federal charges inside...
Rapper Kurupt is curently going through a divorce, spliting from his estranged wife Jovan Brown (aka Gail Gotti) after 10 years of marriage. They reportedly tied the knot in 2007 and called it quits in September 2017. She filed for divorce soon after.
Last month, Jovan put the Dogg Pound rapper on BLAST with claims that he up and left her after she was diagnosed with terminal cancer. She said he refused to help her pay her medical bills that were piling up as she needed treatment to fight the disease, or any of her living expenses.
Jovan filed to receive spousal support (she's gunning for $14,413/month) because she claims she was working hard behind-the-scenes, making sure his rap career was in order over 16 years. Not only that, she also claims her estranged husband took money out of their business accounts and made it so she couldn't access them.
According to The Blast, Jovan claims she helped put together his deals, made sure his kids from other women were taken care of and booked his travel.
However, Kurupt claims everything she's saying is a LIE. In recently filed legal documents, he said he has been separated from his estranged wife damn year 8 years and that they have been living apart ever since. He also pointed out that his estranged wife was even in a relationship with ex-NBA player Gary Payton from 2012 -2015.
As far as managing his career, he said he was already established when they met and that she never managed his career. However, he did give her a job to support herself and kids. In the legal documents, he also said she withdrew money from his company account for her own personal use - $65,000 to be exact - without telling him. He claims she owes him at LEAST $175,000.
The site reports:
The rapper says he had to let her go last year after he claims she was using his company account to pay her personal expenses, withdrew money without him knowing and even had his royalties diverted into her personal account, to the tune of $65k. He says she owes him around $175k.

Kurupt says he "absolutely did not terminate Respondent upon learning of her diagnosis," and says she was diagnosed several years after they split. He also claims he has loaned her money for medical expenses.

He is asking the court to deny her request for spousal support or attorney fees.
This is getting ugly.
Today, Jovan posted this to her Instagram:
Is this a subliminal, or nah?
In other legal news...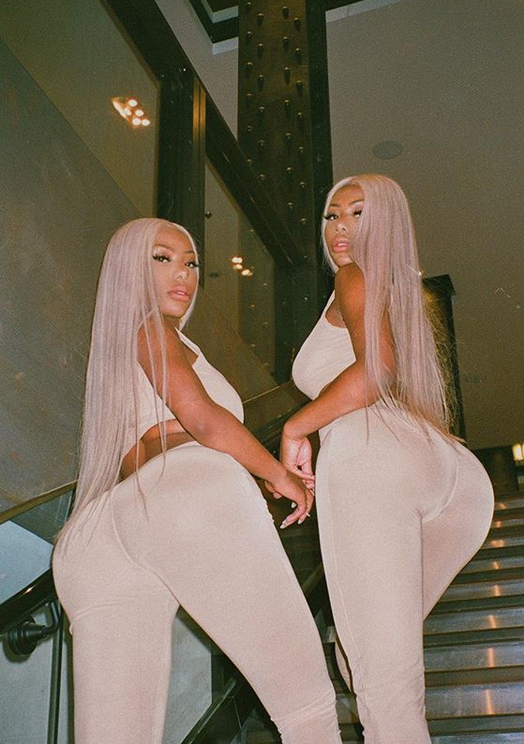 Yeezy Season 6 model Shannade Clermont, one half of the Clermont Twins, was arrested on three federal charges a few days ago involving her stealing a victim's debut card who had overdosed after their "date." She charged him $400 for her "services", according to the text messages where they discussed her prostitute prices, and it seems to have been the Trojan horse for her to get to his bank account.
Chile...
Now, the former "Bad Girls" star is requesting to get her passport back so she can get an ID to travel. Apparently, she made travel plans to Atlanta before she was forced to hand over all of her documentation.  It's unclear if it's for another alleged escort appointment...
Well, the judge isn't trying to hear NONE of that. As expected, the judge denied her request and with good reason. If he gave her access to her passport, she could easily hop a flight out of the country to avoid prosecution.
The Blast has the deets:
The 'Bad Girls Club' star's lawyer was requesting that Clermont be allowed to get her passport back so she could head to the DMV And get an ID card made.

Per Clermont's conditions of release on bail, she's allowed to travel to Georgia, California and throughout New York. Unfortunately, the judge did not care that her criminal case had upset her travel plans, and recommended finding another way of obtaining ID rather than getting her passport back.

Due to the nature of Clermont's charges for wire fraud, access device fraud and aggravated identity theft, it's also a good bet the judge doesn't want her grabbing her passport and skipping out of the country.
Nice try, but she should have known (or at least her lawyer should have) that ish wasn't going to fly. Pun intended.
EXTRAS:
1. Producer Timabland claims an alleged "squatter" trashed his Miami mansion, destroying his "Street Fighter" arcade game and claims he damaged his roof which resulted in a horde of bees invading his attic. STORY
Photos: Getty/Jovan's IG/Clermont Twins' IG