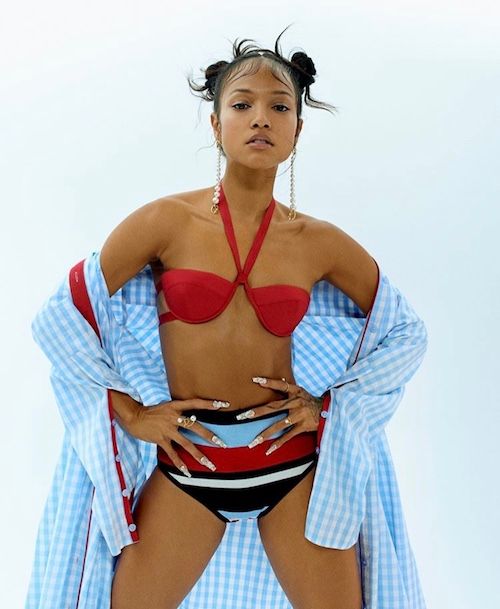 Karrueche Tran opens up about her body image struggles in the newest issue of PAPER magazine. Find out what she said, plus peep pics of Kae and Elise Neal working the carpet at the Beautycon Festival in L.A. inside...
As the world's obsession with Hollywood grows, it seems some actors and actresses will go to the ends of the earth to look their best at all times. As we pick apart our own bodies, we often times look to celebs as the blueprint of physical perfection.
Making it in Hollywood means you have to look a certain way to keep working. And then there's pressure to stay looking that way at all times. Karrueche Tran knows a thing or two about it. The "Claws" actress opens up to PAPER magazine about her insecurities and how she felt pressured to have what society calls the "ideal" body.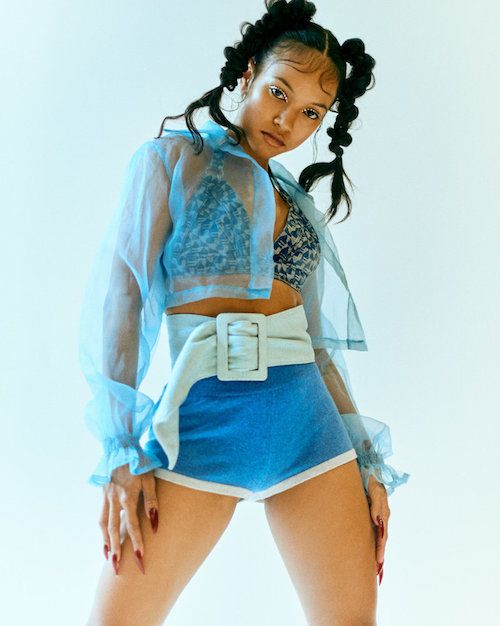 "I used to think I had to be thick and have big boobs," she admitted. "I thought about getting my boobs done, but I was like one: I don't know how my body's going to react to that, and two: why am I changing who I am because of other peoples' comments? I can represent other girls out there and make them feel confident, which is hard in this world where everyone just wants to be thicc."
The "Claws" actress, styling in several Arkan Zakharov ensembles for the spread, said she hopes she can help other girls who are shaped like her to feel confident in their skin no matter what.
"We as a people need to understand society's thought process of what beauty is: a slim waist, a fat booty, thick thighs, big boobs," she told the magazine. "Not everyone has that. That's not average at all, most of the girls who look like that are buying it. It's wrong for these young girls who grow up with this message and think they have to look a certain way."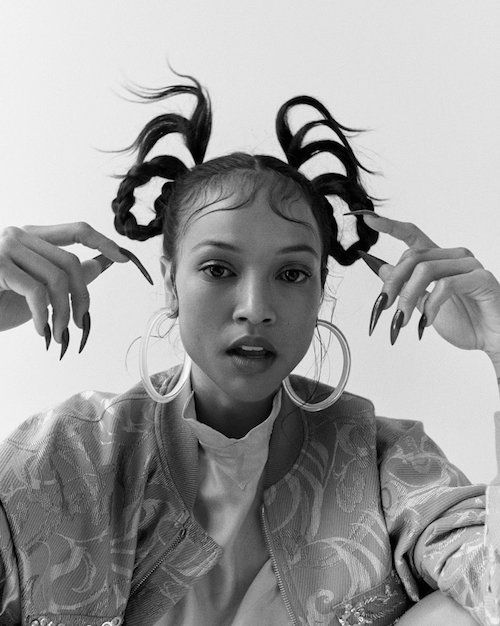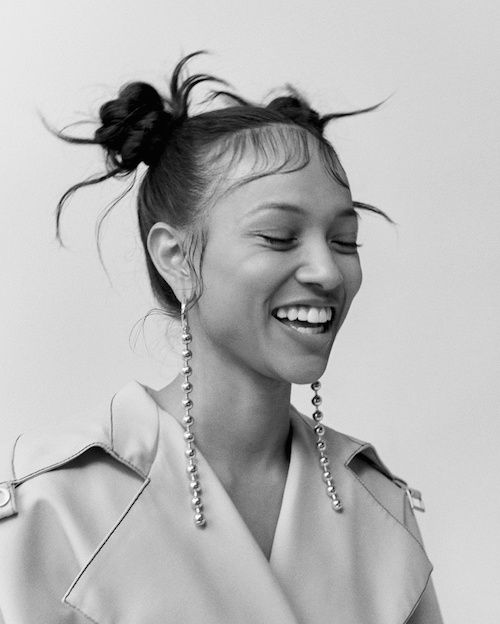 Along with tackling her own real world issues, she's also using her platform to speak out about certain issues. "Claws" does a good job at addressing discrimination and politics in a way that's equally digestible, entertaining and, above all, impactful. In one episode, Kae' character Virginia is faced with an unplanned pregnancy. She ultimately chooses abortion - even in the face of pro-life protesters - and she recevied tons of backlash from it.
"That was the writers' decision to have that in the story and I'm glad they pushed for that," Kae shared. "Another character says in that scene, 'You guys only care about these babies when they're in the womb, but once they're out in the world you guys don't care about them.' And so it's exactly like what we see in our news today. They want to control our rights and our bodies, but then you don't give a f*ck about these kids who are being taken from their families."
Where's the lie?
You can read her full interview here.
On the L.A. scene....
Kae continues to keep it hot on the carpet.
Fresh from making her red carpet debut with her boyfriend Victor Cruz, the 30-year-old stepped out to attend the Beautycon Festival LA held at the Los Angeles Convention Center yesterday.
Cute.
Catch Kae in a new episode of "Claws" tonight at 9/8c on TNT.
"All Of Us" alum Elise Neal is still out here killing it. She pulled up on the pink carpet in a floral ZIMMERMANN frock.
52 & FAB!
Photos: Arkan Zakharov via Paper Magazine